All is set for one of the world's biggest cockfights with record-breaking entries in the 2019 World Pitmasters Cup (WPC), a prestigious international derby at the Resorts World Manila this month.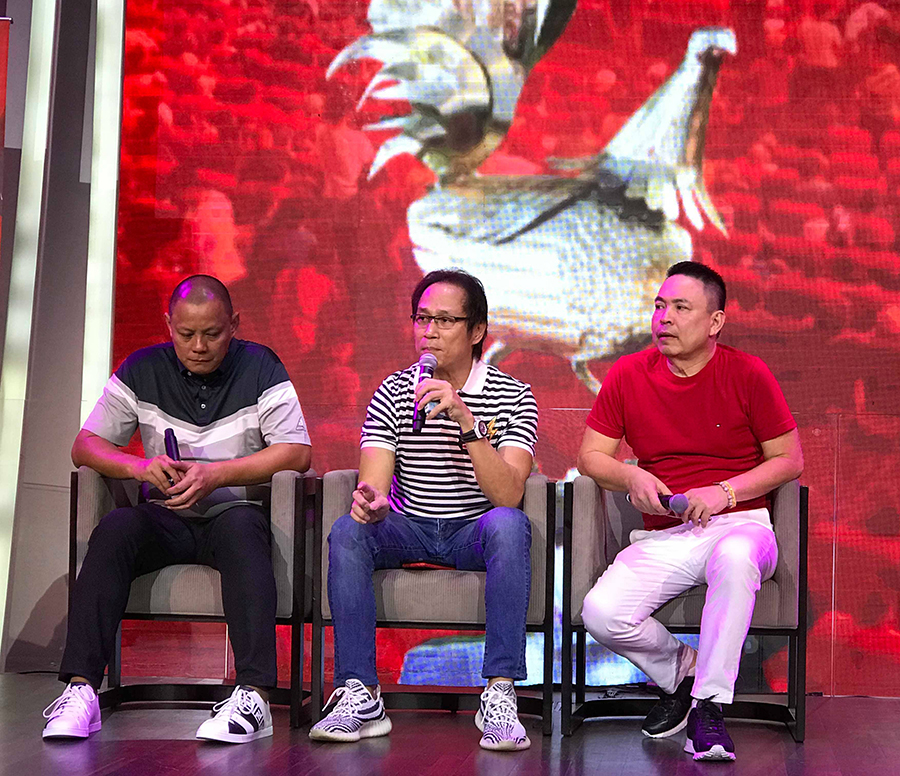 This, even as organizers continue to fulfill its goal to conduct community outreaches. Now on its 3rd staging, WPC will bring in once again sabong aficionados from the Philippines and other countries.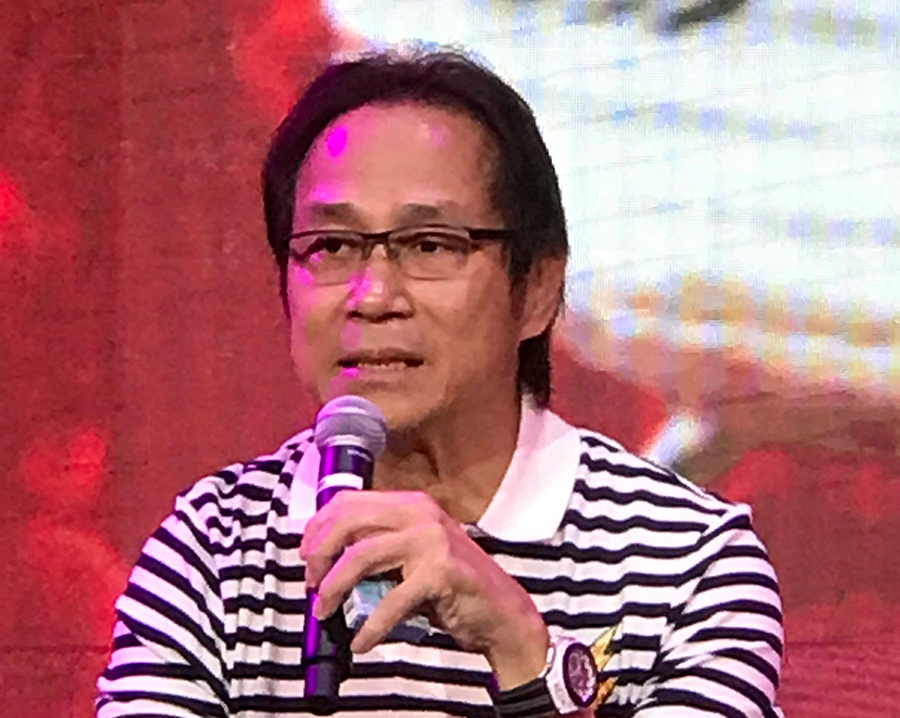 During a press conference, Gerry Ramos, WPC promoter and organizer said that more than 300 entries are expected in the weeklong cockfights that will pit in a maximum of 90 entries per day.
With a guaranteed P15 million for the top winner, WPC will feature three sets of 2-cock emilination on April 21,22, 23.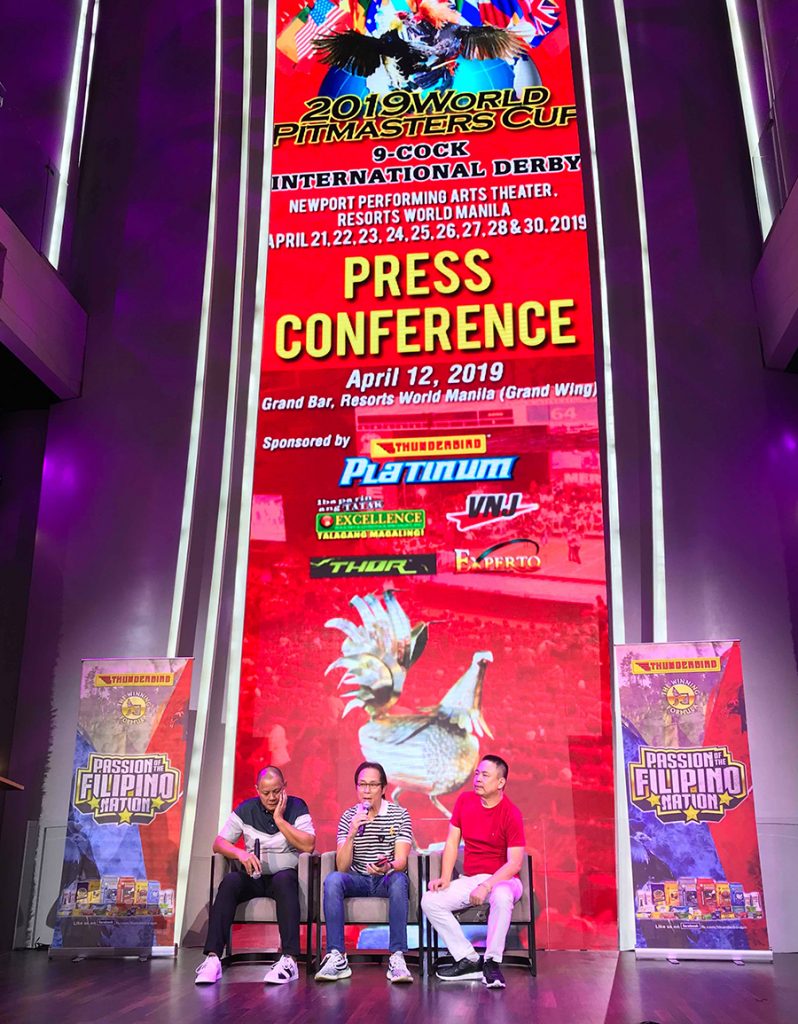 This will be followed by four sets of 3-cock on April 25,26, 27. A 4-cock pre finals will be held April 28. April 24 is devoted to a 6-cock big event with P220,000 pot money while the 4-cock Finals will be held on April 30.
All matches will be broadcast in major cockpit arenas in the Philippines. For his part, boxing aficionado and WPC organizer Charlie "Atong" Ang said that organizers and sponsors are supporting the event not for the winnings but for a noble objective to help the industry.
"Ang pitmaster po ay nandito hindi po para kumita. Natutuwa po kami at may mga natutulungan tayong tao. Nagpapa chemo po kami na mga tao especially mga sabungero at meron pong mga nagpapa dialysis. Continous po ang tulong naming sa kanila," Ang said.