Weekdays have never been this exciting at Yami Bulgogi Korean BBQ Restaurant, best known for its grand grill-all-you-can experience, you can feast on premium samgyupsal (pork) and chadolbaegi (beef) from 12NN to 3PM.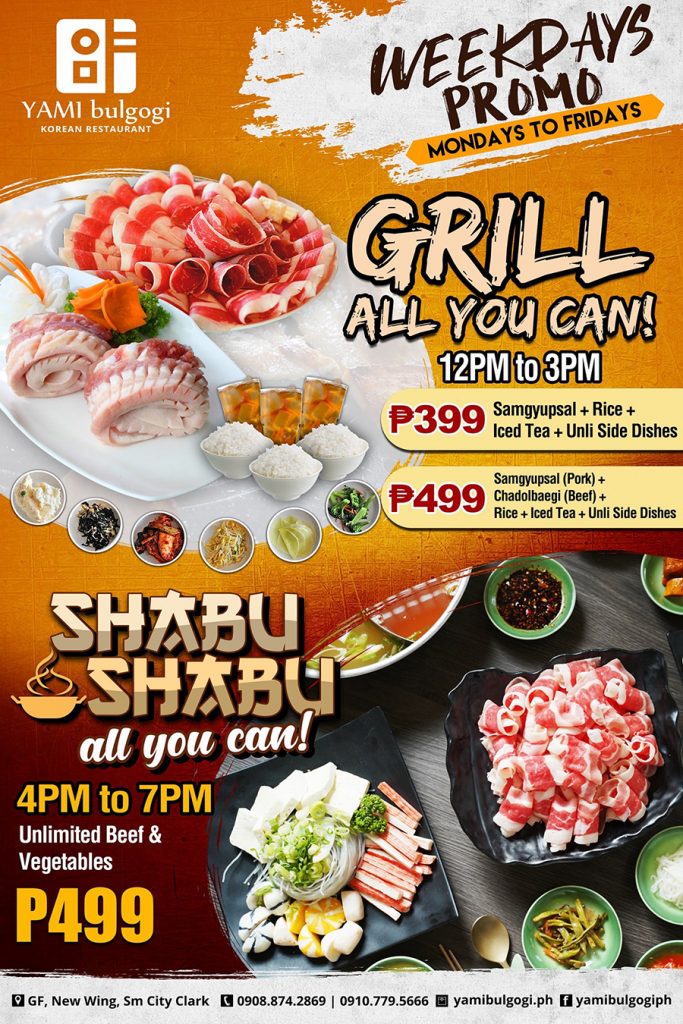 For your rainy day cravings, Shabu-shabu all-you-can is a must-try ultimate hot pot experience, which starts from 4PM to 7PM, for a very reasonable price of P499.
So if you are looking for an affordable authentic Korean buffet in Pampanga, visit Yami Bulgogi Korean BBQ Restaurant at SM City Clark today and tag along you favorite Dining Buddy.
#YamiBulgogiPh #KoreanFood #Authentic Korean #EverythingsHereAtSM #EverydayFunAtSMCityClark