City of San Fernando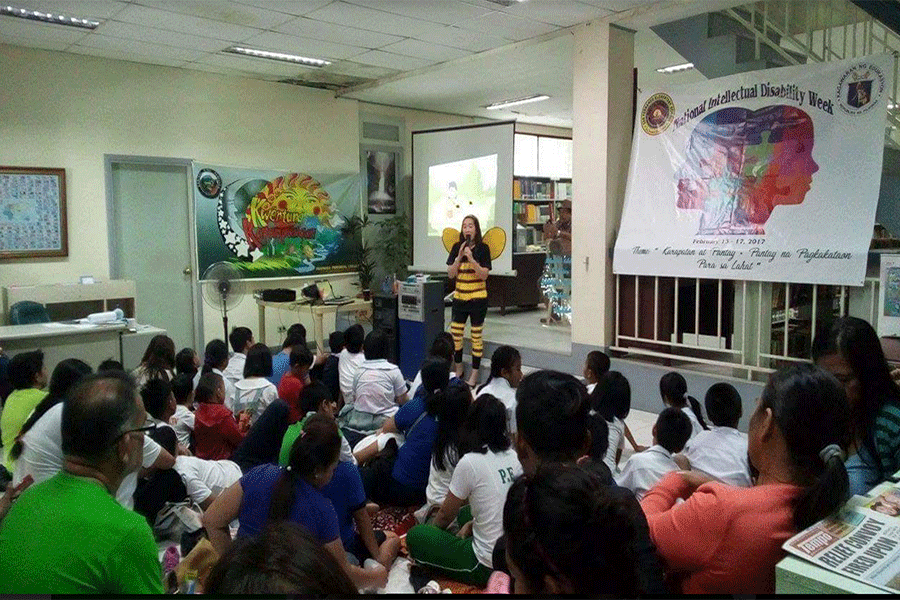 —- To prove that disability is no barriers to equal opportunity, at least 40 students with intellectual disability showcased their talents in dancing and story-telling the other day here.
The activity with the theme," Karapatan at Pantay-Pantay na Pagkakataon Para sa Lahat" is in line with the observance of the National Intellectual Disability Week this year by the provincial government through the Provincial Library.
Bessie Makabali, provincial librarian said the activity is aimed at promoting the equality to both regular and pupils with intellectual disability.
Makabali said the pupils who were joined by the parents had performed their talents complete costumes and they were subsequently imitated by other students.
She said the teachers also performed a dance number which was applauded by the pupils.
Gemma Placio, teacher-III and chairperson of the pupils with intellectual disability in San Fernando Elementary school said the activity was conducted to hone the talents of the pupils and give them equal opportunity to enjoy life to the fullest as experienced by other regular pupils.
She also said the pupils were categorized in the different levels of intelligence. Some are rank as level-1 who could understand nursery rhymes; level-2 who could performed as grade 2 pupils; level-3 as grade 4 pupils and level-4 who could already do a livelihood activity such as cooking.
The annual observance of National Intellectual Disability Week runs from February 13-17, this year to promote camaraderie among the children. –Aida B. Bungue