A mother can go hungry, shabby, wearied, and heartbreakingly shriveled; but she will hold on dear to family as a cloud keeps tight of the rain. Until come a time when she sees her own children hungry and shabby that, inevitably, the strength to hang on collapses.
It starts to rain.
"Umiiyak noon ang anak ko. Gusto talaga niyang pumasok, pero wala akong pera. Minsan pa, ang suot nila, sira-sira (My child was crying back then. He really wanted to go to school, but I don't have the money. Sometimes, they wear ragged clothes)," Myrna Benitez, 52, of Barangay Mambog in Hermosa town, pained in telling.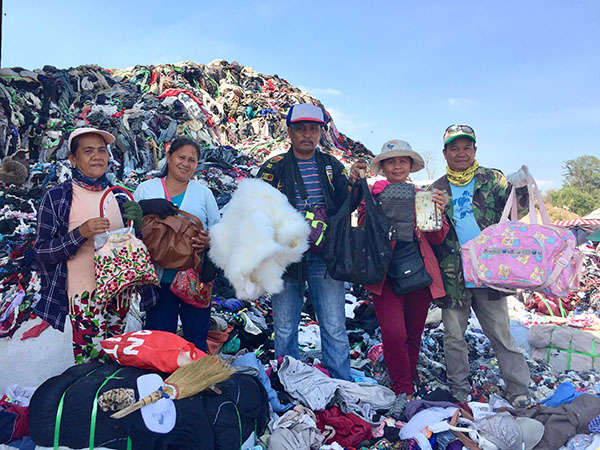 "Diyos ko, sana mapagtapos ko ang anak ko (My God, I hope I can put my child to school)."
After finishing only elementary education in Masbate, Myrna has spent the rest of her life in the Province of Bataan with her husband who works part-time as tricycle driver and construction worker. Supporting her three children, Myrna took on the proverbial odd jobs: selling fish at the market, setting up an eatery, and surviving as household maid.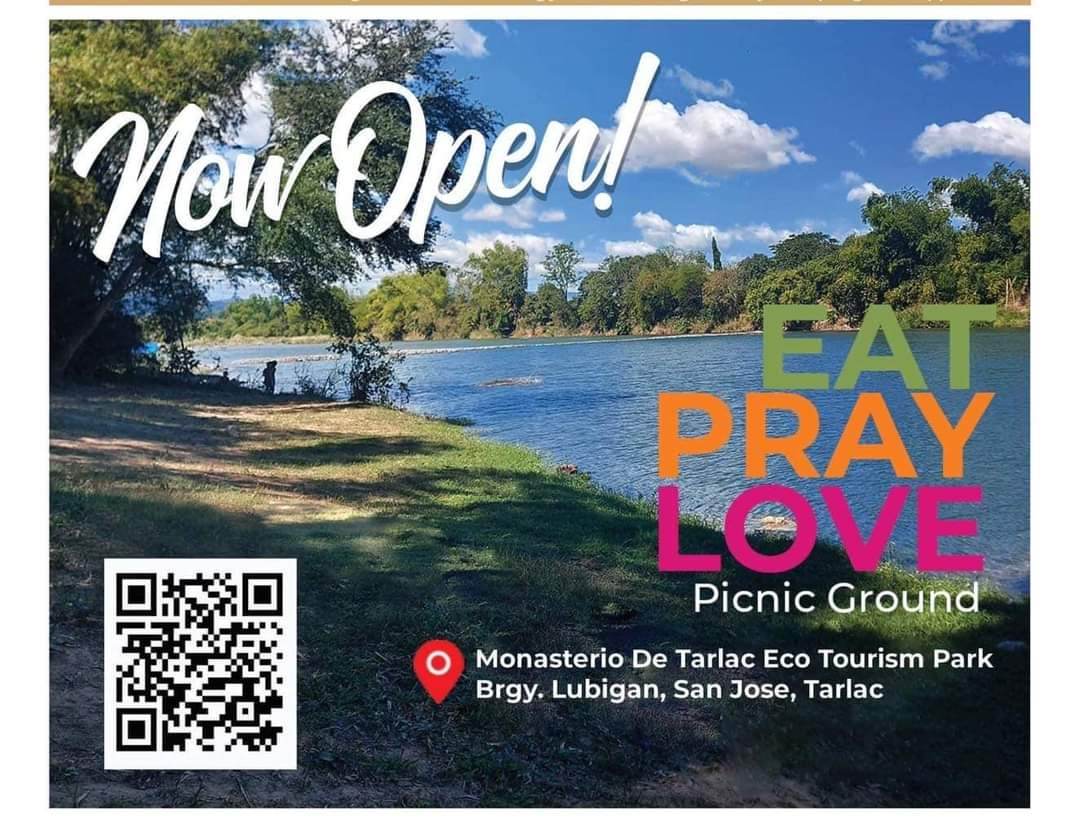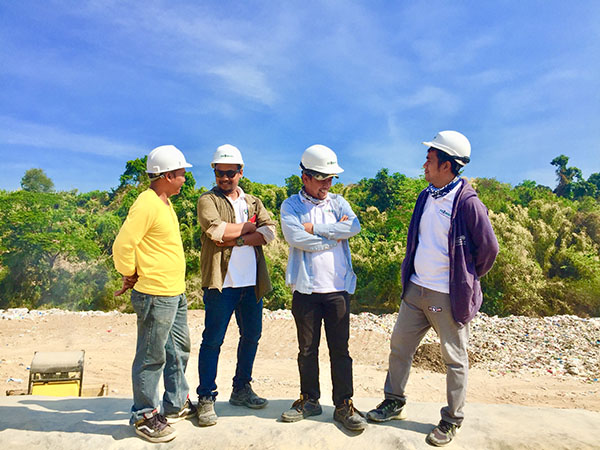 The tough grind she can endure, but not the harrowing episodes when her children can only go to school in days when budget allowed for it. When payments were needed to be made, they were crying. Even the school teachers chipped in for the children's food and transportation. Alas, the eldest of Myrna had to stop from attending school.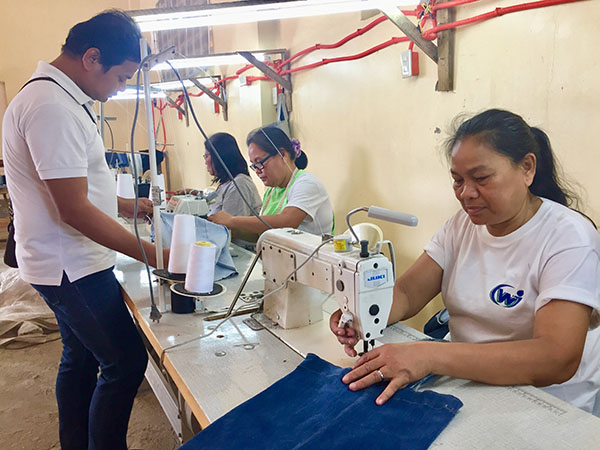 "Wala akong pera. Saan ako kukuha? (I don't have the money. Where would I get it?)," Myrna recalled.
Life was a little less harsh for Corazon Gantang, 50, of nearby Barangay San Pedro also in Hermosa town, if you can call failing the Licensure Examination for Teachers and having to sort garbage for livelihood a little less harsh. The same proverbial fate looked down on Corazon. A former private school teacher now digs into a pile of used clothes and effects. Worse was the ridicule of people when they learned that a college graduate was living off with sorting garbage.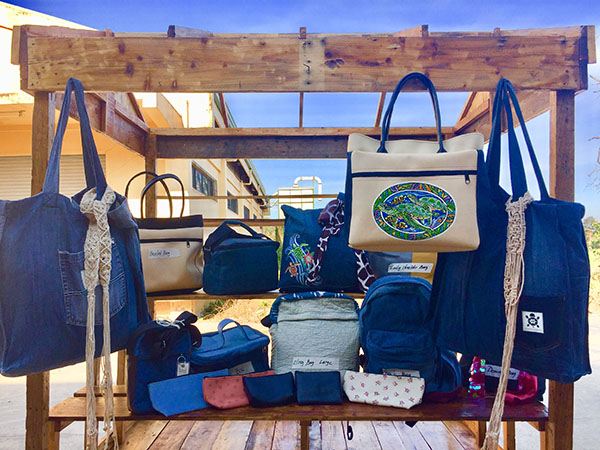 Corazon finished BS Education, major in Filipino. In this language she hears the mock of people who apparently think academic background trumps attitude and hard work. "Madalas naririnig ko sa kanila, 'Nakatapos ng Educ pero nangangalkal ng basura.' Sa akin, huwag mahiya. Palakasin ang loob, puhunan ay tiyaga (I hear them often say, 'An Education graduate but digs through trash.' For me, don't be ashamed. You must hold it in, perseverance is key)."
In an interview with The Millennium Trumpet, Myrna and Corazon shared their different stories of hardships. Both of them found the single fiber that would connect them for the rest of their lives and change their perspective on poverty. At Econest Sanitary Landfill in Hermosa town they met and their tale of success began.
Bataan's Best Practice
Based on a study by the Global Alliance for Incinerator Alternatives (GAIA), Filipinos are reportedly using more than 163 million plastic sachet packets, 48 million shopping bags, and 45 million thin film bags daily. Philippines has become the world's third largest source of plastic leaking into the ocean and has among the highest trash collection rates in Southeast Asia, according to the Ocean Conservancy and McKinsey Center for Business and Environment.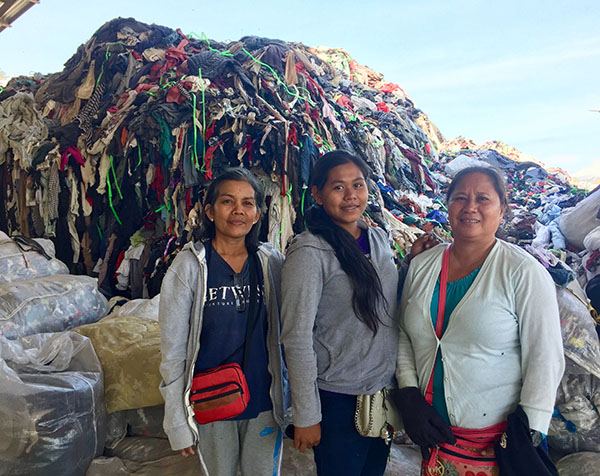 For us wondering how much plastic that is, imagine the whole of Metro Manila (619.57 square kilometers) with one foot of plastic sachets alone. GAIA bared that this still does not include plastic shopping bags and "palengke-type" plastics.
Local government units (LGUs) across the country are tormented, financially burdened and plagued with daily conflicts relative to solid waste management. The global conundrum riddles many institutions of the society—public health, economics, engineering, conservation, aesthetics, and "other environmental considerations, and that is also responsive to public attitudes," as stated in Republic Act 9003 or the Ecological Solid Waste Management Act.
While the rest of the country is deep in thought how to solve the garbage puzzle, Bataan, just a bay away from Manila, hosts what is touted to be Philippines' first odorless landfill facility. The Econest Sanitary Landfill, operated by Econest Waste Management Corporation (EWMC), earned praises from the Provinces of Cebu and Camarines Norte, and from the Municipality of Baler in Aurora, which visited the landfill and sought to replicate the practice in their own localities.
"At Econest, we teach LGUs the importance of waste segregation. We turn away trucks of mixed waste as we encourage local chief executives to enforce segregation. Our vision is to make landfills obsolete in the future," EWMC President Atty. Beulah Coeli Fiel said.
Only starting in 2017, the Econest landfill drew the admiration of LGUs for its organized garbage cells, materials recovery facility, upcycling plant, vegetable garden and carpentry workshop. The seven-hectare facility employs about 40 workers from Hermosa who are scavengers-turned-environmental guardians. Aside from being an ecological center, Econest is building a shelter for abused women and children where mothers can work and provide for their children.
"Here, the spirit of entrepreneurship is alive. Some of the wastes we collect are turned into house equipment. Fertilizers produced in waste composting are used to enrich the vegetable garden where we harvest eggplant, chili, and tomato among others," Fiel said.
Visitors from other provinces sought to duplicate Econest's production of eco-bricks made from bottles stuffed with plastic sachet, wrapper and other single-use plastics. Workers here are using eco-bricks, instead of hollow blocks, to build riprap for the garbage cells.
Fulfilled by a Landfill
"Hanggang may Econest, mapag-aaral ko ang mga anak ko. Ngayon, wala na akong utang. Ang mga anak ko, nakakapili na ng damit (As long as Econest is here, I can send my children to school. Now, I don't own any debt. My children can now choose what clothes they want)," Myrna shared, after recalling the pains of seeing her three children in tattered clothes and not accorded with basic education.
Through sorting garbage and selling Econest's recycled and upcycled materials, Myrna has been able to buy three pigs for raising which each can give birth to 12 to 16 piglets. For Corazon, despite being taunted for sorting garbage, she is happy at Econest where work hours are more lenient than the dreaded hours in the teaching profession. Her friendship with co-sorters is incomparable. Unlike the scorners, Corazon has zero debt, bought a tricycle, built a house, and is equipped with savings.
"Proud ako sa mga anak ko at proud sila sa akin na dito ako nagtatrabaho. Sa teacher, walang pahinga. Dito, masaya ako kahit hindi nagtuturo. Hindi mababayaran yung samahan (I am proud with my children and they are proud that I am working here. In being a teacher, there is no rest. Here, I am happy even if I am not teaching. Our closeness here cannot be bought anywhere)," Corazon said.
"Gusto ko araw-araw nandito (I want to be here every day)," she said.
Econest Sanitary Landfill has more to offer than quality solid waste management. Its upcycling plant that produces products for Ecogem Universal Inc. has transformed wastes into lamp shade, eco-bags, genuine leather wallet, pillows and other apparel ranging from Php60 to P4,000. More than these environmental efforts, Econest is teaching Filipinos a profound truth—the garbage problem is answerable.
Bataeños and the rest of the Philippines are invited to see Econest in Hermosa town and learn the wonders of what rubbish can teach us: managing our garbage is much like managing our dreams. When everything is such a mess, then there is beauty to discover.