Three AB Communication students from System Plus College Foundation bagged the Merit Award for the documentary "JAKE" at the 7th Philippine Student Quill Awards held at the Marriott Grand Ballroom, Pasay City on August 30, 2019.
JAKE is documentary about a fifteen-year-old, Jake Manansala, eldest of eight siblings, who wakes up every early morning to collect garbage around the city to make ends meet for each passing day of his family.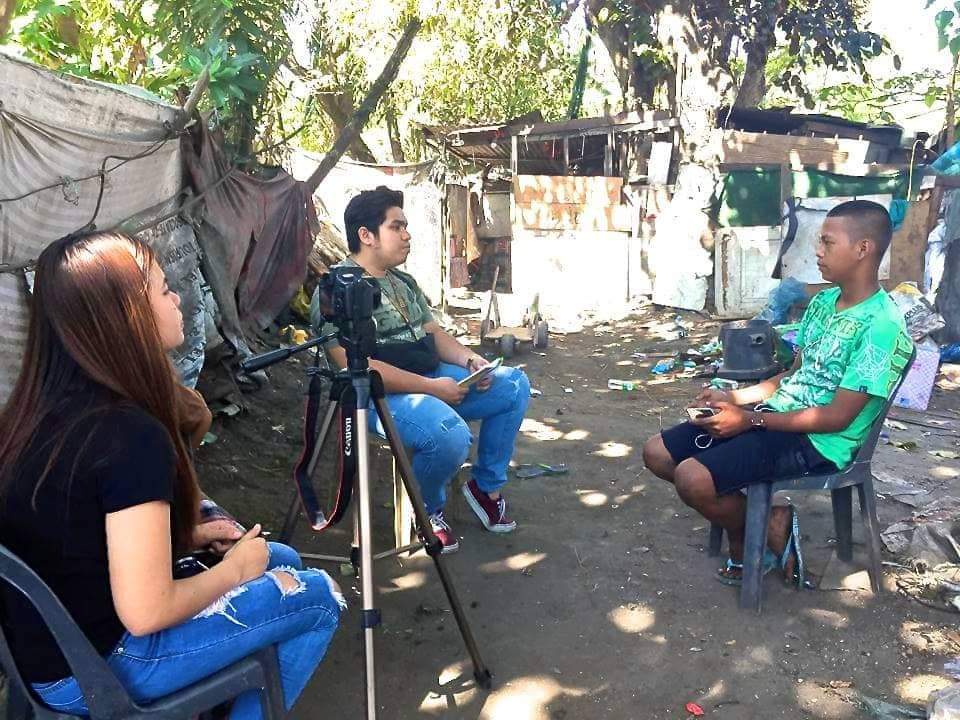 Based on the Annual Poverty Survey conducted in 2016, about four million youths have been observed to be committing major absenteeism in school to due financial problems. This instance has forced several of them to fend for themselves and/or their families through painstaking labor in their developmental years.
"We offer this award to Jake and to all the youth who were also like Jake who never stop dreaming amidst all poverty and crisis they experienced in life" said Neil Quiambao who was the narrator of the story.
Angel Rupisan also hopes that their documentary will serve as an eye-opener especially to the government.
"We also dedicate this award to our school for this is our first Quill Award," said Thalia Amisola, director of Jake.
Their instructors Mr. Danz Maderazo and Mr. Red Tolentino who are experienced media practitioners accompanied them in the event.
The Philippine Quill and the Philippine Student Quill Awards honor exemplary communication research, programs, skills and creative work.
It undergoes IABC's global standards that measure and determine the finest, the sharpest and the brightest in the business communication industry among professionals and students, respectively.
To watch the full documentary of Jake, click the link below: https://www.youtube.com/watch?v=tUtIH6hnl20