For new parents, celebrating their child's first birthday is a milestone to be cherished. For Tirso Dizon Mediavillo Jr. and Ma. Ercilla Magtoto-Mediavillo, the proud parents of baby Elliana, this day is a reminder of God's love.
The name Elliana means "My God has answered" while Therese means "The Harvester".
"I (Erci) am the one who chose the name Elliana because for how many years, we dreamt of having a child and in our 10th year as a couple, God has answered our prayer by blessing us with the most beautiful gift we have ever received," said Erci.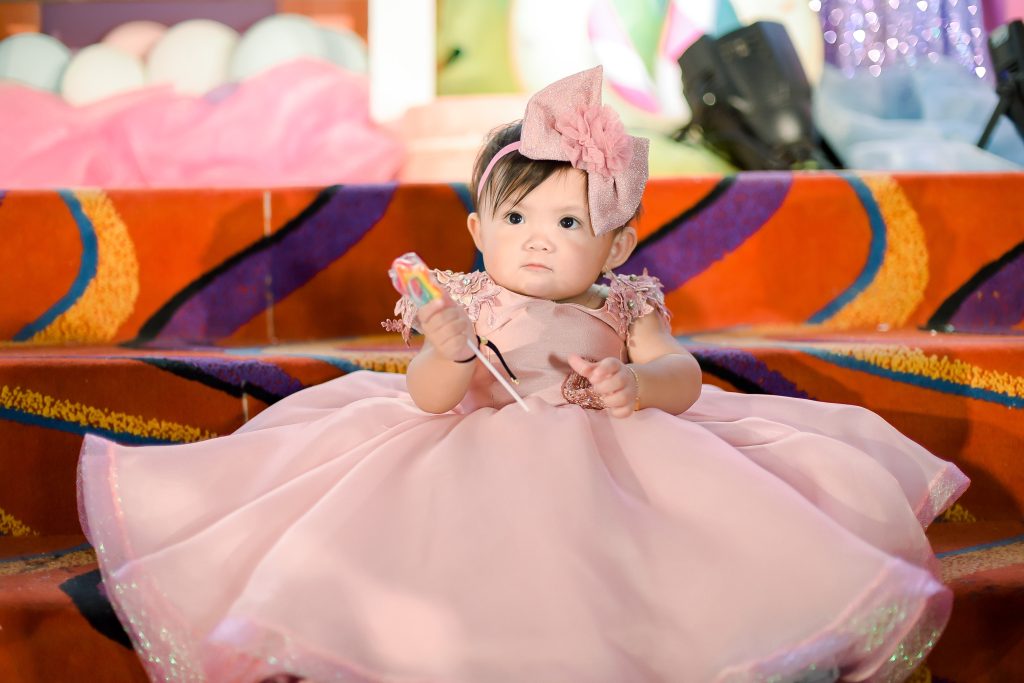 As they celebrated Elliana's grand first birthday organized by Events by DJ Abi, they reflect on their journey to parenthood and why this milestone means so much for them.
The proud parents said they are elated to know that their little one brings sunshine to everyone. "She is jolly but serious when it comes to seeing new things to learn." In fact as young as seven months old, Elliana has already perfected saying the word Mama; at eight – "Papa and Dada'; at ten — naming body parts; and at 11 — walking. Little steps, big milestones for the humbled parents.
But did you know that Erci and Tirso are both overseas Filipino workers in Saudi Arabia?
Big thanks to Events by DJ Abi, they were able to hold a spectaculatar birthday soiree for their unica hija. From preparation up to the big day itself, all was taken cared of.
"We are very much thankful with DJ Abi and her team. We've only arrived on Elliana's birthday and everything was perfectly polished," the couple said.
"It is very difficult for us that we have to leave Elliana behind with our family. But we have coped up with this situation by doing daily videocalls while we are living abroad. Playing with her, singing with her and learning together. This is what we do," Erci shared.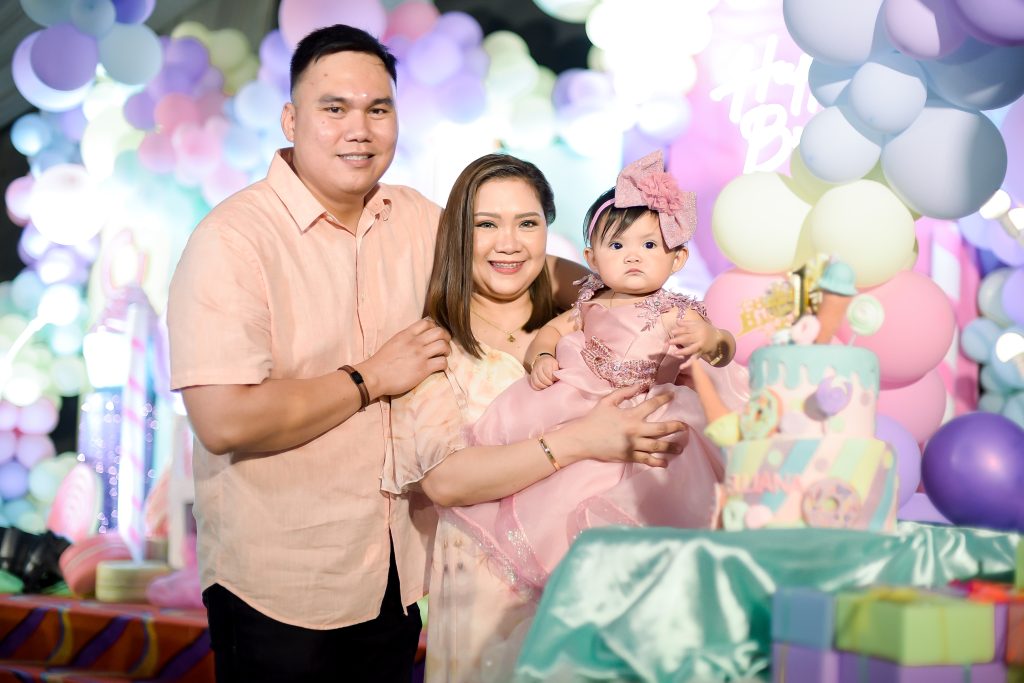 Their motivation is driven by the goal to give their little one a more secured future.
Despite being miles away from their only daughter, they make sure they missed nothing about her 'first milestones'.
At a young age, Elliana is a music enthusiast in the making! Not dolls are teddies but piano, drum and xylophone are what she love the most. Every mom will surely agree, Elliana loves Miss Rachel of Song For Littles too! An hour of screen time will do.
"Before even saying the words Ma and Da, she already hums with songs and demonstrate an early interest in the musical sounds around her. In fact her first favorite song is a Kapampangan song entitled "Aldo Aldo kang Maria". While her grandma sings this song to her, she hums along with the tune at around the age of 4-5 months," the proud mother quipped.
On asked what's their wish for their only daughter, "Our hopes and dreams for Elliana are for her to able to achieve whatever dreams she may have. For her to have a bright future ahead of her and to finish her studies in the future."
The couple also shared that Elliana is the greatest blessing they've received, a priceless one. Both agreed that they've become more closer as husband and wife — thanks be to God for asnwering their prayers.
Let us not forget to be grateful for the little things in life, for they are the ones that truly matter. May we always remember that every day is a gift, and that we should make the most out of it. Let us continue to pray and trust in God's plan for us, for He knows what is best for us.