Belenismo has been an annual tradition in the province of Tarlac where government agencies, local government units, churches, schools and establishments take their creative depiction of the nativity scene or the birth of Christ.
Now on its 12th year, Hall of Famer Armed Forces of the Philippines (AFP) tapped the craftsmanship of its Armor Division for an entry featuring a gigantic colorful crown as the main design.
"Our entry this year symbolizes the crown Jesus wore during his Passion as He pays for the sins of humankind," Armor Division Public Affairs Office Head Major Marlon Magay said.
In the Christian bible, it was described that crown of thorns was placed on the head of Jesus Christ before his death.
"AFP will gladly bear the pain that comes with our campaign in the pursuit of upholding our sovereignty; supporting the constitution; defending our territory; advancing our national aims, interests and policies; and the organizational planning, maintenance, development and deployment of our regular and citizen armed force for National Security," Magay added.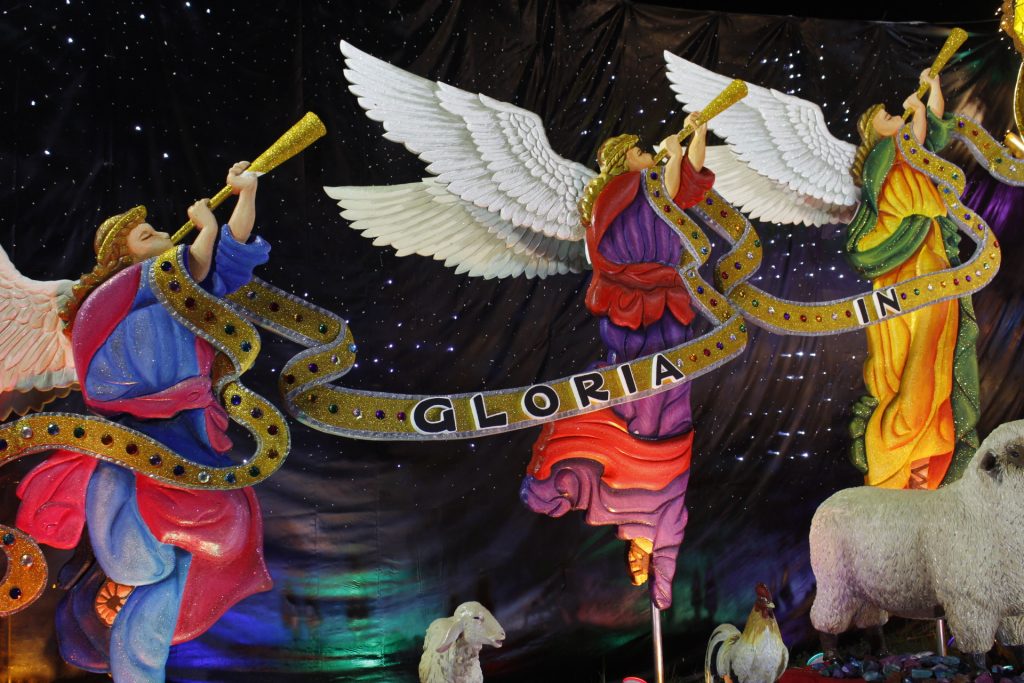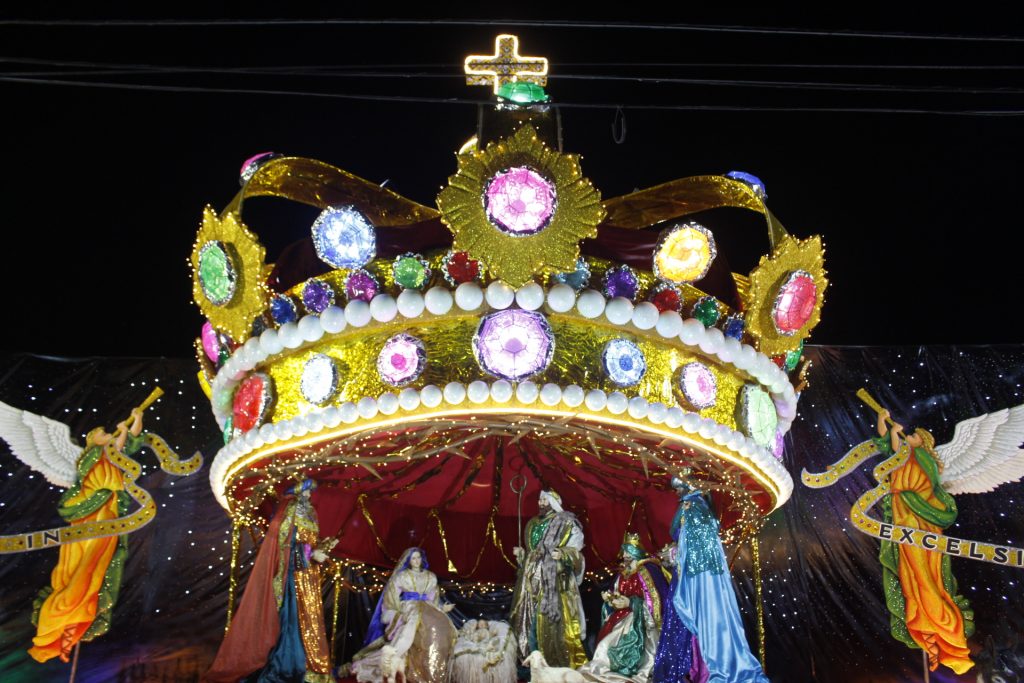 The nativity set and the farm animals are the same materials used since 2012 in the AFP Belen. The jewels and angels used were likewise recycled from last year's entry.
"This was made possible through the help of Dr. Isa Cojuangco Suntay of the Tarlac Heritage Foundation and Mr. Ding Mercado who interpreted the design. 13 uniformed personnel from the Armor Division were involved in the entry," Magay furthered.
AFP Belen signifies the entire life of Jesus Christ, his birth through the nativity scene and his death and resurrection through the big crown. For others, it may seem ironical to see the crown which is a symbol of death and the nativity which is a symbol of life together but behind it lies the true essence of Christmas – the coming of the savior.
(9Gabriela Liana S. Barela)