FORT MAGSAYSAY, Nueva Ecija – A total of seven armed members of the Komiteng Larangang Gerilya Sierra Madre of the New People's Army (NPA) were neutralized in a focused operation of the Army and Police Thursday afternoon in barangay Estrella, Rizal town.
Two of the seven neutralized NPA members were killed, four wounded and one captured. No casualty was reported on the side of the government which consisted of the 84th Infantry Battalion (84IB), 69th Infantry Battalion and Nueva Ecija Police Provincial Office.
"The wounded were immediately given first aid by the operating troops and were rushed to the nearest hospital for treatment, the two killed were turned over to the municipal government of Rizal and the captured was turned over to the custody of Rizal Municipal Police Station for further investigation and filing of appropriate cases," 84IB Commanding Officer Lieutenant Colonel Honorato S. Pascual Jr said.
Security forces likewise recovered 2 M16 rifles, 3 caliber .45 pistols, 1 hand grenade, 15 M16 magazines, 2 .45 pistol magazines, 2 handheld radios, 14 cellphones, 1 tablet computer, subversive documents and extortion letters.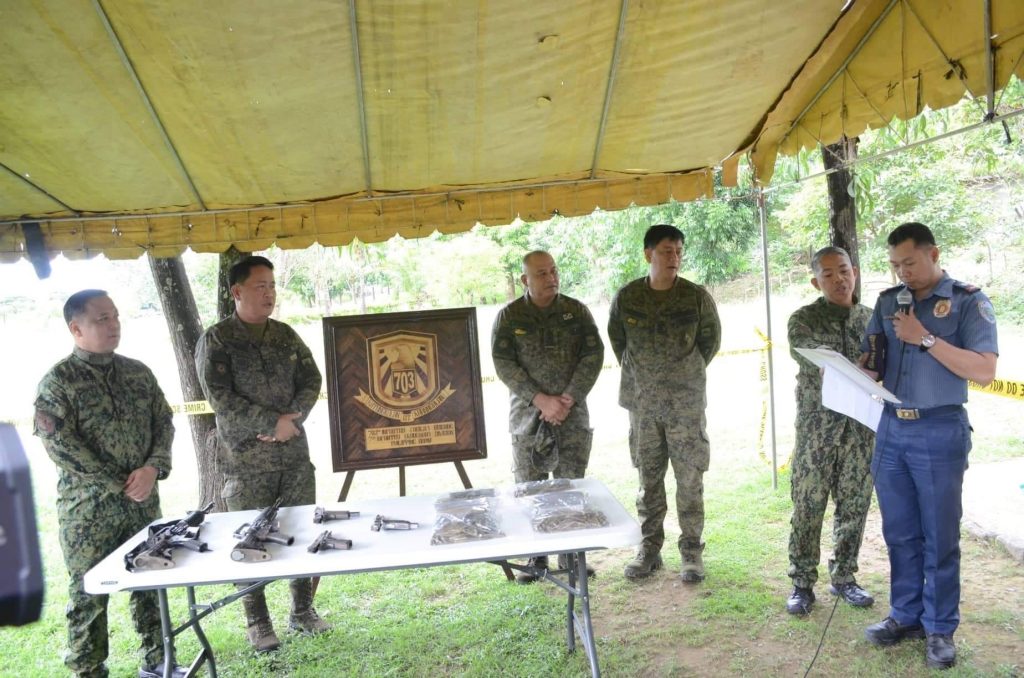 In a statement, 7th Infantry Division Commander Major General Lenard T. Agustin congratulated the troops for their courageous actions and left a strong message for the rest of the communist terrorists in the province of Nueva Ecija.
"For the past two weeks, there has been a series of surrender in Nueva Ecija, and in neighboring provinces as well. We welcomed them and gave all the assistance, benefits and protection we could, to ensure that they will have the chance to start a new life. But for those who persist to challenge the duly constituted laws of the land, hinder peace and development, and sow fear in the hearts of our people, be ready for we are coming after you. We will not let you exploit the people and take advantage of their weaknesses. If you refuse our offer of help and would rather fight it out, then consider your days numbered," Agustin said. (CLJD/WLB-PIA 3)