BALANGA CITY — The provincial government of Bataan accredited 30 Civil Society Organizations (CSOs) who will be part of local special bodies (LSB).
This is pursuant to Republic Act 7160 otherwise known as the Local Government Code.
Governor Jose Enrique Garcia III emphasized the importance of participative governance in implementing projects and programs benefiting the citizens, noting that governance is a shared responsibility.
"We are accrediting CSOs to recognize their expertise and experiences that will help the provincial government in implementing programs for our citizens which can help sustain the level of participation of our citizens in our government," he said.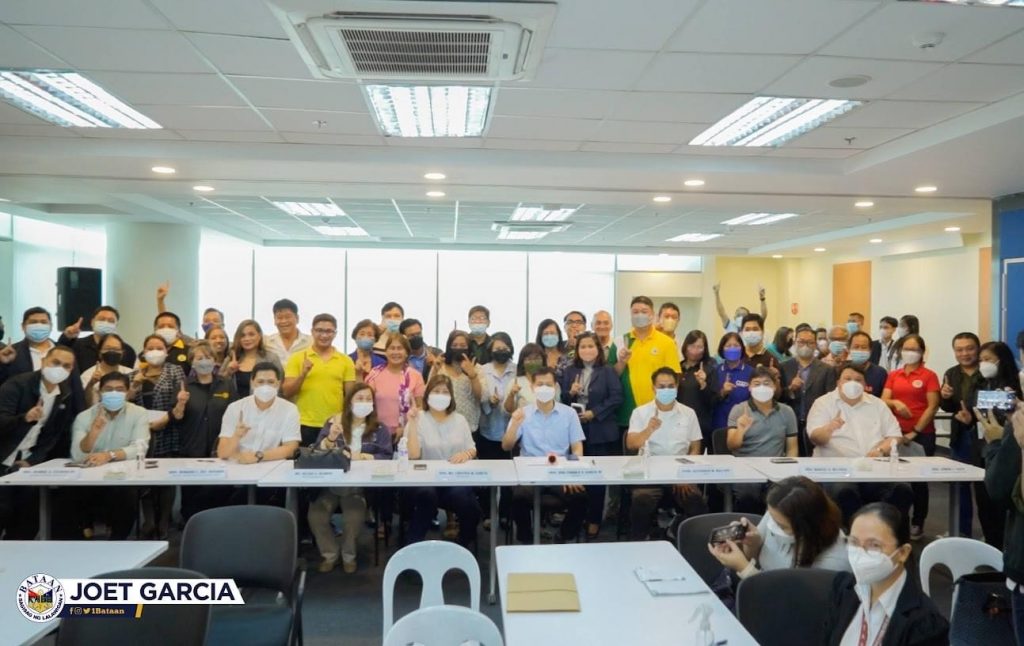 The local chief executive also underscored the role of public-private partnership in maximizing government resources and helping the private sector boost their economic activity.
"This is a really smart and better way of pursuing various projects because we do not need to wait for an additional fund coming from the national government, because with the funds of our partners from the private sector we can already start these programs in our area, our fellow citizens can already benefit, and there is an economic activity," he added.
The newly accredited CSOs will take part as members of different local councils namely Local Development Council; Local School Board; Local Health Board; Provincial Land-Use Committee; Provincial Peace and Order Council; Provincial Micro, Small, and Medium Enterprise Development Council; and Provincial Solid Waste Management Board.
Members of the Local Development Council include Bataan Chamber of Commerce and Industry Inc., Bataan Consumer Affairs Council, Bataan Cooperative Development Council, Capitol Employees of Bataan Multipurpose Cooperative, Philippine Institute Civil Engineers Inc., Philippine Rural Reconstruction Movement Inc., and United Architects of the Philippines-Balanga Chapter.
Also part of the council are Provincial Agriculture and Fisheries Council, Alyansa ng Katutubong Kababaihan ng Bataan, Bataan Poultry Raisers Agriculture Cooperative, Area Based Standards Network, and Bataan OFW Family Circle Federation.
Moreover, CSOs who will be part of the Local School Board are Bataan ICT Development Inc., Junior Chamber International, Balangay Bayani, Bataan Public School Teachers and Employees Association Inc., and Division Federated of Parents and Teachers Association.
Meanwhile, CSOs that will be members of the Local Health Board are Bataan Medical Society and Bataan Rotary Club.
Provincial Peace and Order Council members, on the other hand, are National Council of Chaplains Philippines Inc., United Architect of the Philippines-Bataan Peninsulares Chapter, and Pambansang Koalisyon ng Kababaihan sa Kanayunan-Provincial Coalition.
Joining the Provincial Land-Use Committee are Bataan Poultry Growers Association Inc., Bataan Tourism Stakeholders Association Inc., and Bataan Farmers Agriculture Cooperative.
New Ibayo Multi-Purpose Cooperative, Watchlife Workers Multi-Purpose Cooperative, Abucay Multipurpose Cooperative and Bataan Mango Growers Agriculture Cooperative are the CSO representatives in the Provincial Micro, Small and Medium Enterprise Development Council.
And lastly, Philippine Institute of Chemical Engineers-Bataan Chapter will join the Provincial Solid Waste Management Board.