Got sensitive skin? Have tried all commercial products but see no effective results? Switch from chemically laden skin care to all organic and see your skin glow like never before with Angel Skin's organic skin care must-haves. All-natural, no paraben, alcohol, mineral oil, dye and artificial fragrance.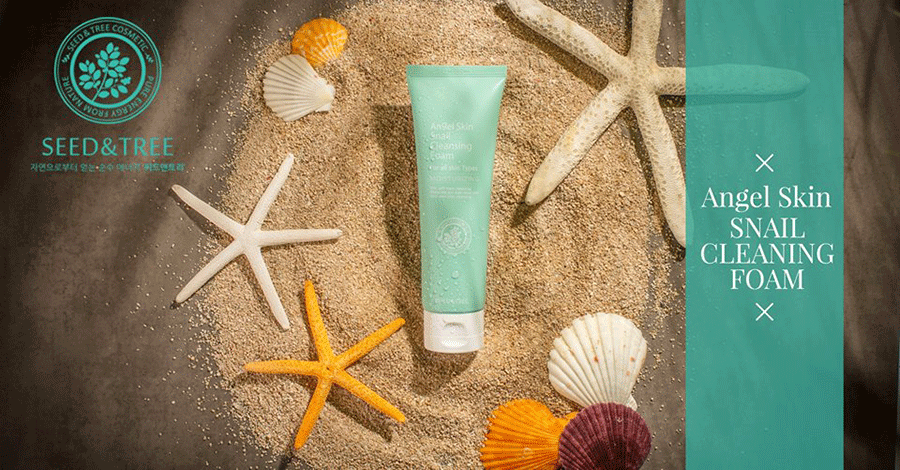 Angel Skin Cleansing Foam is formulated with 1,300 mg of snail secretion filtrate, sugar maple extract, witch hazel water, portulaca oleracea extract, and aloe barbadensis leaf extract which effectively eliminates makeup residue and dirt. This nourishes, conditions, and hydrates thus improves skin texture as it helps speed up healing. Its rich and soft lather thoroughly purifies pores leaving your skin with a fresh feeling all day long.
Confession: Since I have an allergy with chicken, eggs, seafoods and the like, I was totally hesitant to try this foam as I got used to previous brands that worsen my itchy face. Then one night, as I was about to do the ritual (cleansing of face with my old brand), all I have is an empty tube and I have no choice but to try this cleansing foam given by our client. At the first try, it gave me a cooling feeling. Its rich texture is easy to rinse. The smell is nice, true that it has no artificial fragrance. After a week of using the cleansing foam early in the morning and late night before going to bed, visible results were evident. Skin smoothness was improved. Sticky feeling no more. My allergies were at peace, seriously! Truly a must-have especially for women with sensitive skin.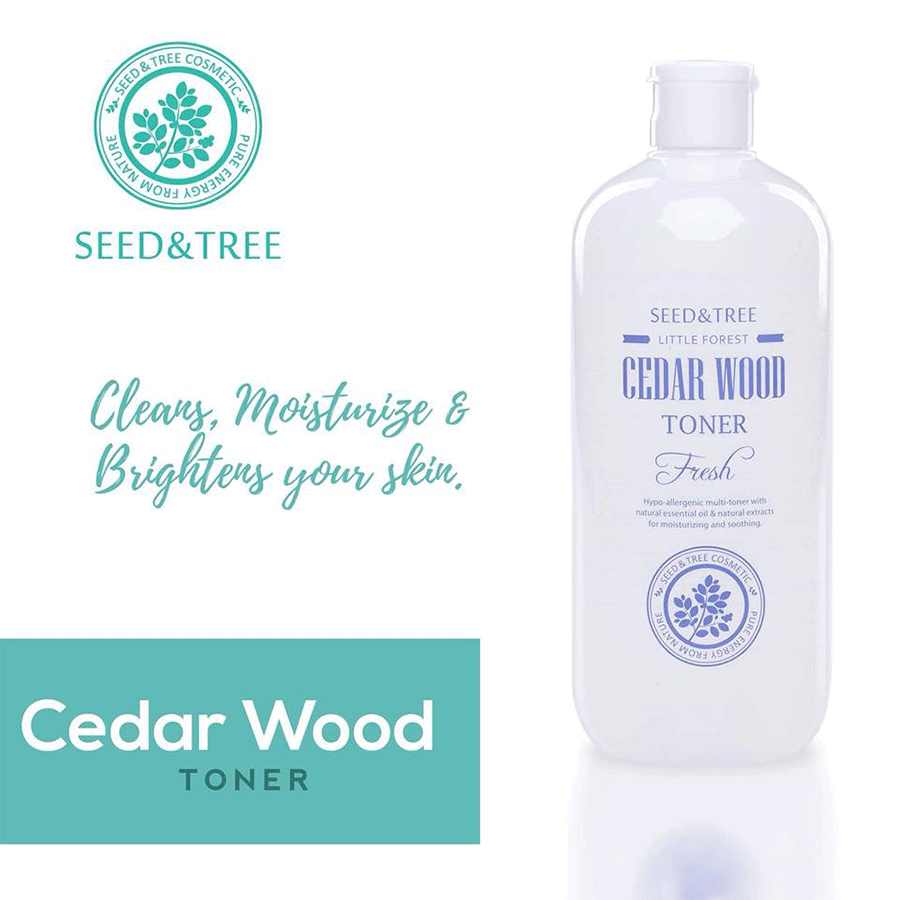 Cedar Wood Toner is a hypoallergenic multi-toner with natural extracts and essential oils enriched with 30% cedar wood leaf extract from Jeju lsland. This soothes and moisturizes to prevent dryness and roughness; boosts skin vitality as it helps remove dead cells; boosts collagen and elastin levels with adenosine to minimize the look of facial lines; relieves and prevents skin troubles with patented 7-Plant Extract Complex. It is with Nature's Seed and Tree such as birch sap, cedar wood, rosemary extract, cypress extract, chamomile extract and green tea extract.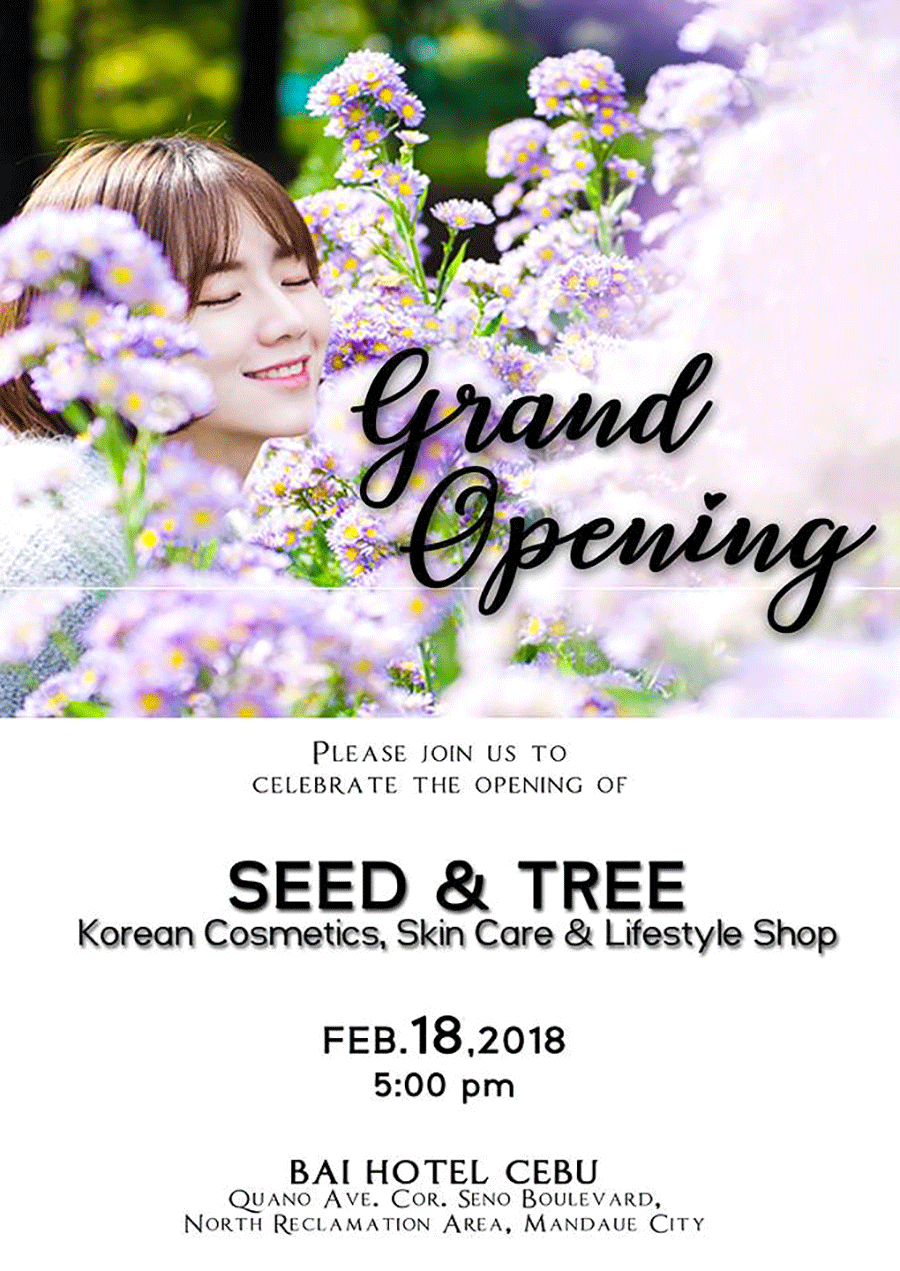 Confession: Astringents, toners? Aren't those the same? Not until I have tried this skin—friendly toner. After washing my face with the Angel Skin Cleansing Foam, next is the application of toner (as they say, follow the beauty ritual or see no results). As if these two products are a perfect couple, both give a soothing feeling that I have not experienced with other products. The toner is not painful to blemishes, and to my allergies. Heya! Found the skin-perfect skin care products for my sensitive skin. Thank you Angel Skin!
Have yours now. Dare to be organically beautiful.
Check their retail shops at BE Creative Collections, upper ground level of Newpoint Mall, Angeles City and Seed & Tree Kiosk at ground floor (in front of Starbucks) of Vista Mall Pampanga, City of San Fernando.
Set to open this February 25 is the Angel Skin kiosk at Marquee Mall, Angeles City. Seed and Tree Korean Cosmetics, Skin Care and Lifestyle Shop will have its grand opening at Bai Hotel in Mandaue City, Cebu this February 18.
Visit their official Facebook page at @seedandtreephilippines for the details.