BALANGA CITY, Bataan – Bataan Board Member Dexter "Teri Onor" Dominguez has good news for Orani and Abucay residents who want to apply for passports.
In his letter to Department of Foreign Affairs Secretary Alan Peter Cayetano dates June 18, 2018, Dominguez reported he has requested for 1000 slots for Orani residents and another 1000 for his hometown, Abucay.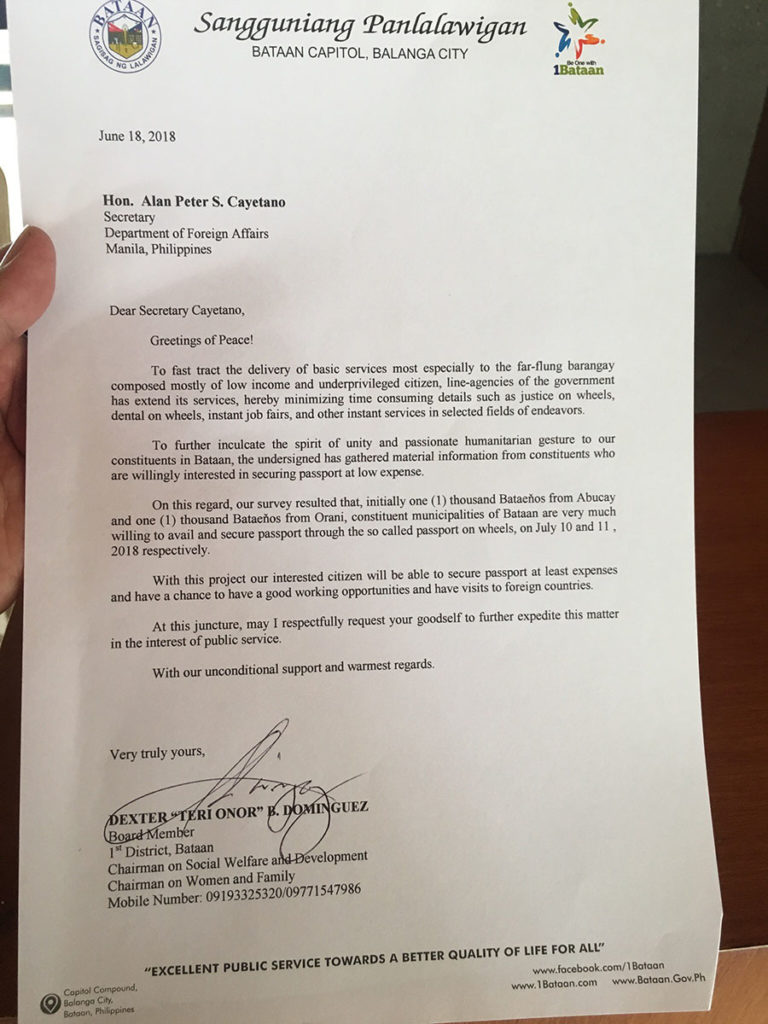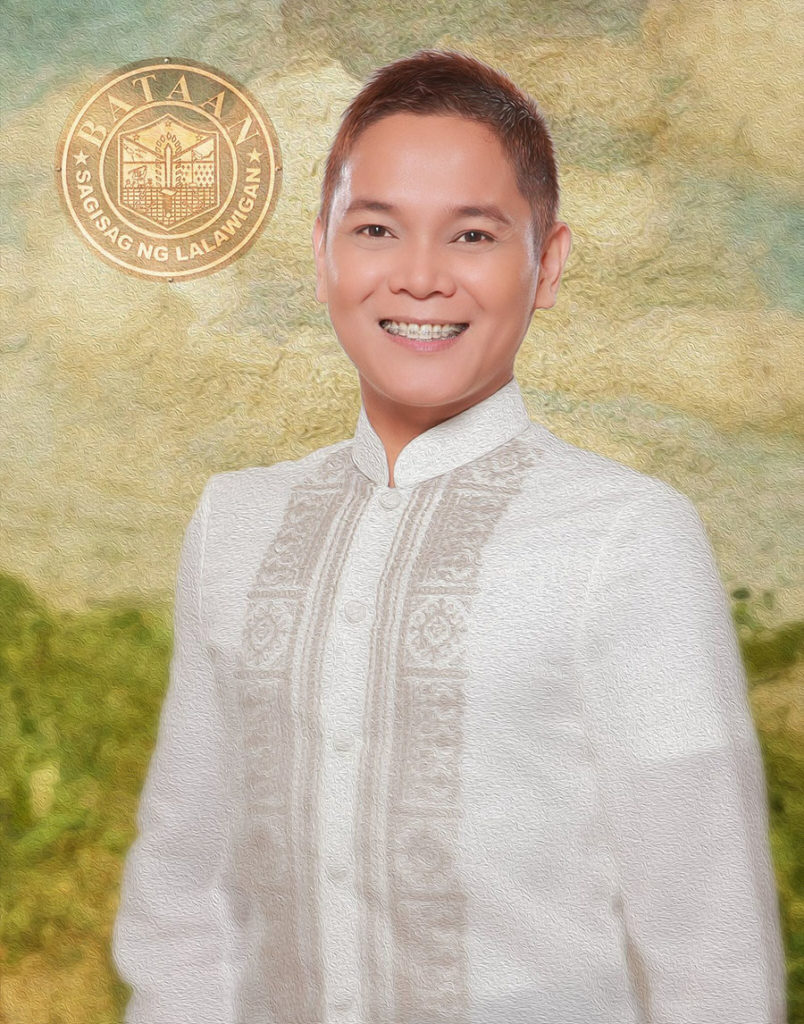 "I already talked to Sec. Cayetano even before I wrote that letter," Dominguez told newsmen covering the Monday regular session of the Sangguniang Panlalawigan (provincial board) at the Capitol Library.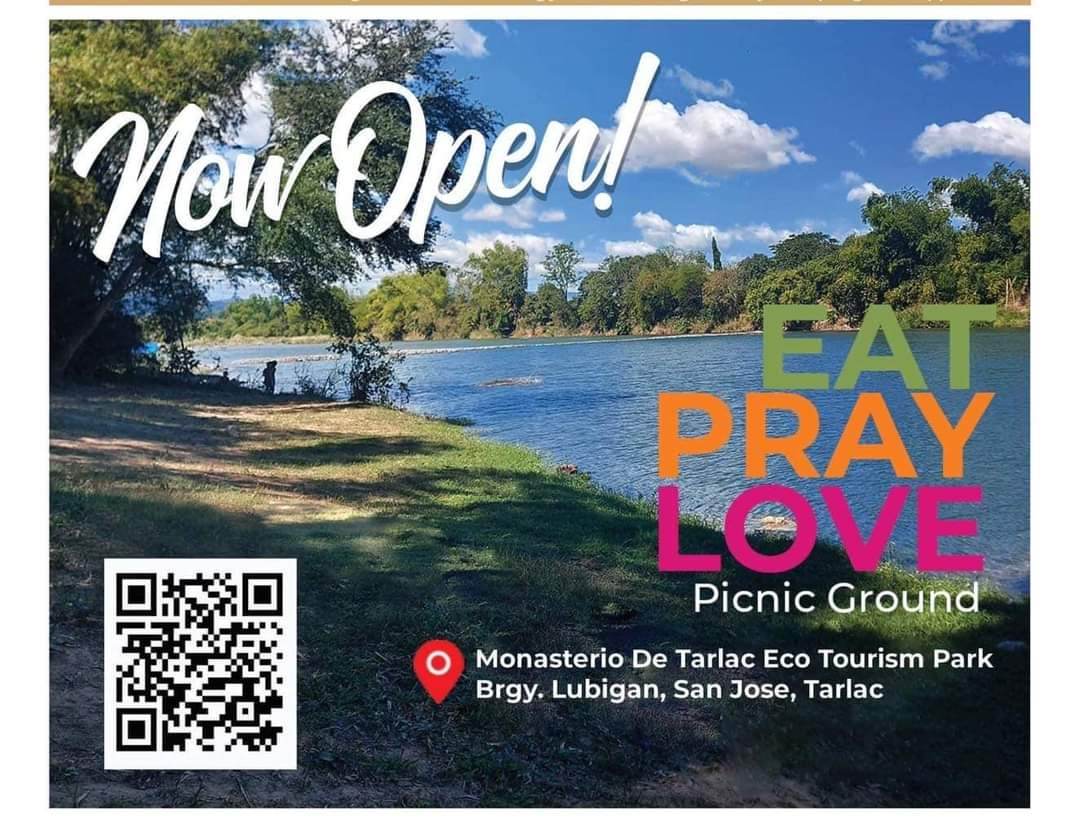 Dominguez said his "passport on wheels" project is scheduled on July 10 and 11. Other details of this will be updated and posted on his Facebook page and 1Bataan website.
The project will be in coordination with respected local government units of Abucay and Orani.
In previous months the DFA strives to make the passport application system faster and easier for all.
Through this mobile passport service program, the DFA goes to different local government units all over the country to make it possible for people who for some reason find it difficult to go to the DFA main office to obtain a passport.
"With this project our constituents will be able to secure passports at least expenses and have a chance to have good working opportunities and have visits to foreign countries," Dominguez said.