Ricardo 'Kadok'/'Cadoc' Dinio of Barangay Agapito del Rosario was the first to serve Kapampangan sisig commercially along Angeles Railroad Crossing in the early 1970s, not Aling Lucing Cunanan.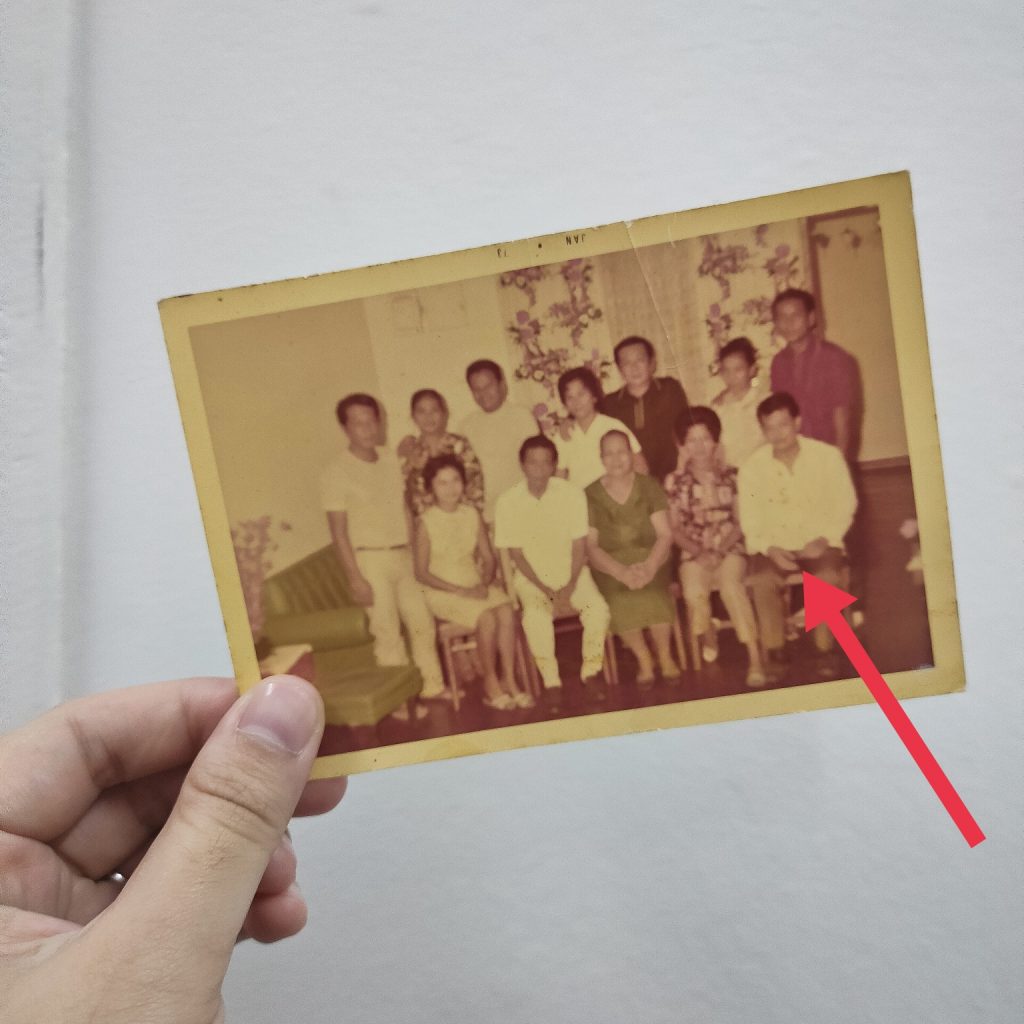 Remaining faithful to Cadoc's recipe, his son Ronnie revived the recipe in July 2021 and stamped it Cadoc's Sisig BBQ. 
Made from smoke-grilled pig ears (balugbug babi), onions, kalamunding (calamansi) juice and chili pepper —  this simple recipe is once again a hit to picky Kapampangan and non-kabalen foodies.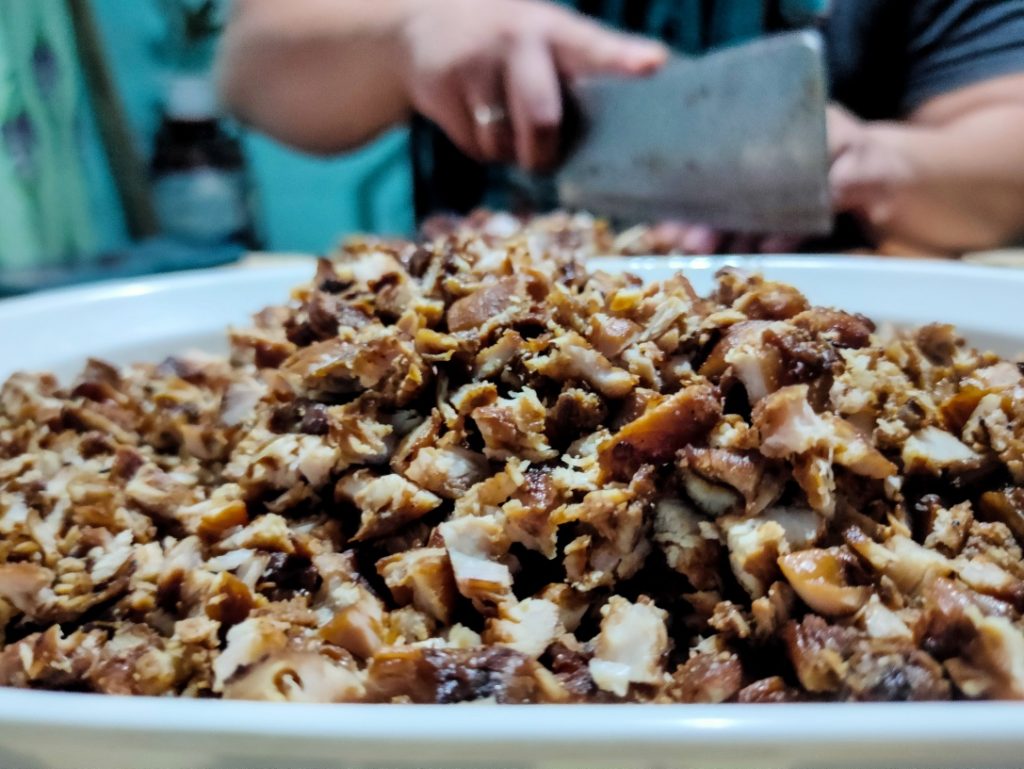 The re-opening of Cadoc's coincides with the Department of Trade Industry's proposal on standardizing Filipino recipes including the Kapampangan sisig. 
Read: Standardization of famous Filipino dishes advances!
For his part, Holy Angel University – Center for Kapampangan Studies Director and 39th Gawad Urian Best Screenplay awardee Robby Tantingco said "CADOC'S SISIG, one of the best-tasting authentic Kapampangan sisig! His version is the best argument against standardizing sisig because even authentic Kapampangan sisig are not all the same! Each has a different nuance that only a true sisig lover can detect. For example, Cadoc's sisig is sweeter and has less onion and fat than Aling Lucing's sisig, and it's this subtle sweetness that sets it apart. It's uniquely aromatic and delicate, without the intense pungency of citrus and onion."
Less fat, less onions, no chicken liver, not on a sizzling plate — this fresh tasting version of Cadoc's is a proof of what 'The Greatest Pork Dish on Earth' tastes like. 
"You will only know why it will be a regular fare in your homes when you have tasted it," added Kapampangan food expert, broadcaster, environmentalist and Teacher ng Bayan Cecile Yumul. 
On asked what pushed the Dinio Clan to re-introduce the family recipe to the public.
"We're not after competing on who really cooked it first. All we wanted is to relive my grandfather's recipe and share to the people of Angeles City how this Kapampangan Sisig by Cadoc Dinio satisfied his clients back in the 70s" said RJ, grandson of the late Ricardo 'Cadoc' Dinio.
But the history passed down from generations has to be corrected. 
Kapampangan history, language and culture expert Michael Raymon Tayag-Manaloto Pangilinan wrote the first-ever history of sisig in Angeles City due to false claims 'sisig was invented by Aling Lucing'. 
"E pa man mibayit e Aling Lucing, atin nong sisig reng Kapampangan!," Pangilinan stressed.
According to his article History of SÍSIG: How Angeles City Kept Reinventing a Traditional Kapampángan Delicacy published in siuala.com/sisig,  Cadoc's regular customers in the early 70s are from Pangasinan and Ilocos who always complain of having pork as the only pulutan in Angeles City. Cadoc said he has a dish more appetizing than their famous kilawen. Then he served them sisig balugbug babi — grilled, finely chopped with onions and chili peppers, and poured with calamansi juice and a shot of ginebra. It became a hit to his clientele then later on to the locals. Next to his stall is Aling Lucing's — observant, in awe– how Cadoc managed to attract a full pack of diners and drinkers. Until he met an untimely death in 1978.
"Kekaming talasulat kasalesayan, importanti ya kasi itang ausan tamung pamisalasalese (orderly/chronological flow) ding mengapaliari. Unfair naman kang Bapang Cadoc nung kabud nemu lumbug king kasalesayan pauli na ning popularidad ning metung," he added. 
"Pasalamat ke pu at pasibayu makikilala ya ing sisig ning Dinio keng Angeles. Kekatamu ya pu ini, it is our family recipe, our history," Dinio said.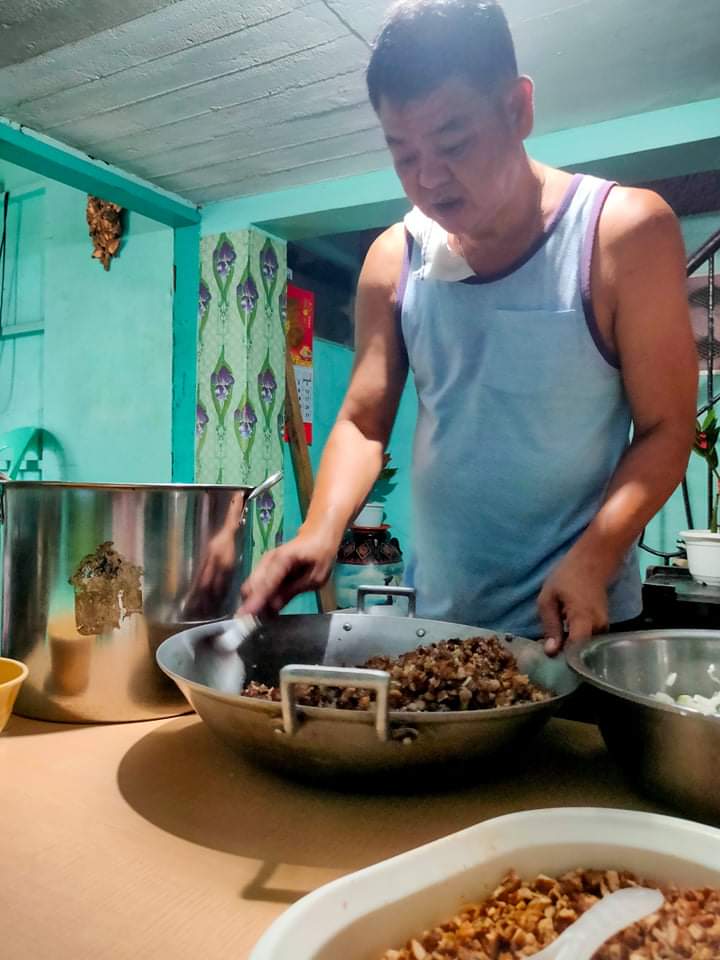 Being served at Cadoc's Sisig BBQ are pork and chicken variants available for delivery in nearby cities and towns in Pampanga.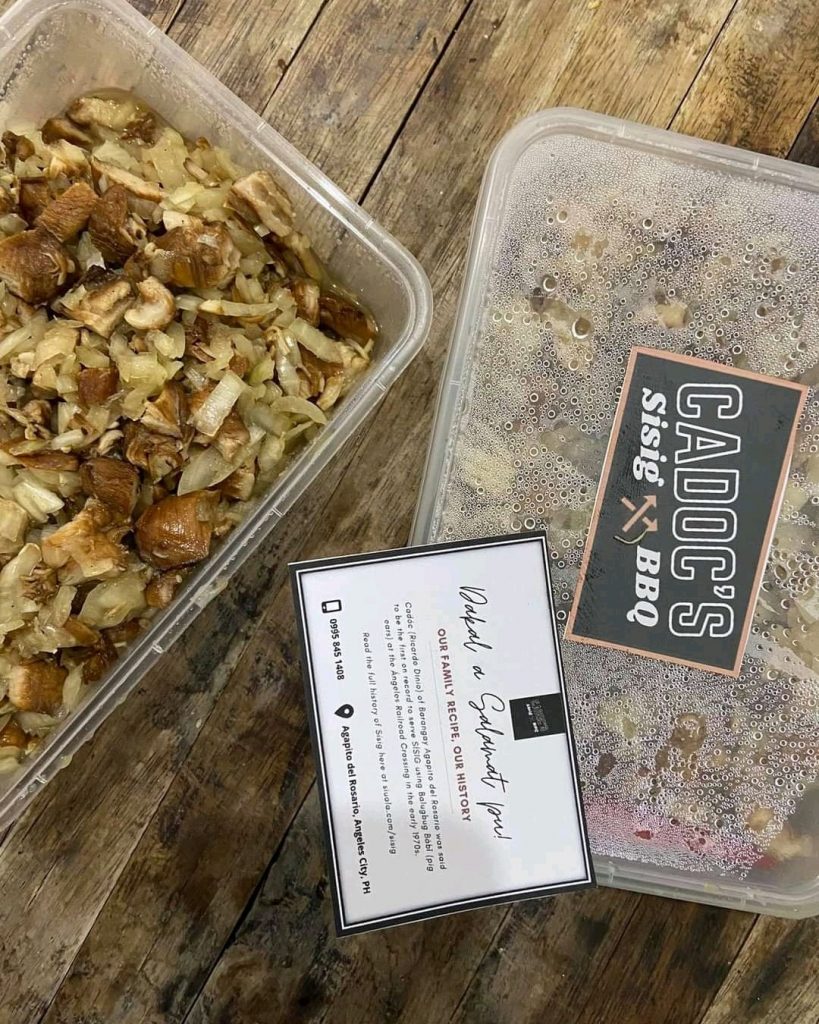 Recently, in support to local pepper growers, the Dinios partnered with Ralph Laurence Quito of Pepper Juan based in Guagua, Pampanga. The best-selling Yellow Habanero Hot Sauce is now added on Cadoc's Sisig BBQ's menu.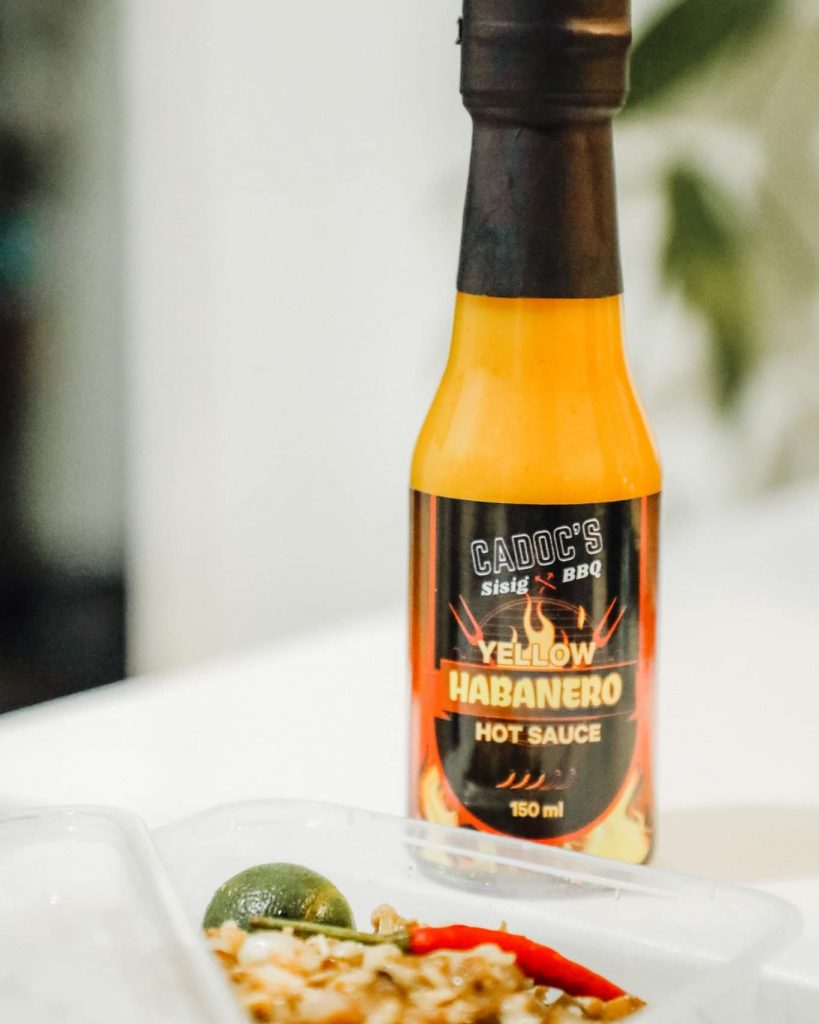 Visit Cadoc's Sisig BBQ Facebook page facebook.com/cadocsisigbbq or call at 09958451408 for advance reservation of orders. Delivery is from Monday to Saturday, at sisig o'clock (4:30PM onwards).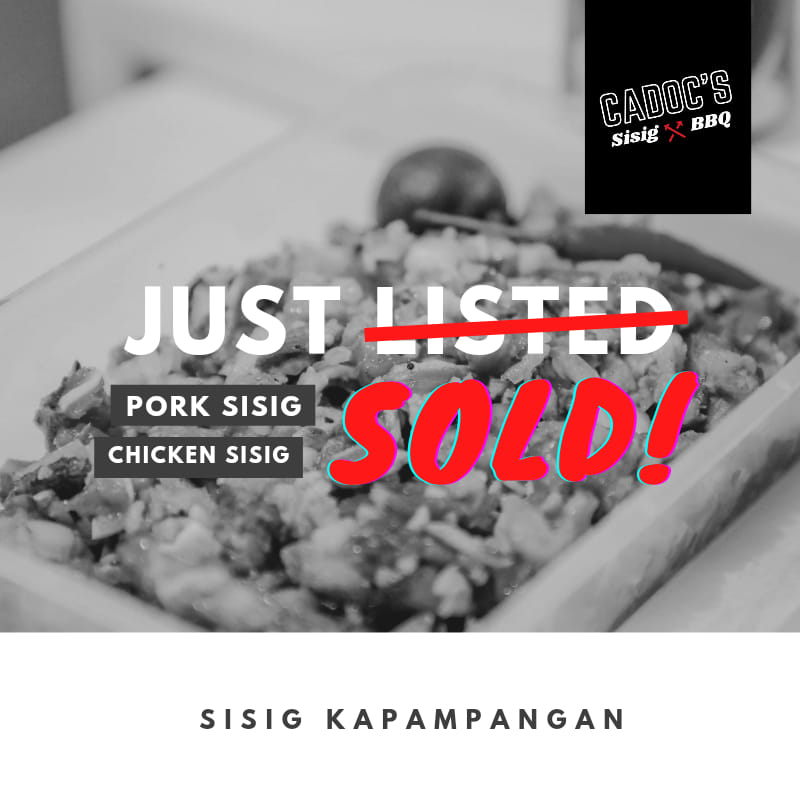 P.S. Ala yang ebun ampo mayonnaise ing Sisig Kapampangan! (Kapampangan Sisig has no egg and mayonnaise)