Start-ups and struggling food business owners in Central Luzon can now have access to the very first cloud professional kitchen by Combinado Inc.
Its founders Reuven Azriel Alzaga ,23, and John Howard Roque ,24, said it is about helping food entrepreneurs and businesses to grow, scale, and utilize the increasing demand of food delivery.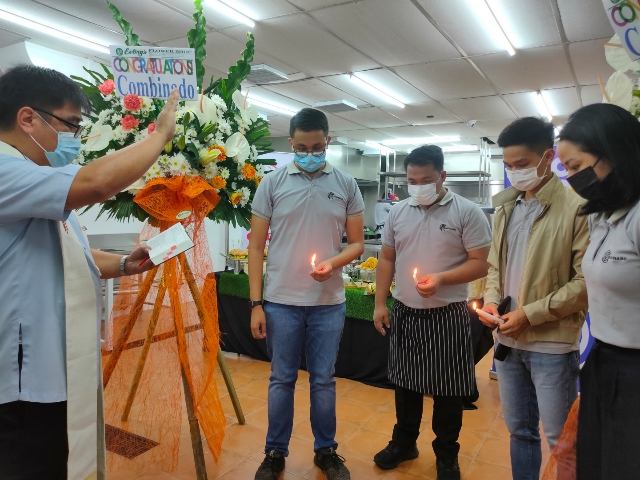 Reuven and John partnered with Chef Vince Garcia Consultancy to turn this brainchild a reality.
Kapampangan chefs Judy Uson, Cherry Tan-Pasion, Howard Dizon, and Bong Sagmit were also in attendance to witness the grand launch.
"The concept is having a shared commercial kitchen space for rent," Kapampangan restaurateur Chef Vince Garcia said.
"The future of online delivery," this is how the entrepreneurship grads see cloud kitchens. In fact, Grab already established its GrabKitchens in 2019 wherein users can process cross-orders from the one stop shop.
"In here they can do trial and error until they get to perfect their product. Our platform uses international kitchen equipment brands like Unox and Bravo Steel which are known for great quality," said Alzaga.

Combinado kitchen include a core set of equipment and tools, dry and cold storage areas, dishwashing and cleaning utilities, and a team to do the cooking.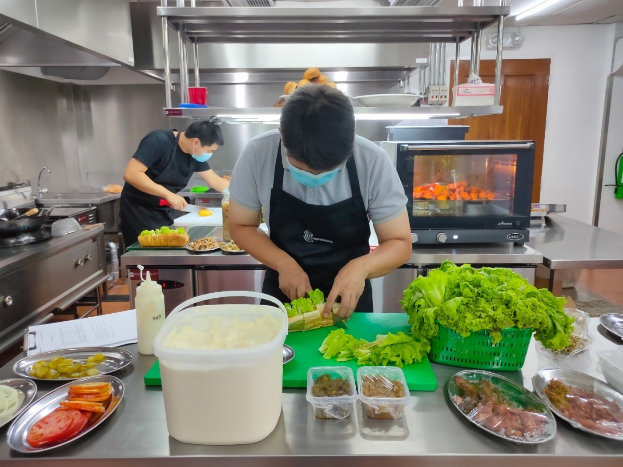 "We want to create the next-generation of food delivery but at a lower cost and greater margins," he added. 
During the launching on Saturday, the owners introduced Oh Good Grub (OGG), a food brand conceptualized thru Combinado. OGG offers spicy wings, large burgers, loaded fries and  sausage buns which can be ordered via food delivery apps.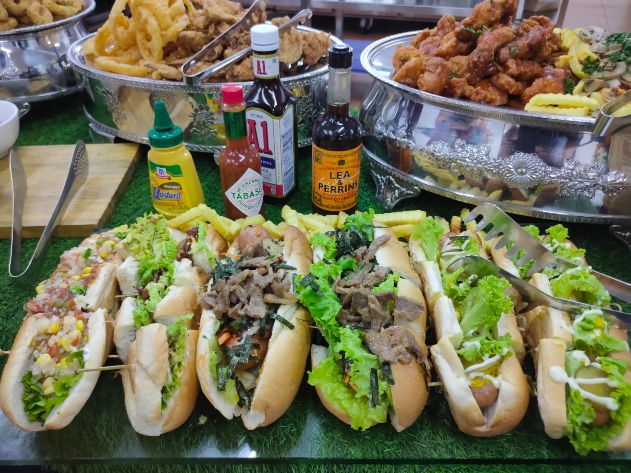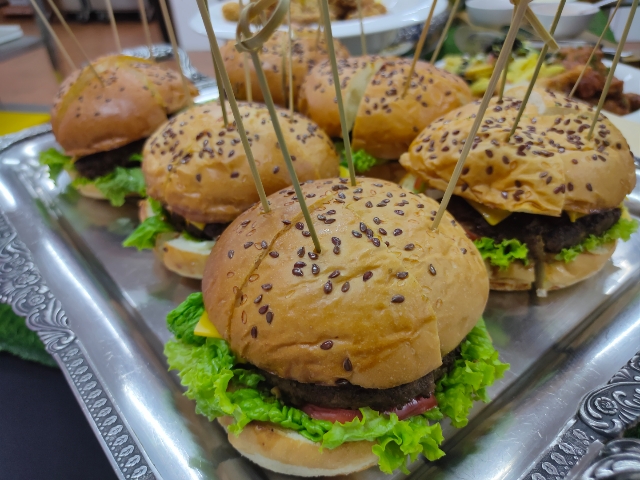 Interested restaurant owners, caterers and start-ups may get a quote at [email protected].
Combinado kitchen is located in 34-27a Sarita St. Diamond Subdivision, Balibago, Angeles City.