Hobby-turned-business, this is how Stitched by RAJ founders describe her almost a year-old passion for these needleworks.
Inspired by the thought of 'what to gift their godchildren and nephews, Angela Marie yalung and her team gave birth to SBR in July 2020.
"We also owe everything to Miss Reina Manuel. Siya 'yung nakapansin sa aming potential, sa aming hobby noon na pagtahi ng ribbons; siya 'yung nagsabi na ng "bakit hindi niyo gawing business 'to?" The validation that our hobby was worth pursuing ang isa sa dahilan kung bakit we decided to make it into a business," she said.
Fond of accessorizing little girls with curly and straight locks, SBR started crafting ribbons for hairclips, headbands and ponytails.
Furmoms and furdads also get to choose from their varied designs of collars with detachable bowties for cats and dogs.
Now what separates them from the rest of ribbon makers?
The young entrepreneur said: "Ribbon edges are carefully singed to maintain its form and durability. We made a promise that we will never use glue. We value quality over quantity."
These they owe to their Home Economics class in Elementary.
"Huwag ninyong maliitin 'yung mga itinuro sa school such as simple stitching techniques, because later on it could be turned into a business such as Stitched by RAJ," Yalung said.
She assured all buyers to replace damaged items unless they're shattered purposely.
Would you believe that most of their patrons are 'lolas'?
"Kasi 'yung mga lola, they love to spoil their apos; they love to dress them up. You know, at a certain age, may mga bata na dapat laging may presents (pasalubong), and since our products are affordable, no one is stopping lolas to buy presents for their grandkids as frequent as they could. And then we have the mothers, 'yung gusto nila instagramable kapag napicturan 'yung mga anak nila, 'yung dapat bago ang ribbons at terno sa outfit ng baby that day."
Adding they're also set to incorporate ethnic designs to be identified as Philippine-made hair ribbons. They also dream to see their products outsourced to malls and gifts shops. "Yung iiyak 'yung bata kapag hindi nabilhan ng mama niya," she asserted.
In a recent photo, Executive Assistant Reina Manuel's daughter, Bella, is seen wearing SBR ribbons during her trip to New York.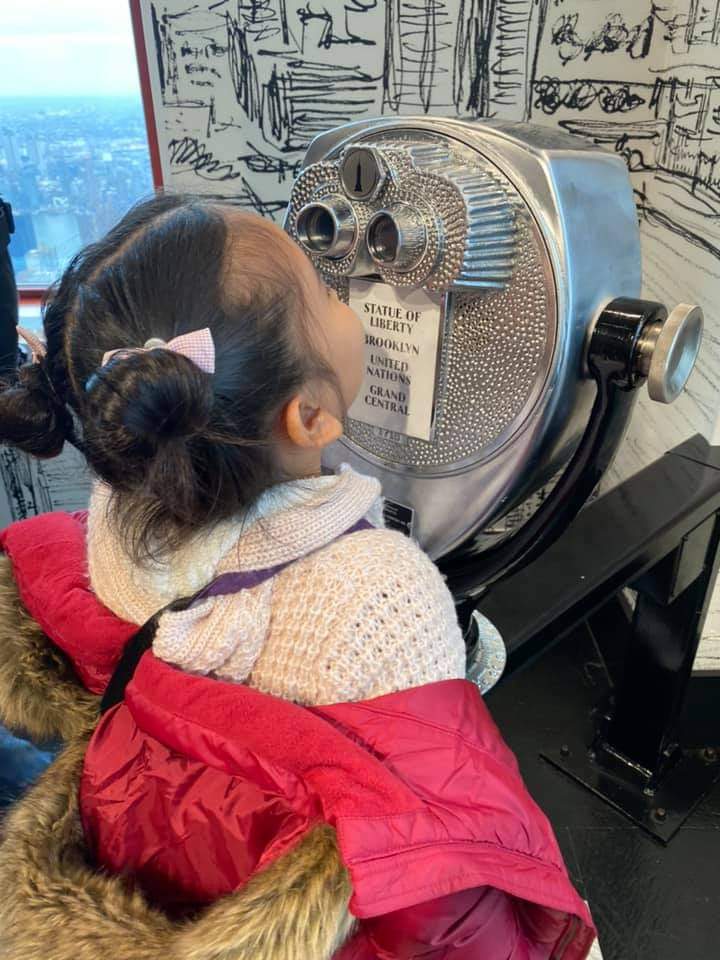 The thought of 'local products such as clip-on ribbons reaching the far corners of the world' gives them jitters SBR products are of international pitch.
Since the pandemic, all their handstitched crafts can be purchased at the OTOP Angeles Store.
"We would like to thank our City Mayor Carmelo G. Lazatin, Jr. for the opportunity he provided to the small businesses in Angeles City, such as ours. It is indeed humbling to think that our dream of turning a hobby into a real business is supported by the brilliant minds such as Boss IC and Miss Irish Bonus (ACEDIPO). We strive to provide quality products because we feel loved and cared for by the people who believed in us. They inspire us to be better Angeleños. Kung walang OTOP, walang Stitched by RAJ," she added.