CITY OF SAN FERNANDO, Pampanga — City government of San Fernando celebrated Tuesday the 145th birth anniversary of Nicolasa Dayrit-Panlilio.
"Dayrit-Panlilio played a big part during the Philippine revolution against Americans. She aided to sick and wounded Filipino combatants, but more significantly her role in appeasing General Antonio Luna during his confrontation with General Tomas Mascardo," Mayor Edwin D. Santiago said.
For her part, Local Council of Women Chair Dr. Leticia D. Yap expressed gratitude to the city government, non-governmental organizations, and civic groups in initiating and supporting the celebration.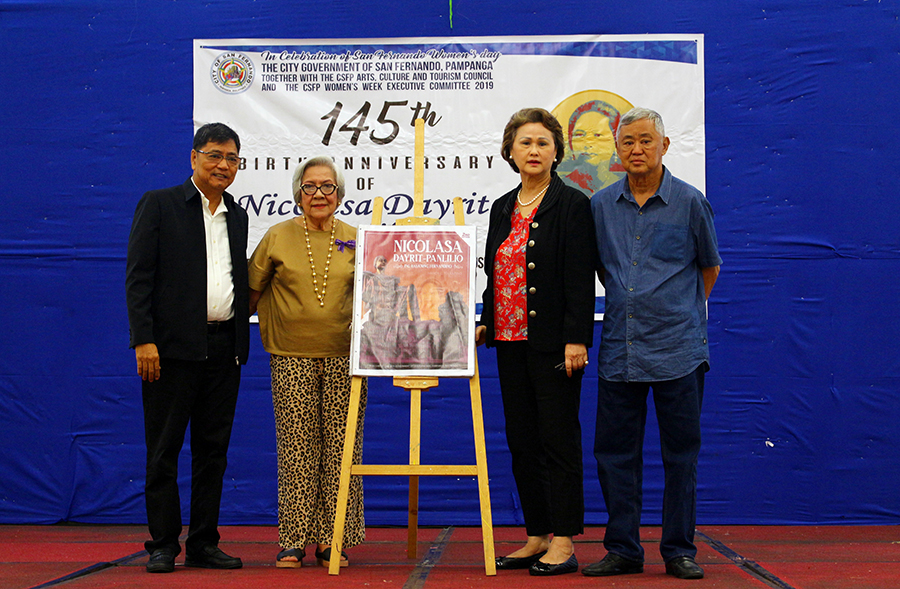 Among the activities organized by the city government in honor of Dayrit-Panlilio include the launching of the 2ndedition of a book entitled "Nicolasa Dayrit-Panlilio Ing Bayaning Fernandino" and a storytelling contest which was won by Grade 6 student Mariecon Galapate from San Isidro Integrated School.
San Fernando is the only city in the Philippines that celebrates significance of women twice every year— March and September.
Celebration of Women's Day every 10th of September is the Fernandinos' way of paying homage to the heroine.