Experience the space you need.
Imagine the space to get things done, feet up, and relaxed. Savoy Hotel Manila is the newest urban destination for travelers to experience unconventional comfort and value beyond one's expectations. The hotel offers splendid "spaces" amidst the usual fast-paced city scenario. Located in Andrews Avenue, Newport City, it's a kilometer away from the airport and within a complex of leisure points in the area. Guests can easily enjoy different activities, from dining to shopping to entertainment.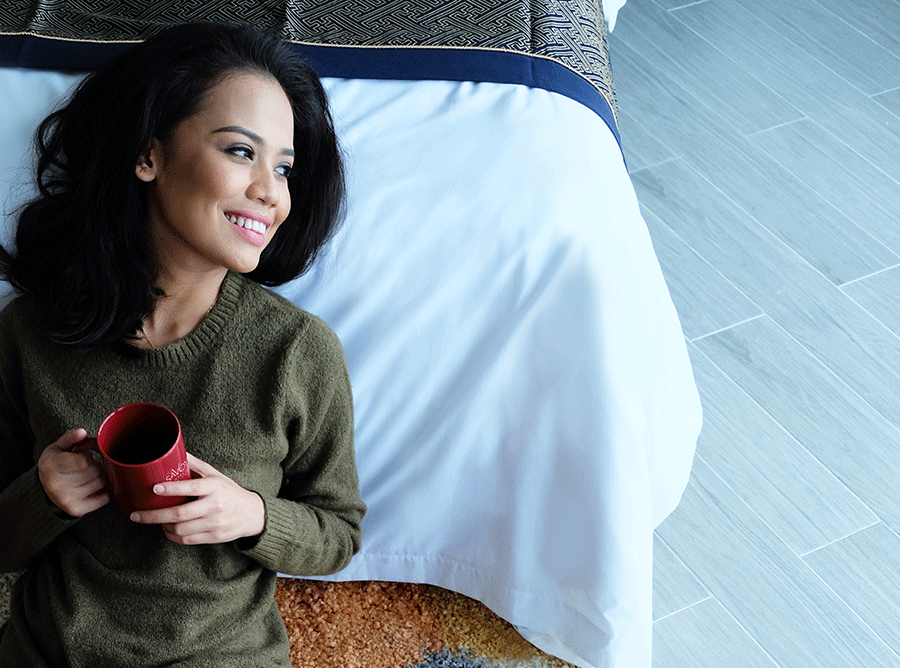 At Savoy Hotel Manila, it's not just about the physical space… our property is conducive to building relationships and encourages collaboration. We create spaces for creativity and recreation, areas to be on your own and enjoy that much-needed personal "space" to be you. Savoy Hotel Manila prides itself in giving guests unique and share-worthy experiences.
Lounge around at the Squares, these are co-working spaces located on several guest floors for anytime access. Whether it's a space for sharing or relaxation, a space to express, or a space to co-exist and collaborate, these shared areas are perfect for casual group hangouts, intimate chats as well as for individuals to simply relax. Designed for themed leisure – art enthusiasts, bookworms, music lovers, or even tech-savvy individuals can definitely find their own space here to unleash their passion and indulge in their preferred lifestyle experience.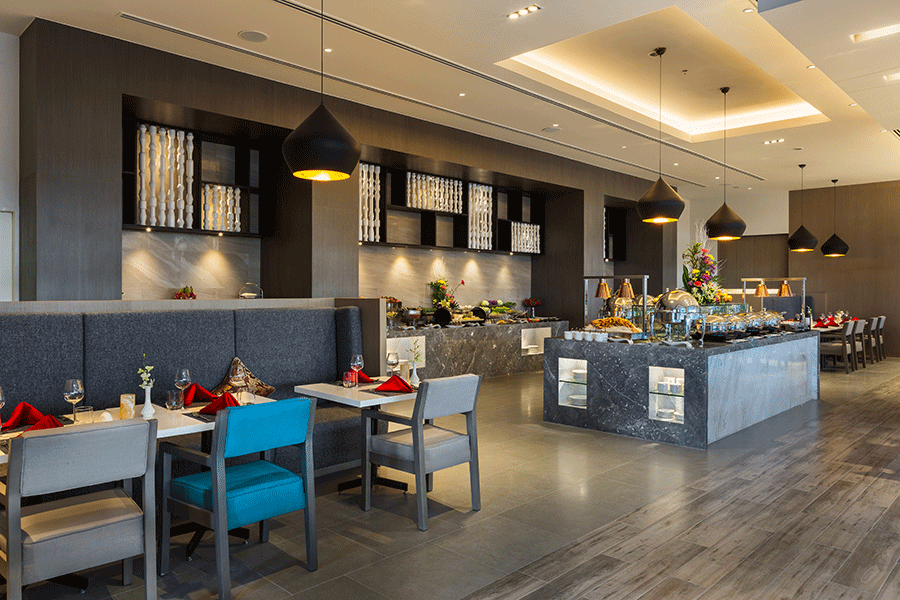 Guests can also experience a taste of sumptuous Asian and Western fusion – at our Savoy Café, or chill and enjoy the moment at The Poolside bar, finally, cap the night with a drink or two at our Harvey's Bar. Experience the space for remarkable encounters at our Club Lounge, exclusively for guests to unwind and connect. Amenities and facilities within the hotel – a pristine pool, fully-equipped fitness center, function rooms – highlight different moments and stories for guests to create and share.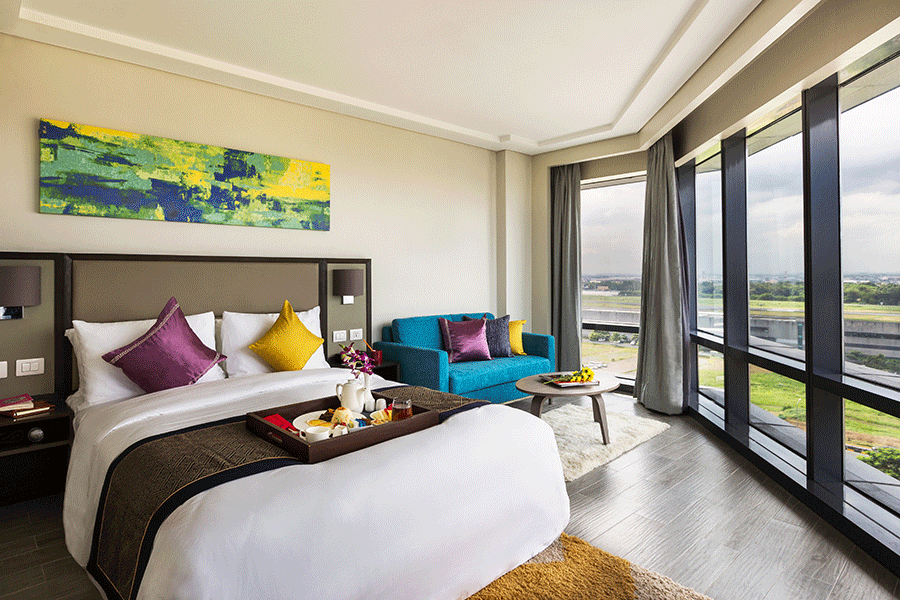 Savoy Hotel Manila boasts of 684 rooms, all of which are fully equipped with necessities that will enable guests to have a convenient and comfortable stay. The rooms are adequately sized from 21 to 50 square meters. From the most basic standard rooms, Essentials, to our comfortable executive suites, The Runway, The Deck, and The Space, all rooms are welcoming for travelers looking for a much-deserved respite in the middle of the bustling city. Livening views of the airport runway and metropolitan skyline can likewise be seen, adding a sense of warmth to every guest's stay. From the businessman set for a meeting, the couple waiting for tomorrow's flight to their dream vacation, the writer looking for a break – anyone can enjoy a different hotel experience soon this 2018!
###
Savoy Hotel Manila is located at Andrews Avenue, Newport City, in Pasay. For inquiries, connect with us via www.thesavoyhotels.com/savoymanila, facebook.com/savoyhotelmanila, or @savoyhotelmanila via Instagram, or email [email protected].