Department of National Defense Secretary  Delfin Lorenzana has lauded the Philippine Veterans Bank (PVB) and the Philippine Veterans Affairs Office for their continued efforts in honoring World War II veterans during the month-long commemoration of the 77th Year of Bataan Death March and Philippine Veterans Week.
"I commend the PVB for being the mind and the heart for this activity. The success of gathering more than 1,000 individuals for the purpose of commemmorating this year's anniversary of the Death March is a feat you must be proud of. Let me also take this opportunity to congratulate the men and women of PVAO for another excellent celebration of our Philippine Veterans Week. Your hardwork for deserving Filipino veterans is truly commendable and worthy of encouragement," Lorenzana stated in his written speech which was delivered by Philippine Veterans Affairs Office (PVAO) Administrator Undersecretary Ernesto Carolina on his behalf.

Capping the annual celebration is the Bataan Freedom Run (BFR) held last April 14 in Balanga, Bataan which top billed 42-km marathon up and down Mt. Samat, 21-km half marathon, 10-km and 5-km fun run and 1-km for kids and pets.
This year, some 1,006 runners participated in the fun-filled marathon featuring the foam playground.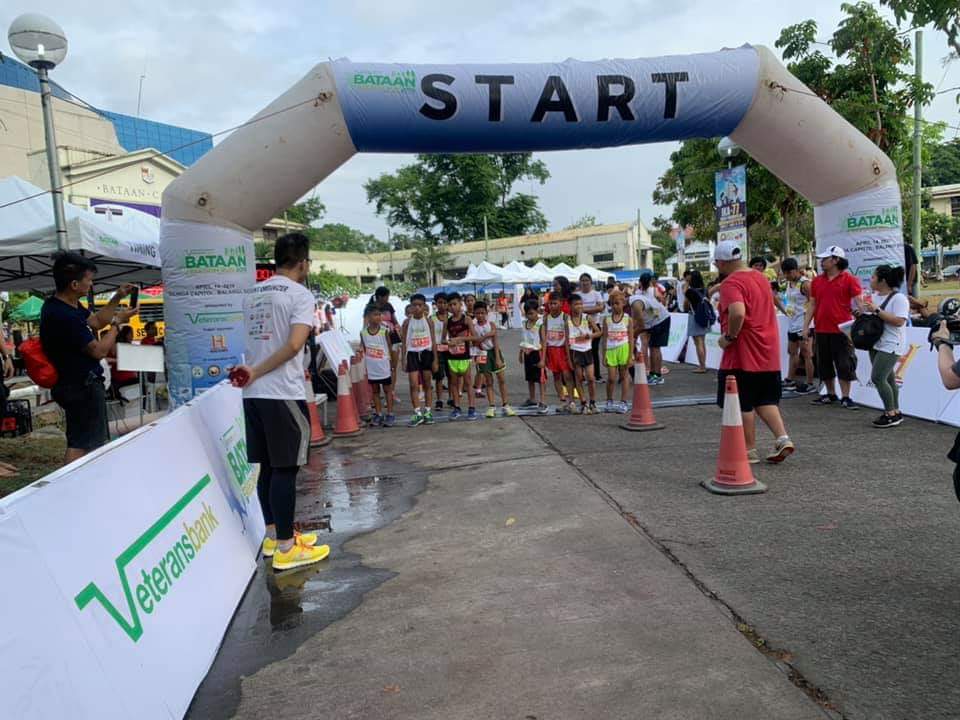 "Freedom Run is part of the month long activities we do to reach out and share especially to the younger generation about our World War II veterans' bravery and heroism during the war, particularly the Battle for Bataan.  They were abandoned and yet against all odds held on and defended the country for 3 months, unlike our Southeast Asian neighbors. That's why their captors let them go through what is now known as the Bataan Death March, " Mike Villa-Real, head of Veterans Bank Marketing Communications Division said.
PVB said proceeds will be used in putting up and restoration of Battle of Bataan markers and other historical landmarks that serves as important reminders of our rich World War II history.
Since 2014, PVB with the PVAO and Bataan Provincial Government, gather in Bataan for various activities that encourages participation of the veterans' descendants and families as well as civilians and the military.
This year's commemoration activities also include Freedom Trail March, a two-day event that traces the 160 kilometers actual route of the Bataan Death March. The event aims to instill the values of Bravery, Sacrifice and Love for Country. The Freedom Trail March gathered US and Filipino military and police units who marched the entire Bataan Death March route alongside with other civilians.
"Ride for Valor," a competitive bike tour was also held in March, which started from Kilometer Zero in Bataan to Capas, Tarlac.
The month-long activities are held along the route of the infamous Bataan Death March.
The Death March, considered as one of the darkest days in Philippine History, is the forcible transfer of 60,000–80,000 Filipino and American prisoners of war (POW) from Saysain Point, Bagac, Bataan and Mariveles to Camp O'Donnell, Capas, Tarlac.
The prisoners were loaded onto box cars in San Fernando, Pampanga. The transfer began on April 9, 1942 and left thousands dead and seriously wounded after enduring torture under the hands of the Japanese Imperial Army.