CITY OF SAN FERNANDO, Pampanga– Department of Health (DOH) called on leaders in Central Luzon to use their political power and resources to end the silent epidemic of Tuberculosis (TB) among children.
"Two years ago, the United Nations General Assembly convened Presidents and Prime Ministers at the first ever High-Level Meeting (HLM) on TB. The HLM concluded with UN member states' approval of a concise and action-oriented political declaration on TB. Together, the commitments they formalized hold the power to catalyze the action we need to end this epidemic preying on society's most vulnerable members: children," DOH Regional Director Cesar Cassion said during Friday's formal handover of a storybook about young TB survivors entitled "Tibay ng Dibdib."
"More than anything else, the story behind these two young sisters who survived TB is a narrative that we would be happy to hear and share to our family and community. This is a story about how one family faced the challenges of TB diagnosis, care and treatment. This is a story that highlights how we, in Central Luzon, are implementing the TB program. How each sector contributed to the two sisters getting cured of TB," he furthered.
Cassion commended the Rogaciano Mercado Memorial Hospital (RMMH) in Bulacan who helped these young sisters cope up with the treatment process.
"We congratulate the whole team including the patient-support group dubbed as TB HEALS for encouraging treatment adherence and providing psycho-social for the family," Cassion said.
"We never thought that this one story of a family surviving TB will ever be a children's storybook and a coloring book version can be prepared to inspire all of us. In short, we were just doing our jobs here. Let me say that maybe the difference that we all made here was that we were serving our stakeholders here with great compassion," the official added.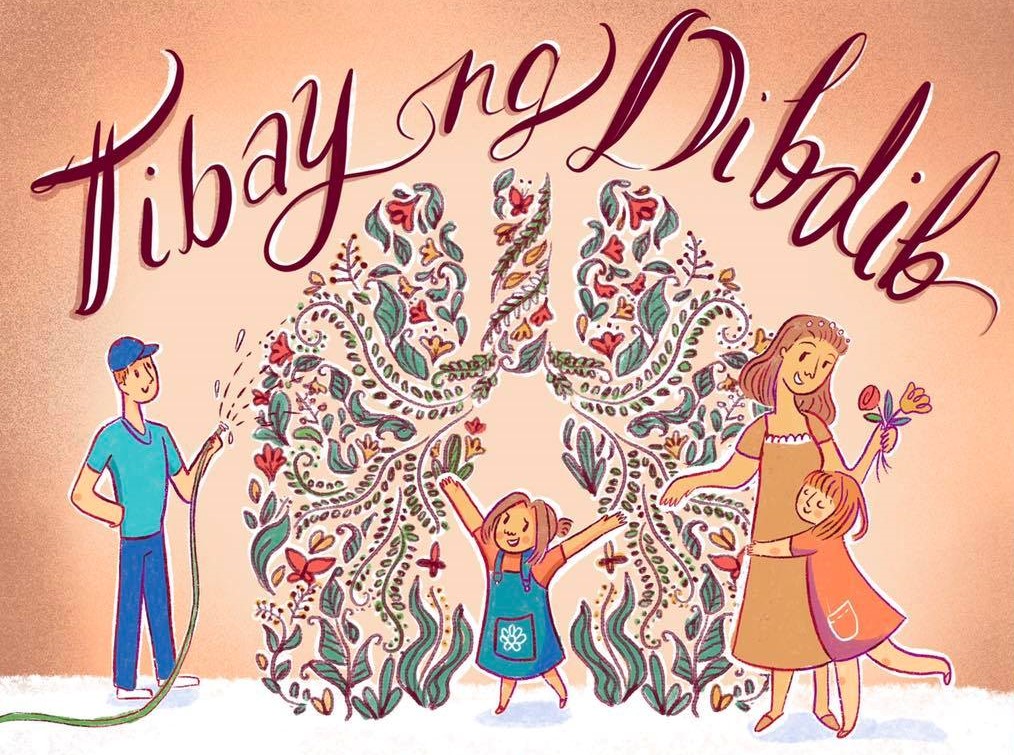 Last March, prior to the declaration of Enhanced Community Quarantine due to COVID-19, United States Agency for International Development (USAID) TB Platforms Project worked with RMMH in documenting the story on two sisters who survived TB at their very young ages – two and seven years old.
Dr. Caroline Bernardo, TB FAST Medical Coordinator of RMMH, said their story inspired the TB program staff to work harder and encourage other patients to adhere to treatment.
"This is the first time we have encountered siblings challenged by this killer disease. One of them was diagnosed with Drug Resistant TB and the younger one had Multidrug Resistant TB. If these young sisters survived the challenges of TB treatment, others can get cured as well. We tell that to our patients here. We always explain that the journey is not easy but we will be there for them too," she shared.
Bernardo stressed that the number of patients who finished treatment is always a work in progress among the medical team, the TB staff, the patient, the family and the community.
"It really takes a whole village to cure a TB patient and in the case of these sisters, we really worked doubly hard," she added.
For the World TB Day Commemoration last March 24, USAID's TB Platforms prepared the storybook and coloring book for kids which detail the challenges of the family in coping up with the treatment.
The book explains how the family found out that their first daughter's more than two weeks of cough and fever was because of TB. After several consultations and laboratory tests, they later found out that their elder daughter has TB as well.
Fortunately, TB medicines were provided for free in the government hospital. The family went to RMMH daily for six months for the first child and 9 months for the other one to complete the required treatment.