CLARK FREEPORT – "I'm proud of you," President Rodrigo Roa Dutete told owner of Susies Cuisine when he made a brief stop at the stall of Susies Cuisine, the most popular maker of best Pampango kakanin or native delicacies made from glutinous rice (malagkit) including mochi, suman, sapin-sapin, rice cake, and many more.
Duterte apparently delighted with wide array of delectable desserts in front of him, told Jesusa Ayson Yabut, owner of Susies Cuisine, he is proud to see native foods being a Filipino.
"I'm a Filipino," Duterte added when he stopped at the fifth stall occupied by Susies Cuisine during the Kapampanga Food Festival held at the ASEAN Convention Center at Fontana Resort and Casino on Thursday (Dec 7).
Yabut, who seemed to be speechless, gladly expressed her thanks to the President.
The President, who stayed for several minutes at SC stall, did not mention any particular kakanin he love most but some of SC products displayed includes mochi, suman and tibok-tibok.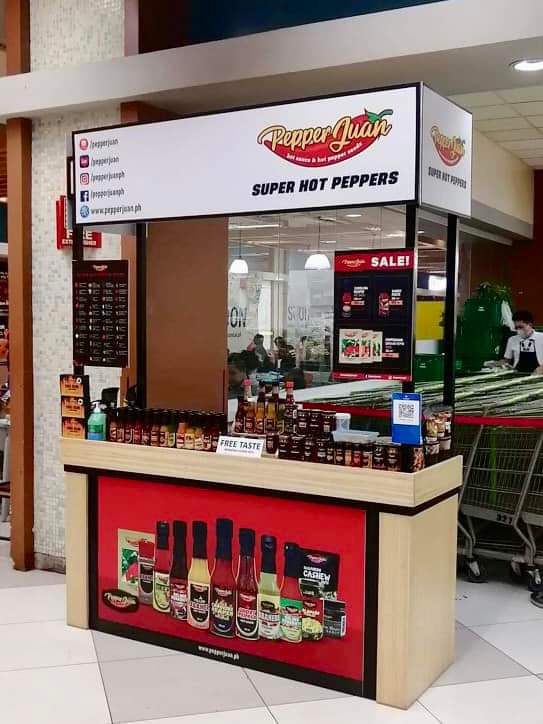 Susie's Cuisine was founded in 1972 by Ms. Anicia R. Ayson with its first branch at then famous Nepo Mart, Angeles City. Having a passion in cooking and preparing desserts for family members and friends, Anicia was encouraged by close peers to start making it as a livelihood.
This prodding eventually got Kapampangans to love her cooking. Her passion and commitment to serving delectable tasting desserts like the Tibok-tibok, Moche and Pancit Luglug has gone a long way thereby making it a "culinary institution" in the region. Susie's Cuisine is now known as "The Best in Pampango Kakanin." A legacy that was handed down with love.
Today, Susie's Cuisine is now being managed by her eldest daughter, Jesusa Ayson Yabut, who together with her husband Glenn collaborated ideas, time, effort and so much patience in improving the valuable legacy and heirloom handed down to them.
In his message, the President said that it will be a travesty of justice if he does not pay his respect to the rich and cultural heritage of the Pampangueños.
"When I was in Davao, I have my closest friends, the Lisings. And they are Kapampangans. So whenever I get invited to their house, I feel very happy and excited because Kapampangan cuisine is really very delicious," Duterte recalled.
He also cited that Pampagueños have more varied menus and recipes compared to other tribes in the country, maybe because of the influences of many races like the Americans and Spaniards.
"Unlike those in the Visayas and Davao which have simpler cuisines, Pampangueños have the best in the Philippines because of the native talent and extreme expertise of Kapampangans when it comes to food," the President noted.
With this, he challenged the Kapampangans to show to the world what they have to offer – a world class hospitality, sumptuous food and unique heritage.
This, the President said, is one way of spurring economic growth and fostering unity and solidarity in Pampanga and the rest of Central Luzon.
Nineteen municipalities and two cities from Pampanga showcased their best "lutong barrio" specialties during the Kapampangan Food Festival.
The grand food festival aims to showcase the province's native and authentic delicacies as well as promote Kapampangan culinary heritage.
It is part of the week-long celebration of the 446th Aldo Ning Kapampangan (Pampanga Day), which kicked off Wednesday, December 6.
Kapampangan Food Festival featured culinary offerings from well-acclaimed Kapampangan chefs including Sau Del Rosario, Claude Tayag, Howard Dizon, Lourdes Castro, Judy Uson, and Chloe Ann Caugiran.
Moreover, exhibitors namely Susie's Cuisine, Carreon's Delicacy, Delyn's Delicacy, My Lola Nor's, and Taldawa Kambingan were likewise present.