Public Works and Highways Secretary Mark A. Villar announced the Estrella-Pantaleon Bridge Project has already entered wrap-up stage with the substructure and superstructure already completed.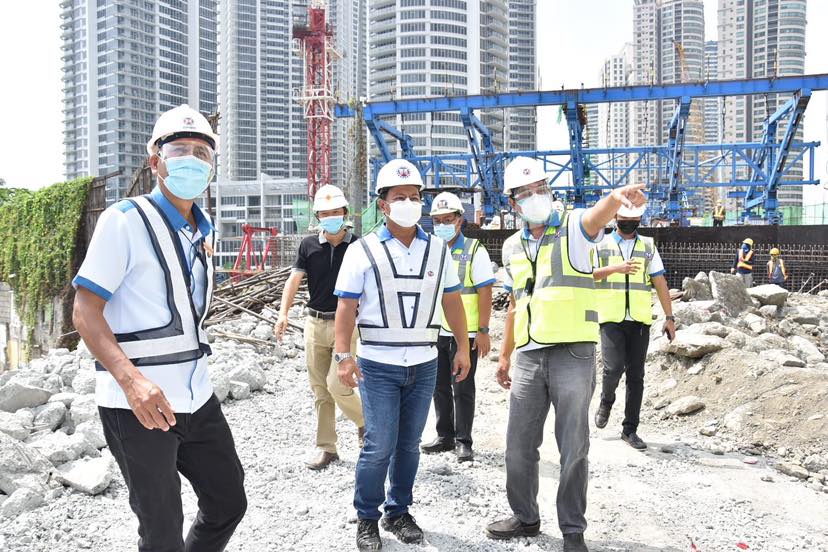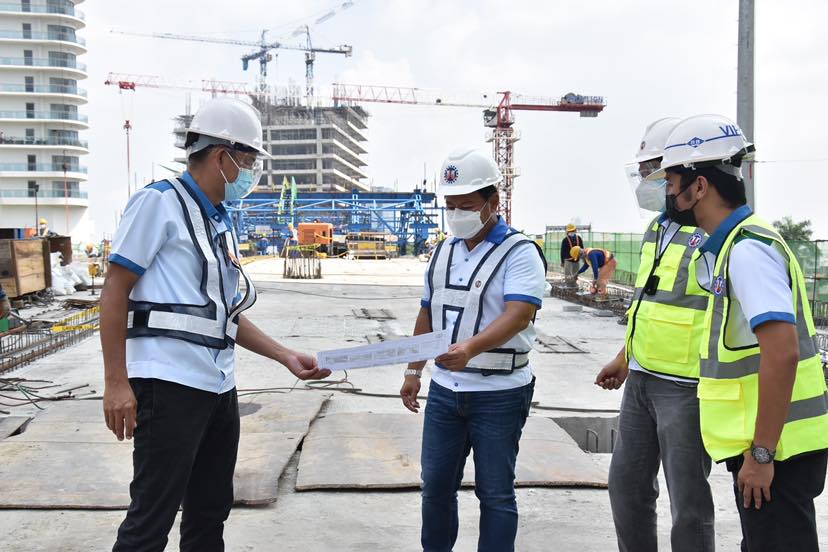 Even with the challenges brought about by the pandemic, the project to date is 88 percent complete and we now wrapping up the construction of the expanded Estrella-Pantaleon Bridge also known as the Rockwell Bridge, said Secretary Villar.
In his report to Secretary Villar, Undersecretary for Unified Project Management Office (UPMO) Operationa Emil K. Sadain reported that in keeping with the 2021 target completion, the final concrete pouring of bridge deck slab was held on Friday, April 23, 2021.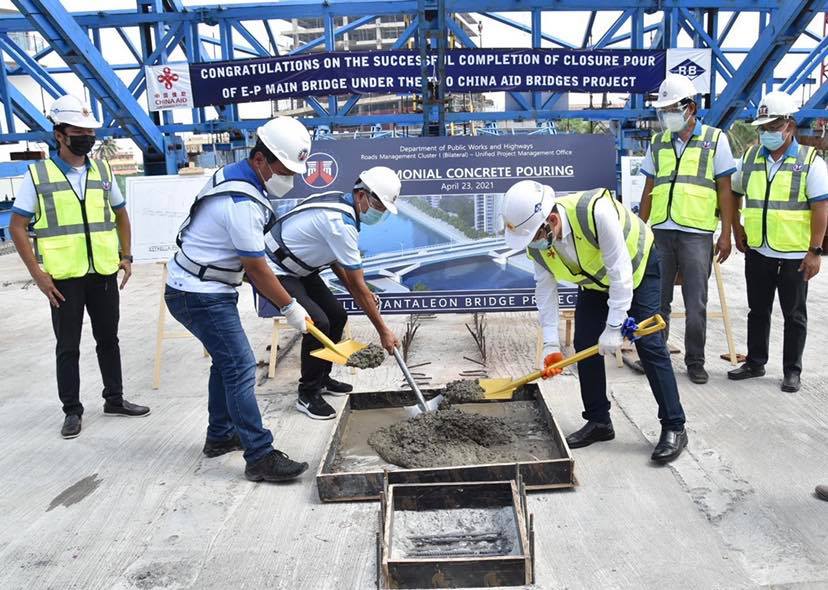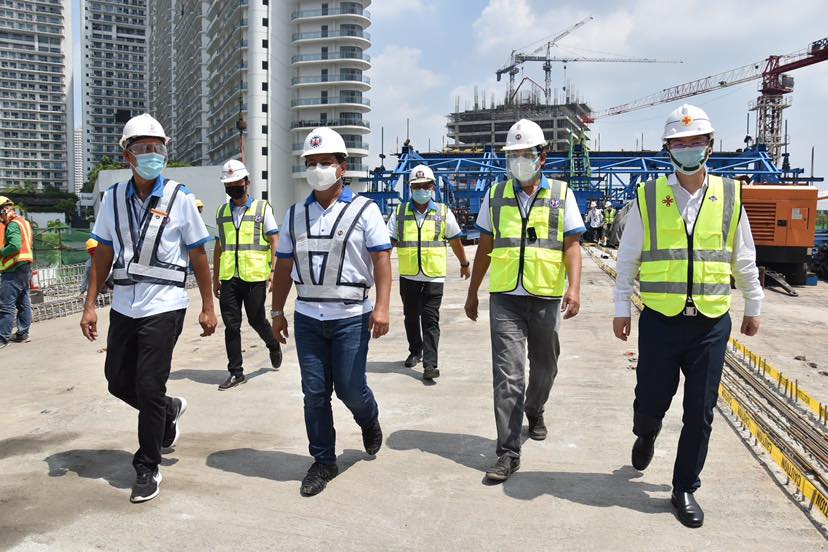 The milestone completion of closure pour was witnessed by Undersecretary Sadain together with DPWH-UPMO Roads Management Cluster 1 (Bilateral) Project Managers Benjamin Bautista and Melchor Kabiling.
An important connectivity projects across Pasig River and intended to decongest EDSA traffic, the old two (2)-way two (2) lane steel truss bridge was replaced with a prestressed concrete rigid frame bridge (with V-shape piers) having a four (4)-lane concrete deck slab 506.46 lineal meters in length.
Once open to motorists, the widened Estrella-Pantaleon Bridge will be able to accommodate around 50,000 vehicles per day.
The bridge project connecting Estrella Street in Makati City and Barangka Drive in Mandaluyong City is one (1) of the two (2) grant bridges from the People's Republic China being implemented by DPWH-UPMO Roads Management Cluster 1.
The other bridge funded by China grant and also in advanced stage completion is the Binondo-Intramuros Bridge in Manila.