For the fifth time, various women's organization in the City of San Fernando united in promoting Health and Wellness through a Zumba Fest.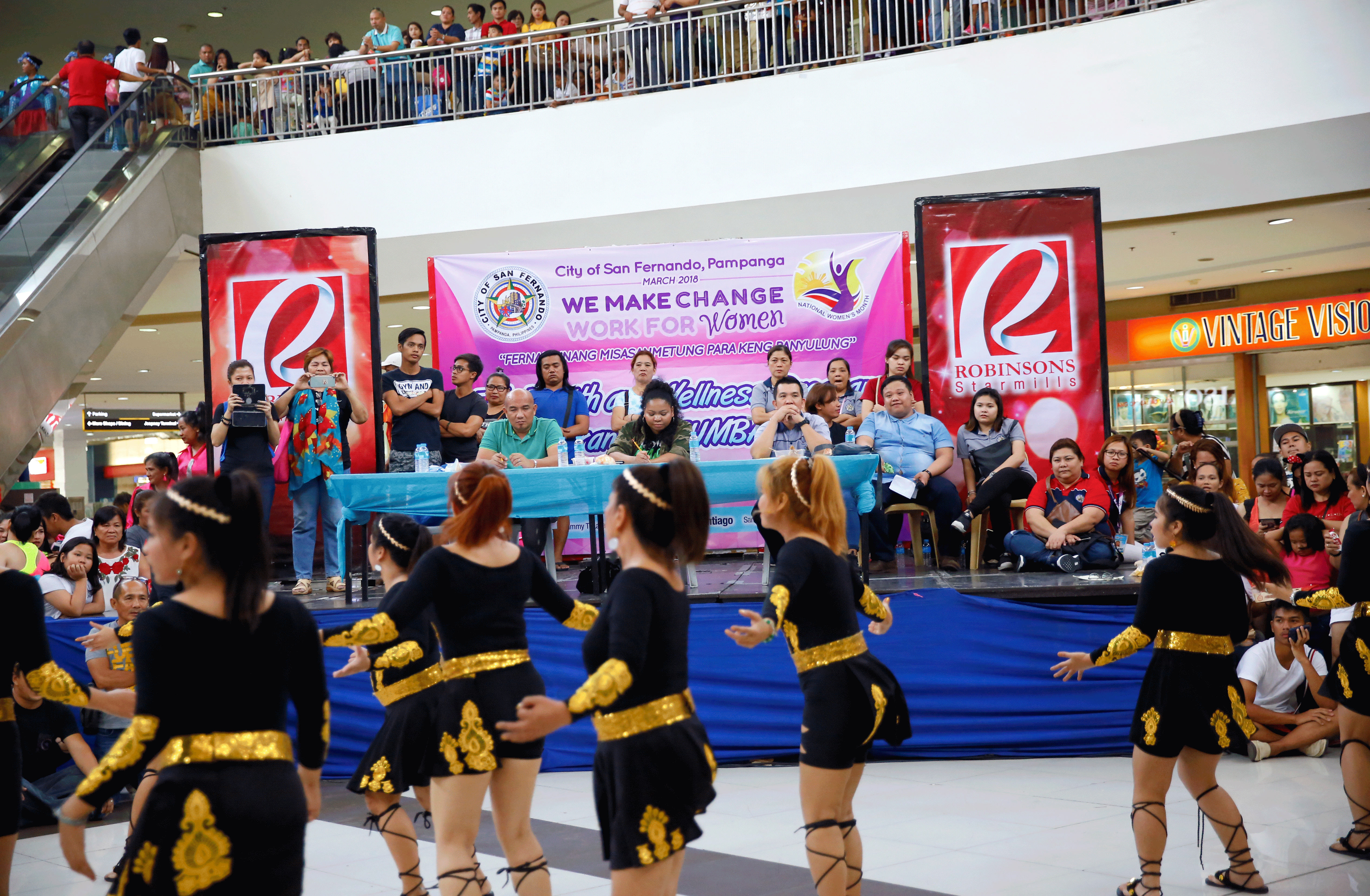 17 groups showcased their dancing skills but only five of them outshined. The winning teams are Champion: Brgy. Sta. Teresita (P25,000 cash), 1st Runner-up: Northville (P20,000 cash), 2nd Runner-up: Brgy. Dolores (P15,000 cash), 3rd Runner-up: Brgy. Dela Paz Norte (P10,000 cash) and 4th Runner-up: Brgy. Calulut (P5,000 cash).
The activity is held in line with the city's celebration of Women's Month.