The City Government of San Fernando, headed by Mayor Edwin "EdSa" Santiago and Vice Mayor Jimmy Lazatin, on Monday recognized Fernandinos who received awards in the field of sports.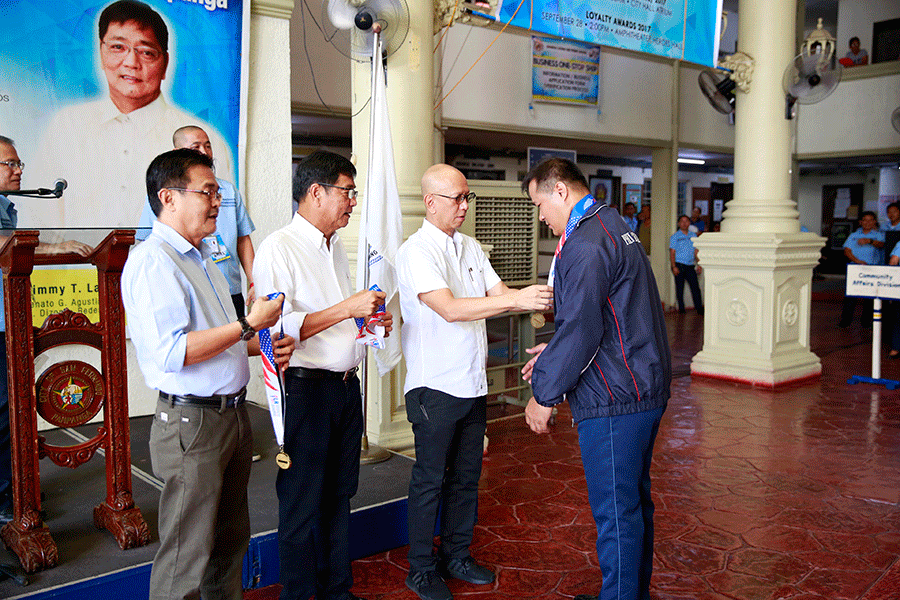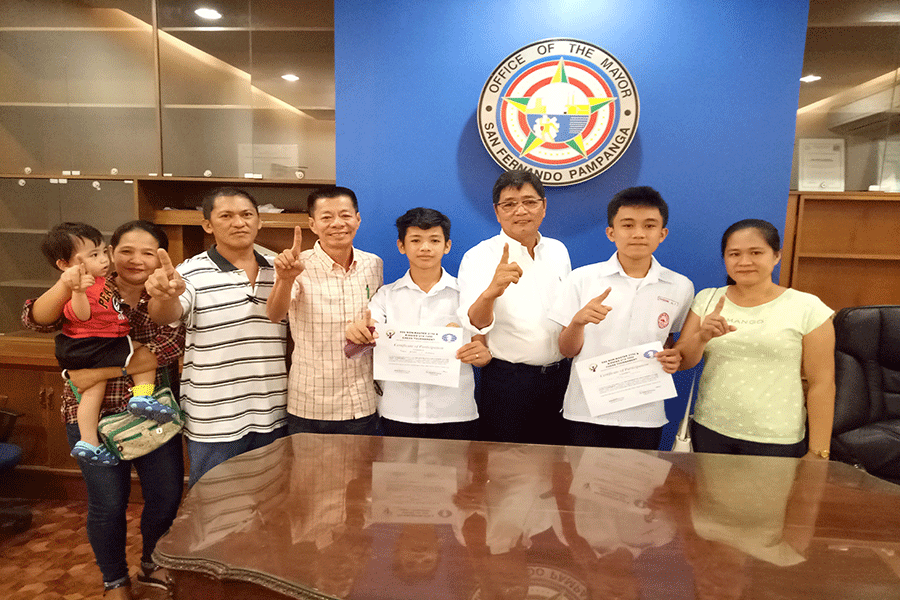 Allen Joshua Zambrano and Vince Albert Arellano were awarded for actively participating in the SSS Non-Master 2150 & Kiddies U14 1950 Chess Tournament held July 22 in Quezon City.
Zambrano was also the Top Kid Champion of the concluded 60th anniversary SSS Non-Master Chess Championship and is set to participate in the upcoming 53rd Annual American Open Chess Championship to be held in California, USA in November.
Meanwhile, SP02 Dauphin Punzalan received 3 medals for Taekwondo Poomsae (form) and Kroyugi (Sparring) Event during the 2017 World Police and Fire Games held in Los Angeles, California from August 7 to 16.