FLORIDABLANCA, PAMPANGA – The Sangguniang Bayan (SB) here urged Mayor Darwin Manalansan to revoke the Environmental Compliance Certificate (ECC) of the Evergreen Bioscience Technology Inc through an approved resolution.
This was gleaned during the SB session on Wednesday attended by Engineer Arthur Punsalan, head of Provincial Government Environment and Natural Resources Office (PGENRO) and hundreds of affected residents.
Punsalan recommended that the local chief executive should issue  cease and desist order to the operation of Evergreen pig farm.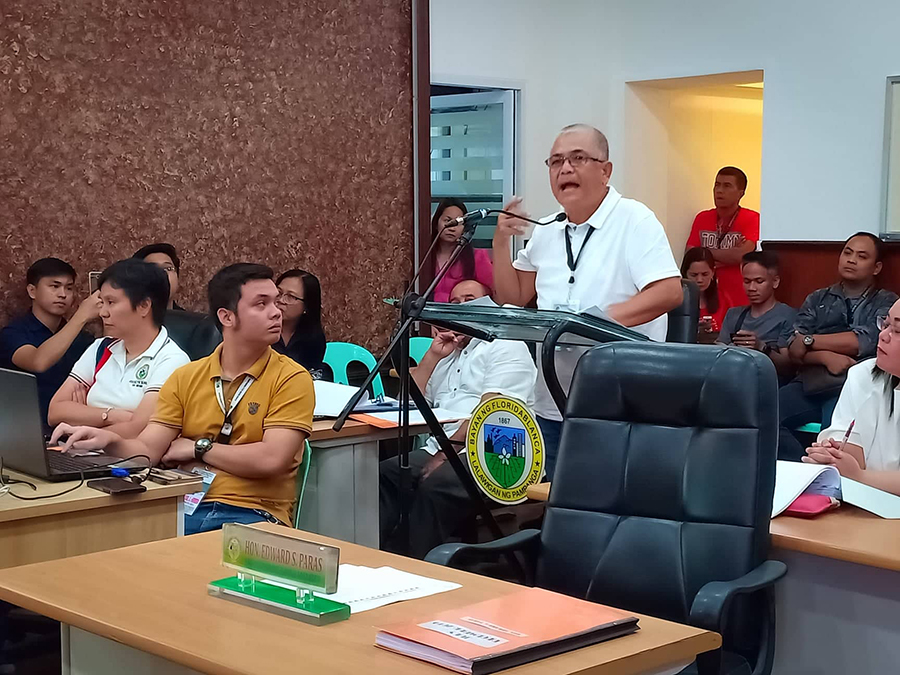 The pig farm is said to have been producing unpleasant and strong stench that poses harmful effects to the health, not only of the people in Brgy. Gutad, but also of the residents from the neighbouring barangays like Anon, Bodega, Dampe and Sto. Rosario.
Punsalan disclosed that the farm was also found to have violated some of the terms and conditions of the ECC issued by the DENR and it failed to secure and comply with the necessary local permits such as Barangay Clearance, Sanitary Permit and Mayor's Permit.
"Evergreen does not appear to implement proper housekeeping practices, thus the obnoxious odor that can be smelled even from vicinities adjacent to the farm," said Punsalan, further emphasizing that this is a clear evidence that the farm violated its ECC.
Engr. Punsalan also added that the farm caters a total of 8,000 heads that is way more than the required heads stated on its ECC, which is 2,400 only.
As a result, the PG-ENRO recommended the immediate closure of the piggery and revocation or cancellation of its ECC pursuant to the section 16 of the Local Government Code that orders LGU to promote the general welfare of its inhabitants
"Evergreen has been invited last March 25, 2019 to a technical conference at the DENR-EMB regarding the complaints of foul odor by the community, particularly from Brgys. Gutad, Anon, and Bodega," the LGU representatives reported. However, the farm did not attend nor cooperated with the local government in settling the said problems.
SB member Joe Rey Montemayor said, "The very reason why there is no sanitary clearance given or issued to Evergreen, there is no mayor's permit issued to Evergreen, there is no barangay clearance to Evergreen. From the very start, the Evergreen is operating illegally."
Meanwhile, during the regular session, residents from the affected barangays flocked outside the municipal hall to scream their support to the stoppage of Evergreen's detrimental operation. — Ericson Guiao / PIO Pampanga