THE JOINT Foreign Chambers of Commerce of the Philippines has expressed support to develop the Clark International Airport as alternative to the congested Ninoy Aquino International Airport (NAIA).
The Clark International Airport Corporation said its airport development plans are aligned with the joint foreign chambers' advocacy on infrastructure dubbed "The Arangkada Philippines Project" in a bid to increase investment and employment in the Philippines.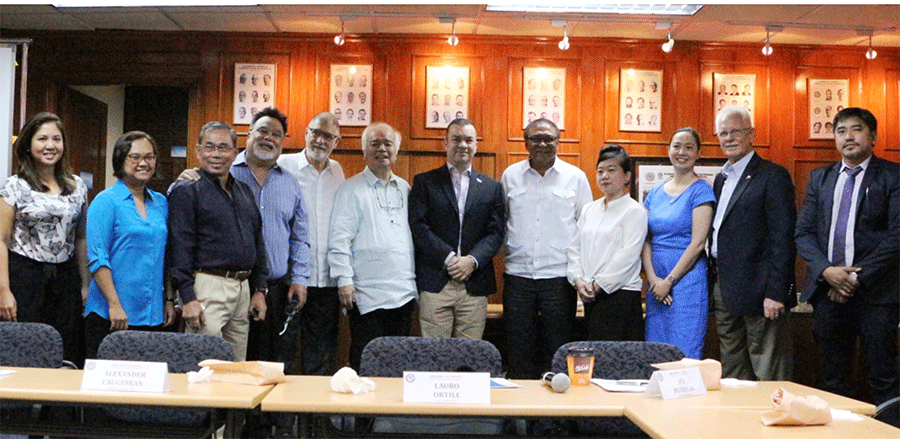 "The geography of (Metro) Manila just doesn't support (NAIA) where it is, and is not long-term viable," Ebb Hinchliffe, Executive Director of the American Chamber of Commerce, said.
In 2016, Arangkada Philippines called for a new Clark airport terminal, to incentivize low-cost carriers to develop hubs at Clark, to exploit airport infrastructure and road networks, and to create new commercial and residential hubs at Clark to decongest Metro Manila.
Earlier, AmCham senior adviser John Forbes said the new airport terminal in Clark should be built in the next two years, with a non-stop fast train connecting service similar to that in Kuala Lumpur, Hong Kong and Tokyo to elevate traffic congestion.
"Clark should be the proper alternative and the idea of decongesting (Metro) Manila should be moving the industries and the government offices either north or south of the metropolis," Benjamin Solis, Chief Executive Officer of South East Asian International (SEAIR), said.
The present NAIA grows at an average of two million passengers a year for the last seven years, the aviation executive added.
CRK serviced 950,732 passengers in 2016. This year, CRK is projecting to service approximately 1.5 Million passengers by end of 2017.
CRK at present has 138 weekly international flights and 94 weekly domestic flights.
These will be increased more this year with the expansion of operations of domestic carriers in Clark specifically PAL, Cebu Pacific Air, Air Asia, Wakay Air, and SEAIR Philippines. Negotiations are also on-going for international carriers to start operations at Clark airport by mid-2017.
"Clark will become cemented as the logical choice. Hopefully we'll get over the point where there's a terminal and there will be momentum," Jaime Faustino, Program Director of The Asia Foundation, said.
Among the priority projects of the national government's 'Build, Build, Build' program is a Manila-Clark airport express rail that is targeted for completion in 2021. This project is in addition to the Clark-Subic railway project that is planned for completion in 2020.