Undaunted by impending impositions of the so-called "America First" policy of the Trump Administration, a leading property developer at the Clark Freeport Zone remains bullish on the entry of more western companies.
Michael Russell, President of Global Gateway Development Corp. (GGDC), said they remain unperturbed on investment potentials of the Freeport particularly the Global Gateway Clark, a 177-hectare business center inside the former US airbase. The site has been formerly known as Global Gateways Logistics City.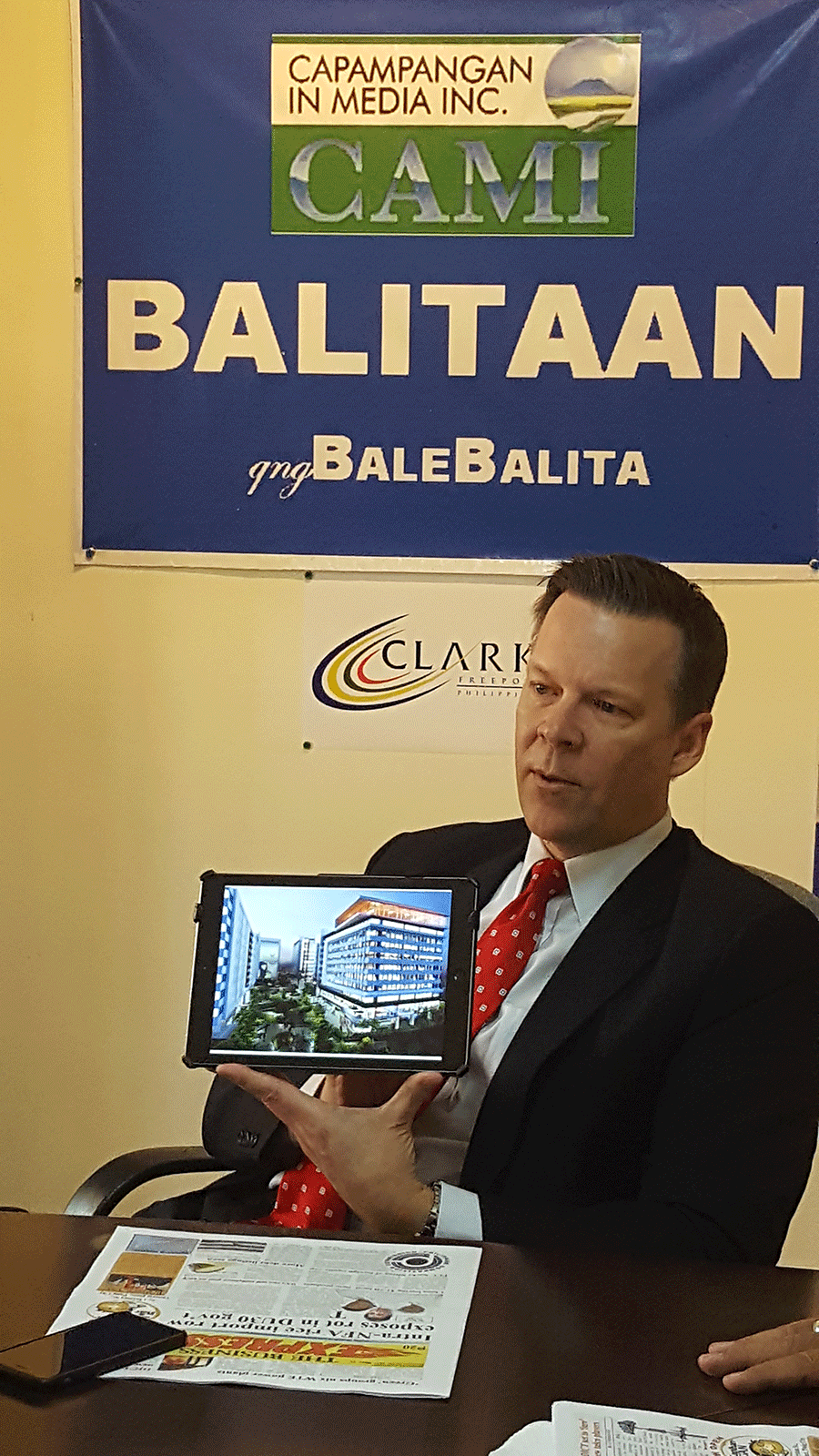 Russel made the statement at Balitaan, a news conference by the Capampangan in Media, Inc. and the Clark Development Corporation at Clark's Media Center.
He cited in particular the robust sales for GGC's One West and Two West buildings inside its Aeropark Campus where about 50 percent of its 57,000 square meters office and retail space have already been committed to future lease by prospective investors. The buildings are set for completion July this year.


He said the potential investors may come from contact center or BPO industry which is outsourced mainly by western companies like the United States.
The "America First" policy of the Trump Administration has caused some apprehensions for developers of investment centers like Clark Freeport and its partner developers as it targets to bring American investment projects located in other parts of the globe back to continental US.
GGC is being primed to become an ultra modern city in Central Luzon and is considered the country's next world-class economic hub outside Metro Manila once completed.
Being referred to as the Bonifacio Global City of the north, GGC is now the top priority location for some of the biggest local and international companies scrambling for prime spots in a fully master-planned property.
Russell said that GGC is the solution to some of Metro Manila's economic problems like over population, traffic and airport congestion.
GGC is completely livable, disaster-ready and designed to accommodate multinational corporations like airline companies, business process outsourcing (BPO) firms, healthcare industries and transportation facilities essential to a modern day city.
One of the earliest locators in GGC is the Medical City Hospital, bringing the best of the country's healthcare services to Central Luzon.
Close by is the new three-hectare campus of the University of the Philippines in Clark which will accommodate more scholars.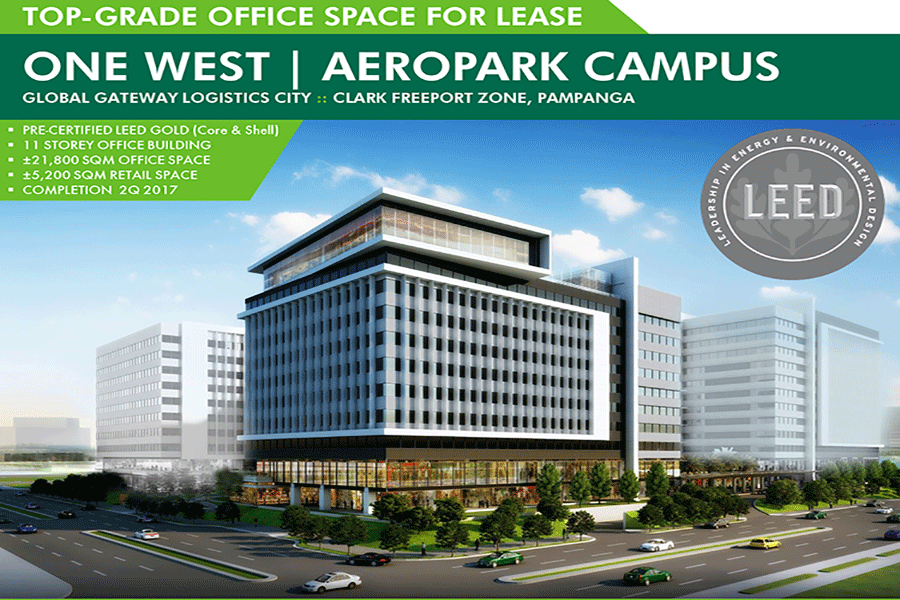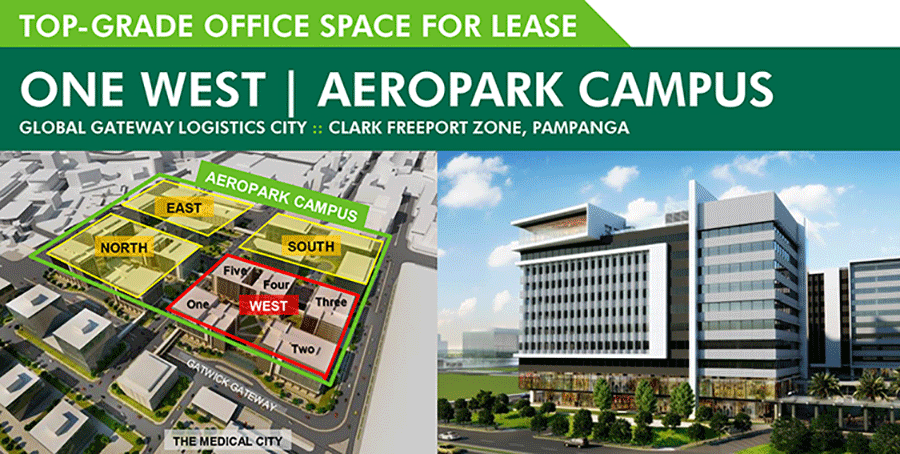 Clark, just a one-hour drive from Metro Manila through the North Luzon Expressway, boasts of world-class infrastructure such as an international airport. Philippine Airlines, the country's flagship carrier, has started to expand its operation in Clark International Airport by to flying passengers to local, and ultimately international, destinations.
Airport authorities said that with less traffic, comfort and better flying experience, passengers from Northern and Central Luzon including Metro Manila will now have a better alternative.
An estimated 24 million Filipinos from Zambales, Pampanga, Bulacan and other neighboring cities and provinces stand to benefit from the additional flights.
Direct flights to Davao, Puerto Princesa, Busuanga in Palawan and some Southeast Asian destinations are already in place.
GGC sits at the crossroads of North Luzon Expressway and Subic Clark Tarlac Expressway and only 30 minutes away from the newly expanded Subic Bay deep-water port and is directly adjacent to Clark International Airport.
Once completed, the City will be divided into four zones: Aeropark, Business Park, Town Center and Logistics Park.
Russell said the Logistic Park is master planned to house several warehousing and distribution facilities. Businesses doing light manufacturing, according to Russell, can also operate out of this zone with ease.
The Business Park is where prime space will be located, along with complimentary retail, pocket parks and residential space supporting a true live, work play environment. The Aeropark will be home to research and development, modeling and simulation as well as IT center, BPO Campuses and educational facilities. The Town Center will host several retail establishments.
Russell said the future of the Philippine economy is just outside Metro Manila where space and the people are available to lead the next wave of growth.
"In the next few years, international businesses and workers will be catering to even larger markets and will require proportionally larger, more efficient and better connected environments to keep up with the country's growing economy," said Russell.