Pampanga flavors have travelled all the way to General Santos City as Fernandino chef Vince Garcia brings his version of Sisig using the famed King Tuna at the grander Tuna Festival 2019.
The Kapampangan celebrity chef with his creative team, TheShots Studios, and Unox, his official cooking systems partner, was invited at the Tuna Culinary Exhange, one of the main events of the annual festival.
The culinary demo has gathered some 300 spectators who were thrilled to taste Garcia's famous Tuna Watermelon and Pomelo Ceviche, Tuna Au Gratin and Tuna Sisig, cooked the kabalen way.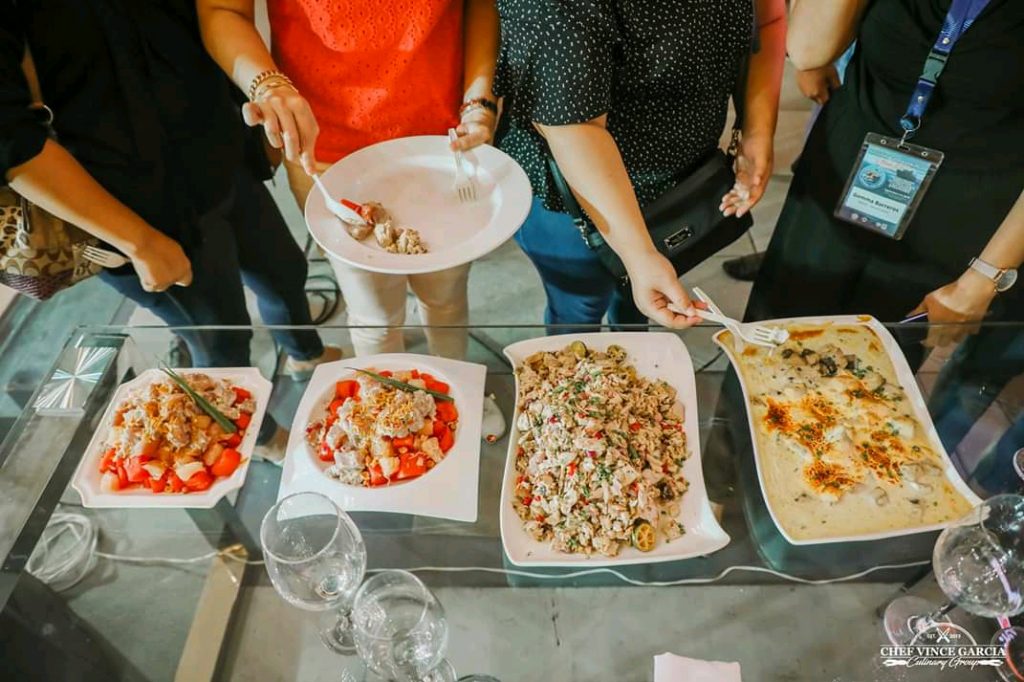 "We woke up as early as 5a.m. to see how GenSan's freshest Tuna are meticulously handpicked and transported to sea ports. It was a great experience to carry a 30kg King Tuna which I used at the culinary event," Garcia told iOrbitNews Online.
"I personally extend my gratitude to the people of General Santos for having me as guest chef for this event. See you on the 22nd Tuna Festival," Garcia added.
The four-day GenSan tour is part of the tourism and economic exchange between the cities of San Fernando, Angeles and Mabalacat.
Delegates from Pampanga Chamber of Commerce, Metro Angeles Chamber of Commerce, CILA, GCVB, SCAD, ATTAP, PATS, BOSZTAA and HARP vowed support to the trade and tourism partnership between General Santos and cities of Pampanga.