The month of May marks the annual celebration of Philippines—Australia Friend-ship Day throughout the nation. To celebrate continued strong ties between countries, the Blacktown Ponds Lions Club of New South Wales, Australia and the Angeles City Clark Balibago Lions Club of Pampanga, Philippines launched the 1st Philippines-Australia Joint Lions Mission.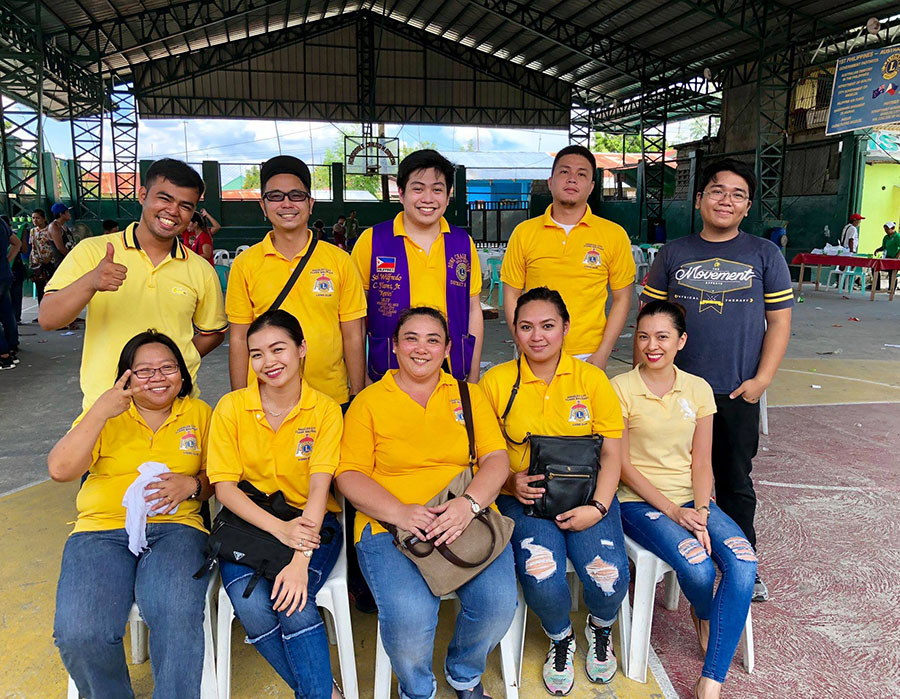 Members of the Angeles City Clark Balibago LC led by Pres. Sol Flores Jr. (standing, center) pose for a photo during the activity.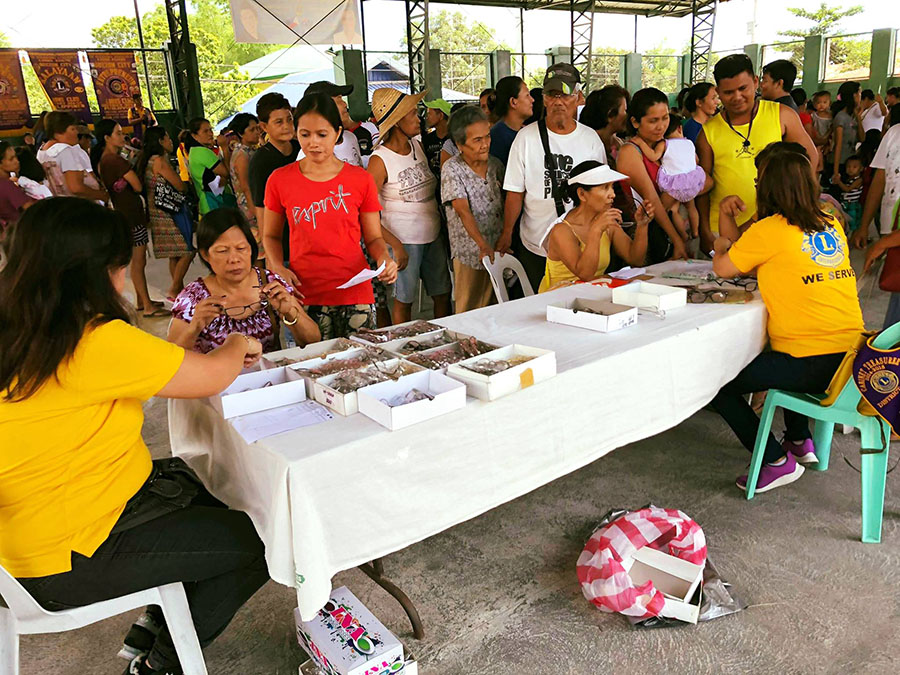 Residents of Barangay Anunas, Angeles City queue at the Optical Station manned by Lions for screening to be given reading eyeglasses.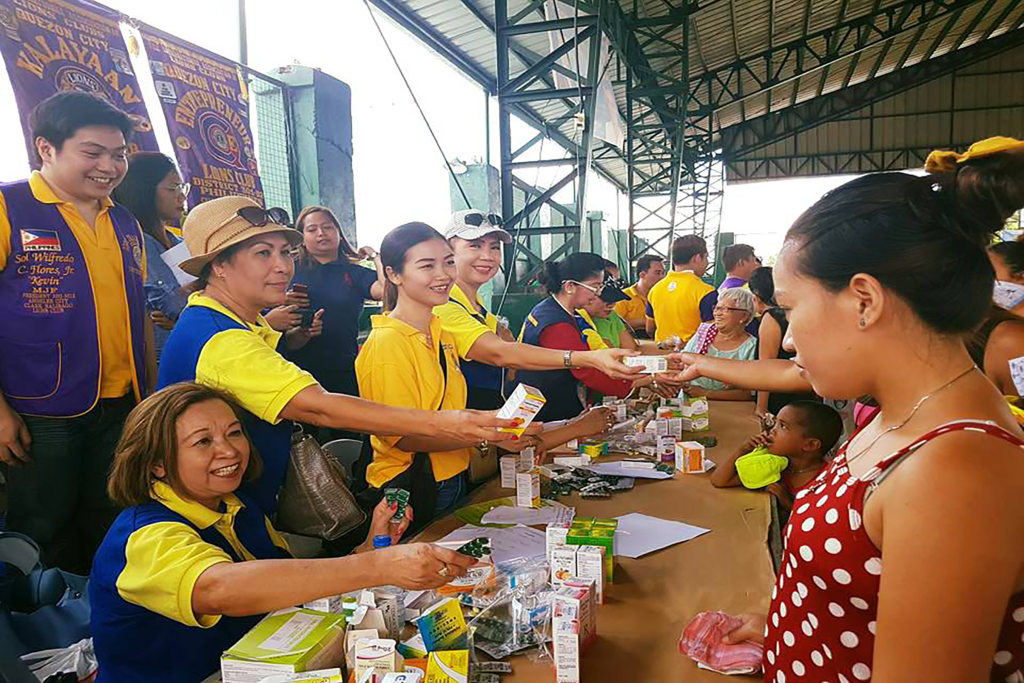 Aussie and Filipino Lions run the Pharmacy Station dis-pensing prescription and maintenance medicine as well as vitamins to indigent beneficiaries.
Last May 12, the two Lions clubs led the activity in Barangay Anunas, Angeles City. It was a full-service mission with 1,200 indigents benefitting from various stations catering to urgent community needs. Services provided were Medical (doctor check-ups), Dental (tooth extractions), Optical (reading glasses distribution), mass Circumci-sion, Osteoporosis bone density screening, and Pharmacy (prescription and mainte-nance medicine dispensary). School supplies, children's clothes, and adult slippers were likewise distributed on—site; hearty snacks were also given out during the activity.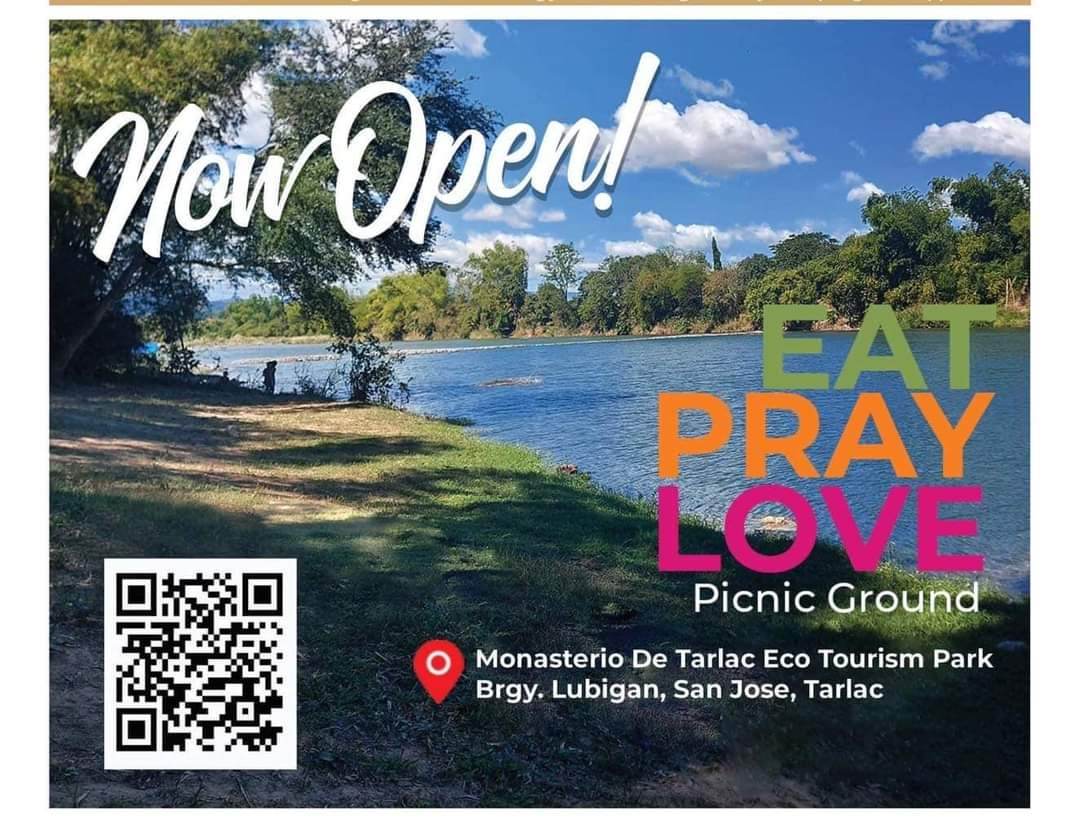 "This undertaking is a milestone in Philippines—Australia relations. We are work-ing together across borders for a common goal — to serve our underprivileged and less-fortunate," said Sol Flores Jr., President of the co—lead Angeles City Clark Baliba-go LC.
Lions from Australia and the Philippines convened in the Anunas Covered Court to render the service activity, with renowned singer of APO Hiking Society Jim Paredes among them.
"Our Lions club is overjoyed to help deliver this first project here in Angeles City and already look forward to future joint missions with our counterpart," said Rissa McInnes, head of the delegation from the co—lead Blacktown Ponds LC.
Volunteers for the project came from various government partners, foremost the Department of Health, City Government of Angeles, Sangguniang Barangay of Anunas, and PAGCOR Casino Filipino Angeles. The affair was likewise made more fruitful with the help of partner organizations such as SOUL Group, Inc., Soroptimist International of Angeles City, and the Angeles City Medical Society.
The PHL-AUS Joint Lions Mission is a club-to-club initiative of the Blacktown Ponds Lions Club, Inc. and the Angeles City Clark Balibago Lions Club to jointly render high-impact community projects annually. It is a concerted effort to ensure serving re-mains efficient and coordinated. We Serve. For more information, visit the club page at http://fb.me/accblc