BULACAN — A security guard posing as police operative was arrested on Monday by a real policeman of Manila Police District on board a passenger bus bound for this province.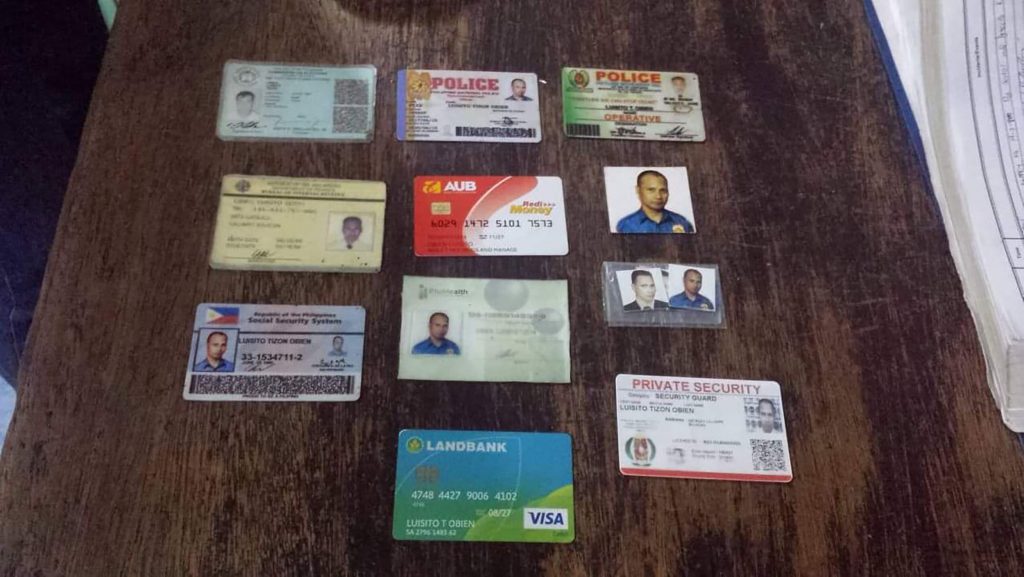 In a phone interview with this reporter, Police Senior Master Sergeant Menandro Eugenio said a bus conductor approached him and showed him the fake police identification card being used by the suspect identified as Luisito T. Obien, 51, married, and a resident of Calumpit, Bulacan.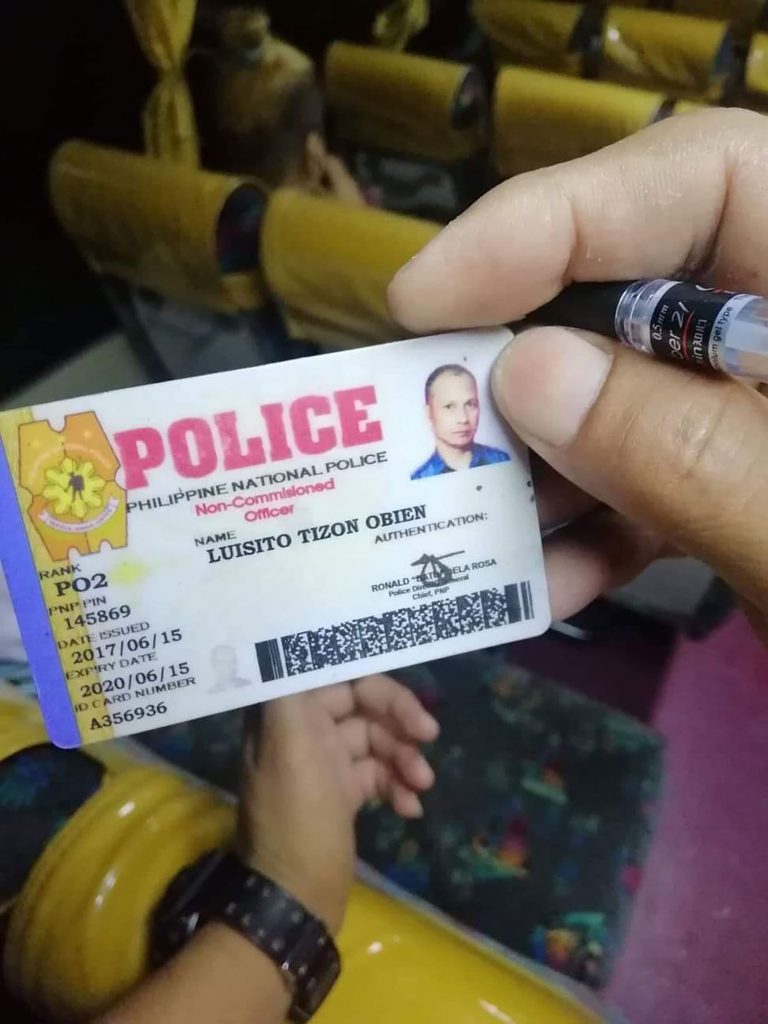 "Regular passenger daw ito sabi ng complainant na konduktor, nagtaka siya at nagduda dahil magkaiba daw ang ID ko at ID nitong suspek," Eugenio narrated.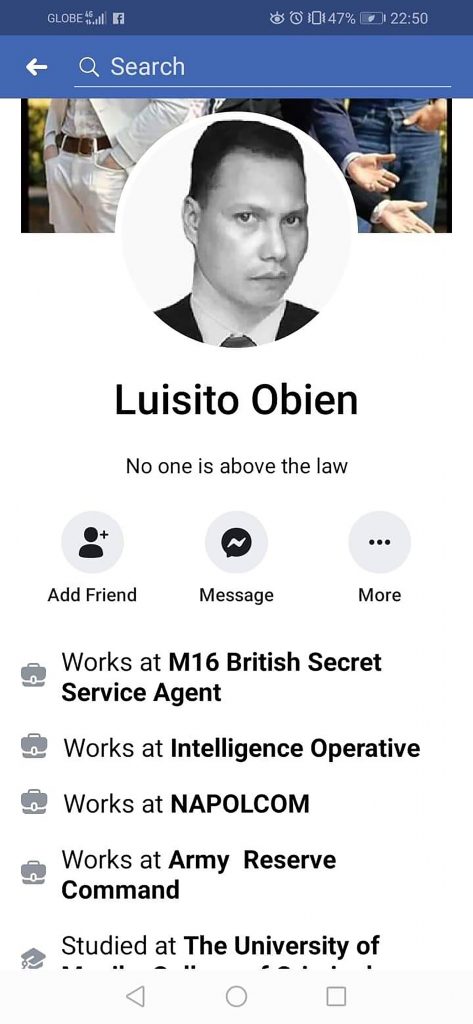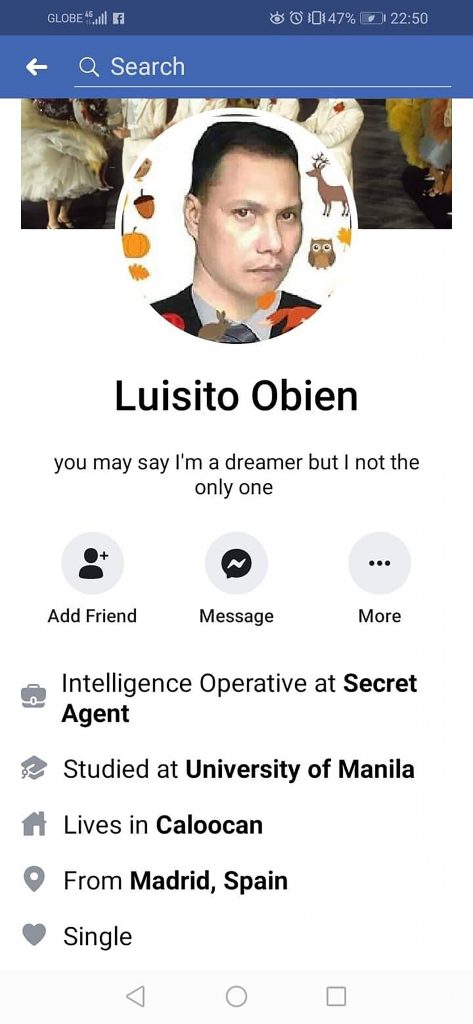 The complainant was identified as Rolly Santos, bus conductor of Baliwag Transit, and a resident of Barangay Sto. Rosario, Hagonoy, Bulacan.
PSSMS Eugenio is a police operative of Manila Police District assigned at Ermita MPD Station. 
When asked why the suspect represents himself as a cop, he said he just want a free bus ride every time he commutes on a public transport vehicle.
Confiscated from the suspect were several fake police identifications cards, ATM card and other legal IDs.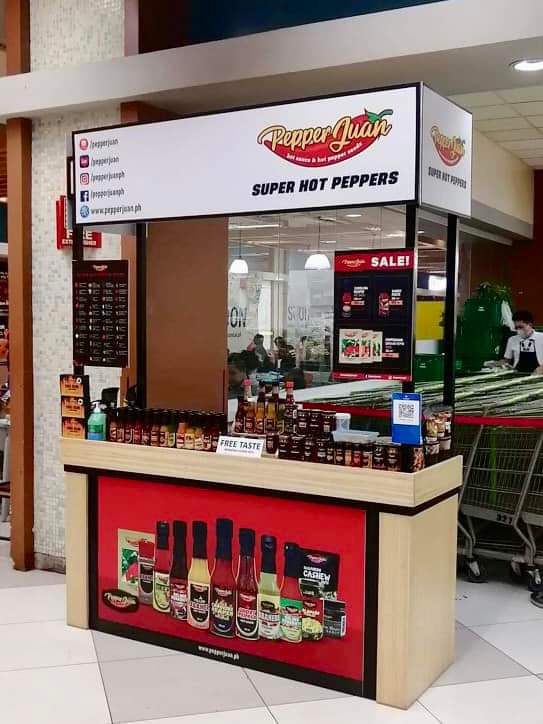 The arrested suspect also has various Facebook accounts posing as secret agent, intelligence operative, MI6 British Secret Service Agent, working at NAPOLCOM and Army Reserve Command, etc.
Eugenio brought Obien to Hagonoy Municipal Police Office for proper documentation and disposition.
A case of Usurpation of Authority and Falsification of Documents are being prepared against the suspect.