NLEX Corporation is now implementing major road projects and improvements worth P7.7 billion to help alleviate traffic congestion in Metro Manila and key areas of the NLEX-SCTEX network.
"A number of projects are simultaneously being implemented in our expressway network in order to ease traffic and prioritize the safety and convenience of our motorists," said NLEX Corporation President and General Manager J. Luigi L. Bautista.
The projects under construction include new interchanges, new bridges, and new expressway lanes.
The construction of the 2.6-kilometer NLEX Harbor Link Segment 10 C3-R10 Section, which stretches from C3 Road, Caloocan City to Radial Road 10, Navotas City, is gaining headway as overall progress has now reached 33 percent.
Targeted for completion by December this year, the C3-R10 Section will connect to the recently opened 5.65-kilometer NLEX Harbor Link Segment 10 that passes through Karuhatan, Valenzuela City, Governor Pascual Avenue in Malabon City, and the new Caloocan Interchange in 5th Avenue/C3 Road, Caloocan City. It is designed to provide direct access between the port area and the northern and central provinces of Luzon via NLEX. When completed, the project will alleviate vehicular traffic in Manila, Caloocan, Valenzuela and other congested parts of northern Metro Manila.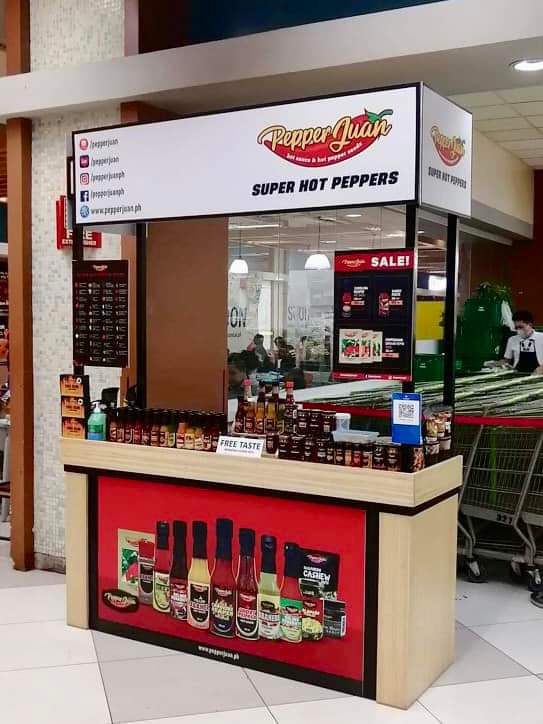 The tollway company is also undertaking the capacity expansion of Subic Freeport Expressway (SFEX) as it builds two additional expressway lanes, two new bridges at Jadjad and Argonaut, and a tunnel to serve the growing number of vehicles traveling to and from the Subic Bay Freeport. In addition, expressway-standard LED lights will be installed on the 8-kilometer road to guide motorists driving at night.
Current construction activities in the area involve road raising and flood control works along the Maritan Highway-Rizal Highway-Tipo junction.
According to Bautista, the SFEX Capacity Expansion Project will facilitate trade and commerce in Subic as well as enhance the travel experience of motorists.
While the works for SFEX have just started, the improvements being made in the Bulacan part of NLEX are also significantly progressing. These projects, which are being implemented by the Department of Public Works and Highways (DPWH) and NLEX, will provide efficient routes for transportation and help develop communities and businesses in Bulacan. The DPWH acquires the rights-of-way and assumes other construction costs for these projects.
"The DPWH continuously supports road network expansion along NLEX to facilitate ease of travel, encourage economic growth, and improve public services," affirmed DPWH Region 3 Director Roseller Tolentino.
The 600-meter NLEX Balagtas northbound entry is almost complete and will be opened to motorists within this month. This new artery will provide direct access to motorists coming from Balagtas Interchange going to NLEX northbound. At present, motorists headed for the north from Balagtas or Plaridel Bypass have to pass through local roads and enter NLEX northbound via Sta. Rita in Guiguinto, Bulacan.
Aside from this project, the construction of a new Tambubong Interchange is progressing well, towards enhancing the Bulacan road network and helping lessen the often-heavy traffic situation at the Bocaue Interchange. Toll plazas at the southbound entry and northbound entry lanes will be constructed at Brgy. Tambubong to serve as alternate routes for motorists bound for Pandi, Bulacan and nearby towns.
Also the first phase of DPWH's Ciudad de Victoria Interchange near Philippine Arena in Bocaue, Bulacan has reached its halfway completion milestone. The project involves the construction of two additional lanes along the existing Bocaue Municipal Road, a new 80-linear meter 2×2 lane bridge crossing the NLEX and the rehabilitation of the inner road of Philippine Arena for a total length of 1.93 kilometers. This road segment will begin near the Bocaue Municipal Hall and will extend to Sta. Maria, Bulacan, bypassing the heavily congested Governor F. Halili Avenue in Bocaue.
The DPWH is likewise constructing an additional bridge at Bocaue Interchange to increase its capacity to two lanes per direction.
"With all these enhancements, we are hoping to raise the level of convenience and satisfaction of motorists traveling our expressways," Bautista said.
For his part, Representative Gavini "Apol" Pancho of Bulacan's second congressional district, who is instrumental in pushing for these road network improvements, noted that "these road projects will significantly contribute to the decongestion of our roads and will highly benefit the public, not only the Bulakeños, but also those traveling Central Luzon."