It is common for pet owners to assume that the diet that works for us humans also works for dogs such that feeding them with table food is enough to keep them fit and healthy. However, pet parents must always bear in mind that humans are omnivores and dogs are semi-carnivores. Therefore, both also have different nutritional requirements.
All dogs, big and small, deserve to eat high-quality dog food. Proper diet is an essential part of an optimal pet lifestyle, especially throughout every life stage of the dog.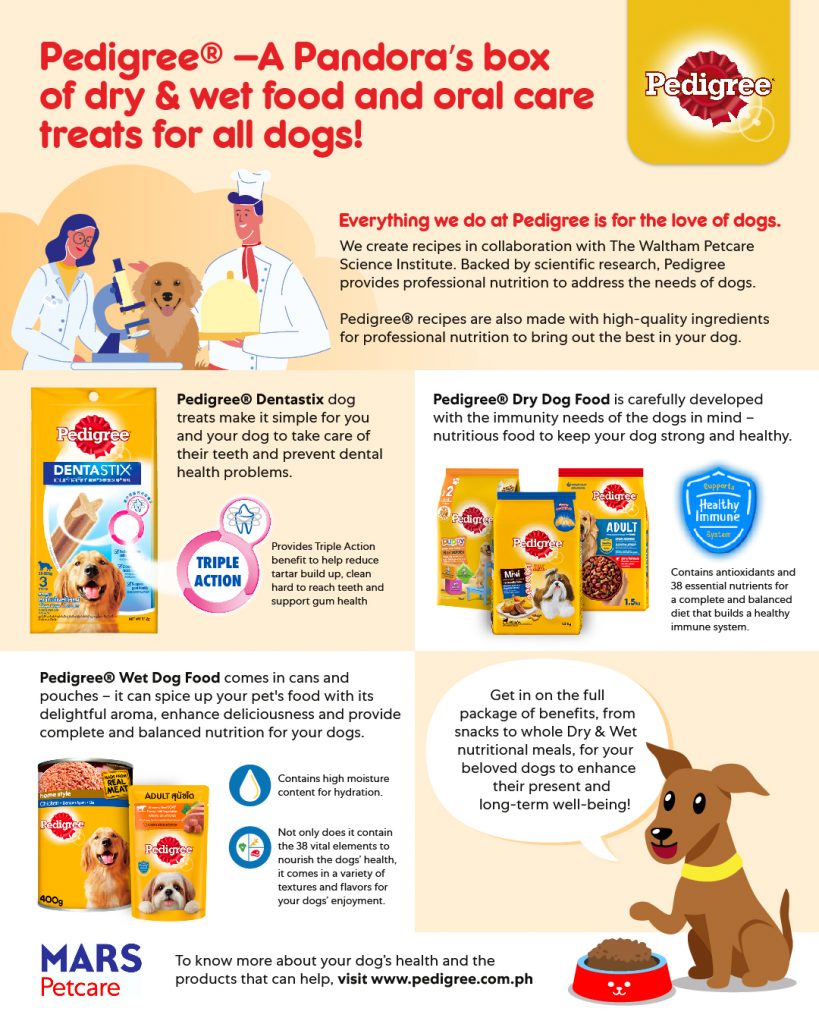 Our lifetime companion needs a recipe that is high-quality and backed up with scientific research that will give the right amount of nutrients, vitamins, and minerals to live a long, happy pet-life. 
With more than 40 years of expertise creating PEDIGREE® recipes, Pedigree has a variety of dog foods that will provide the proper amount of nutrients at every stage of life, regardless of life stage. There are available products on dental care, dry food, and wet food to help your dog's overall proper nutrition and bring the best in them!
For more information about Pedigree visit https://www.pedigree.com.ph/.