Members of the Philippine Foreign Post in the United States of America visited the City of San Fernando as part of their organization's trade mission on their 11th Ambassador tour held over the weekend.
The guests were welcomed by Mayor Edwin "Edsa" Santiago and the City Tourism Office headed by Ching Pangilinan.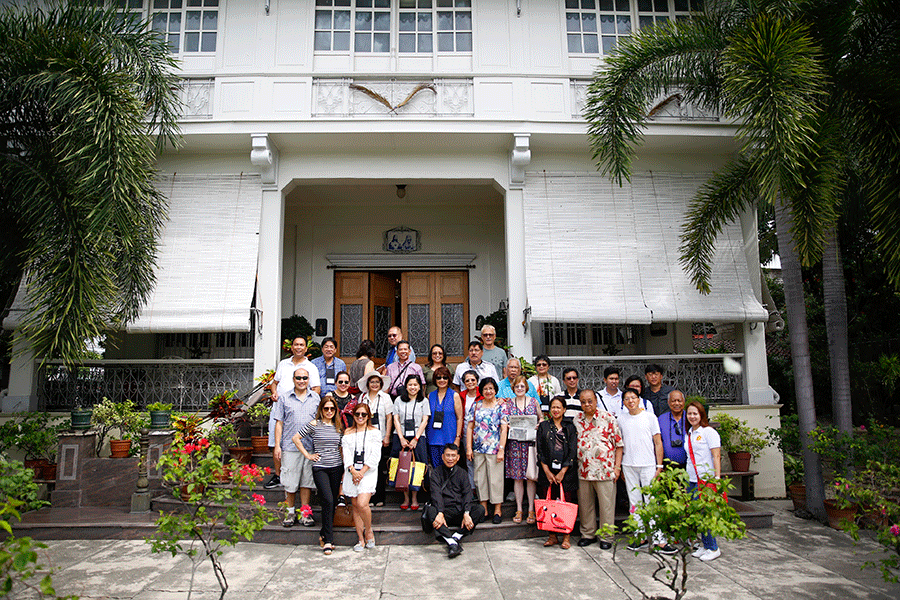 The tourists experienced the rich culture and history of the city by visiting the remarkable Lazatin Heritage House and the Metropolitan Cathedral, one of the oldest church​es​ in Pampanga.
They were also given a chance to witness the process of lantern-making, demonstrated by Roland Quimbao, a lantern-maker from Brgy. Del Pilar. This was followed by a short program at Everybody's Cafe, wherein the visitors enjoyed authentic Kapampangan cuisine.
Consulate General of the Republic of the Philippines, New York City, Atty. Theresa De Vega expressed her gratitude and lauded the efforts of the City Government in building a sustainable and progressive city.
"Indeed, it was the right choice and decision that we chose the City of San Fernando as a place to visit in, I would like to congratulate the people behind the success of this city. Thank you for the warm welcome​,​" De Vega said.
For his part, Mayor Edwin "Edsa" Santiago said that it is the city's pride to welcome tourists and let them enjoy and explore not just the city but also to experience the Fernandino heritage, culture, and traditions.
"The City of San Fernando is looking forward to the many more tourists that will continue to come and visit, as they are always welcome in the city," he said.
Meanwhile, the tourists left with a handful of Fernandino pride, bringing home souvenirs such as the city's famous lanterns and ​K​apampangan delicacies.