In a bid to reach more Filipinos as they recover from the economic effect of the COVID-19 pandemic, SB Finance (SBF) has launched the zukì mobile app, a fully digital lending platform that allows Filipinos to apply for various loan products offered by the consumer financing company.
Through zukì, SB Finance aims to improve customers' financial literacy and help them make the journey from the traditionally complicated financial service roadmap to an easy-to-understand, needs-based, digital consumer experience.
"The ability to provide financial literacy through our services to those who need it the most has always been at the core of our mission. Advancements in technology and how we utilize these tools will define our legacy as a company. We don't want to be remembered by our customers and the community we operate in as the company that had the most sales, but rather, the company that understands them best." said Mikal Rallonza, Head of Sales & Distribution for Unsecured Loans.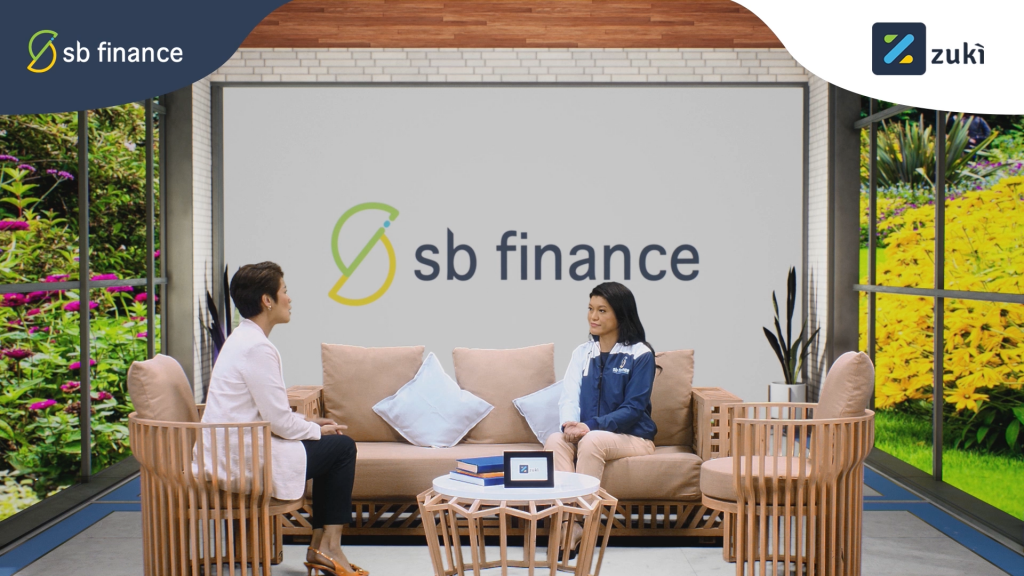 To ensure enhanced security for customers using the app, SBF employs top-of-the-line eKYC capability, location detection, liveness checks, and facial recognition functionalities to protect customers from identity fraud. zukì is also powered by a scalable cloud-based solution running on one of the top cloud platform providers globally.
"Customers' security is our top priority and we have made sure that zukì has the highest level of security embedded in each module. We also actively educate our customers to play their part in protecting themselves as security is not just about systems but rather a continuing cooperation between SB Finance and customers." Said Ryan Bautista, Head of Compliance at SB Finance.
New product offerings
As Filipinos download the zukì mobile app, they will be able to avail of SB Finance's vast product offerings, such as its newly launched Hoologan and MotorsikLOAN products. Its maiden offerings, Car4Cash and Personal Loan, will also be available in-app.
Hoologan is a cash credit line that allows customers to purchase items from SB Finance's partner merchants and avail of cash loans of up to PHP200,000 which is payable in easy installment terms.
MotorsikLOAN is a specialized loan product for those looking to purchase motorcycles for their businesses or for personal use. MotorsikLOAN offers a competitively low monthly interest rate of 1.2% per month for medium to high-end bikes and 2.47% for regular bikes, MotorsikLOAN can be used to finance both brand-new and pre-owned motorcycle units.
Easy payment methods
To make consumer financing more accessible to the mass market, SB Finance has removed the need for clients to issue post-dated checks as a form of payment. Instead, customers can simply visit the nearest Security Bank branch or utilize Security Bank's online banking platform, Security Bank Online to pay their loans. For more payment options, customers can also visit any branch of RD Pawnshop, CVM Pawnshop, Gaisano Malls, or 7-Eleven nationwide.
Our vision is to be the trusted and preferred financial service provider of Filipinos and to empower them to make financial decisions for their present needs. Part of that vision is to deliver a customer-centric digital journey through our newly launched mobile app," said Abbie Casanova, President & CEO of SB Finance.
Launched in 2020 as a partnership between Security Bank Corporation and Bank of Ayudhya (Krungsri) of Thailand, SB Finance hopes to provide financial assistance to Filipinos from all walks of life by bridging global expertise to the local market.
For more information on SB Finance and its services, visit www.sbfinance.com.ph or download the zukì mobile app – available on Google Play and App Store.