Have you ever been to your favorite mall lately?
After more than two years of repeated restrictions due to pandemic people starting going back to mall for shopping, leisure and spending time with family and friends but here's the new after years of being isolated.
As the advocacy of the Sy Family, the building has to ensure that its shoppers and mall tenants breathe and live the green and eco-friendly way so that it can influence the community as well.
From the commonly boxy structure of SM malls from the past layout has been made greener with the expansion has spanned to the improvement of its verandas, al frescos, corner spaces and garden parks.
SM City Cabanatuan works with the natural environment because of its green landscapes. The mall utilizes indoor and outdoor gardens with skylights surrounded with plants of local varieties and selection of trees and shrubs at the Roof Park and Garden Park. Gone are the days when the sight of plants climbing up building facades or creeping out of walls would be considered a sign of decrepitude. That view has not only changed but given way to greenery being a conscious inclusion in an architectural design.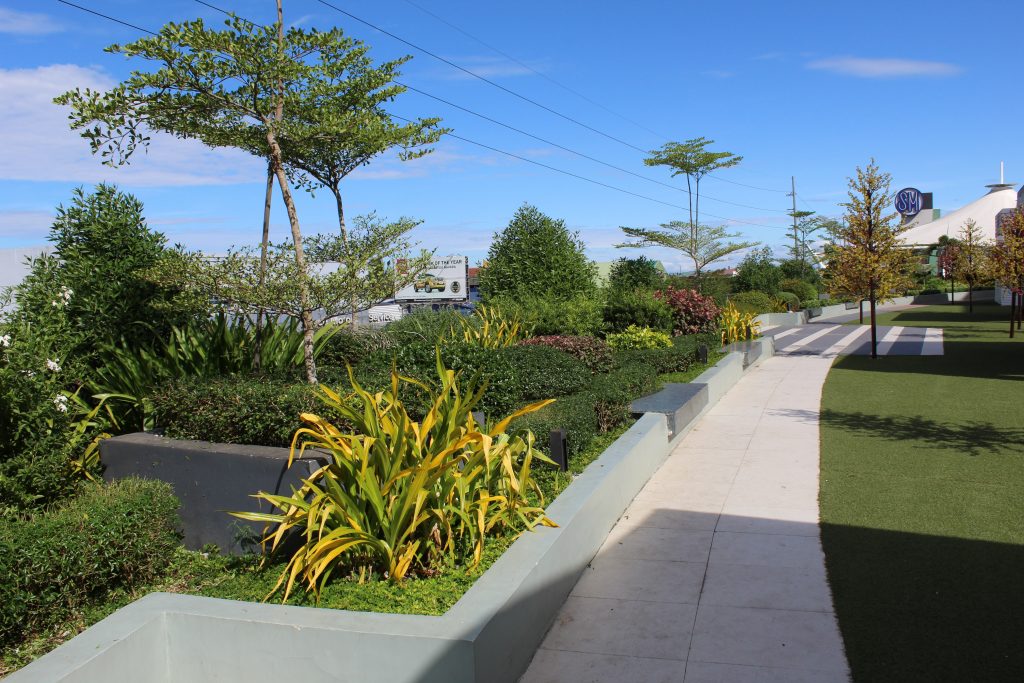 At SM City Pampanga and SM City Tarlac, they develop areas inside the mall wherein customers can dine in modern design gazebos decorated with hanging plants, lights and colorful fabrics to more exclusive and relaxing area to dine and bond love ones. With the rise in sustainability and ecological awareness, there's a growing practice of blending the natural and the man-made environments and many malls set ups are weaving this concept into their design thinking playing on man's innate affinity with the natural environment.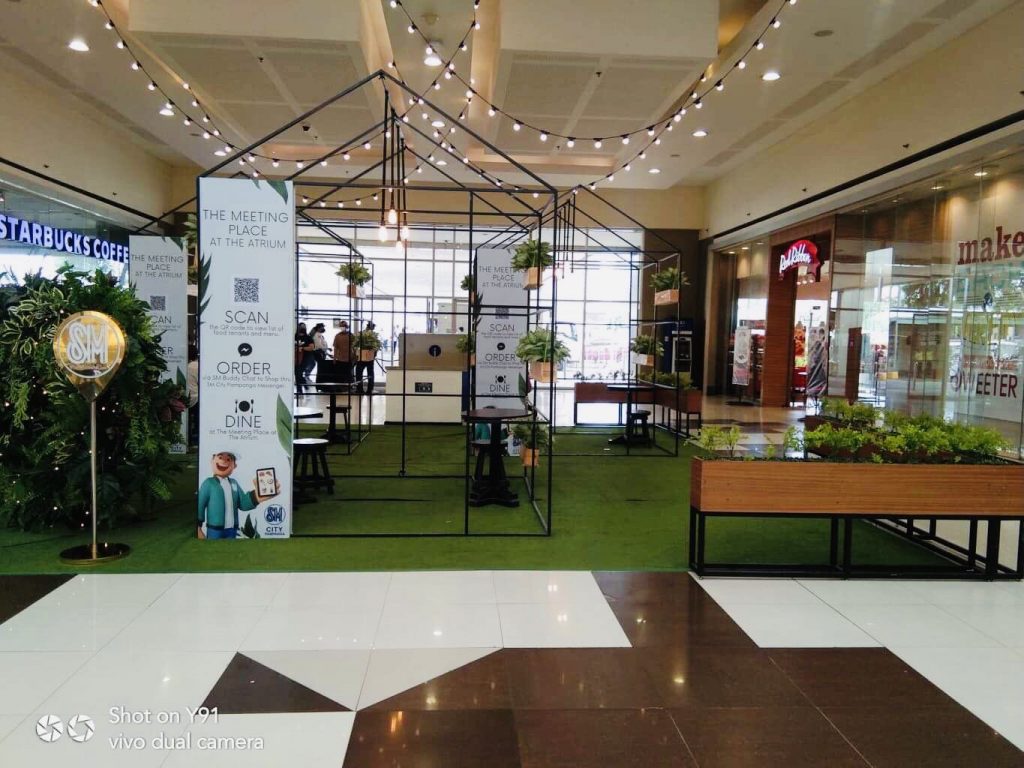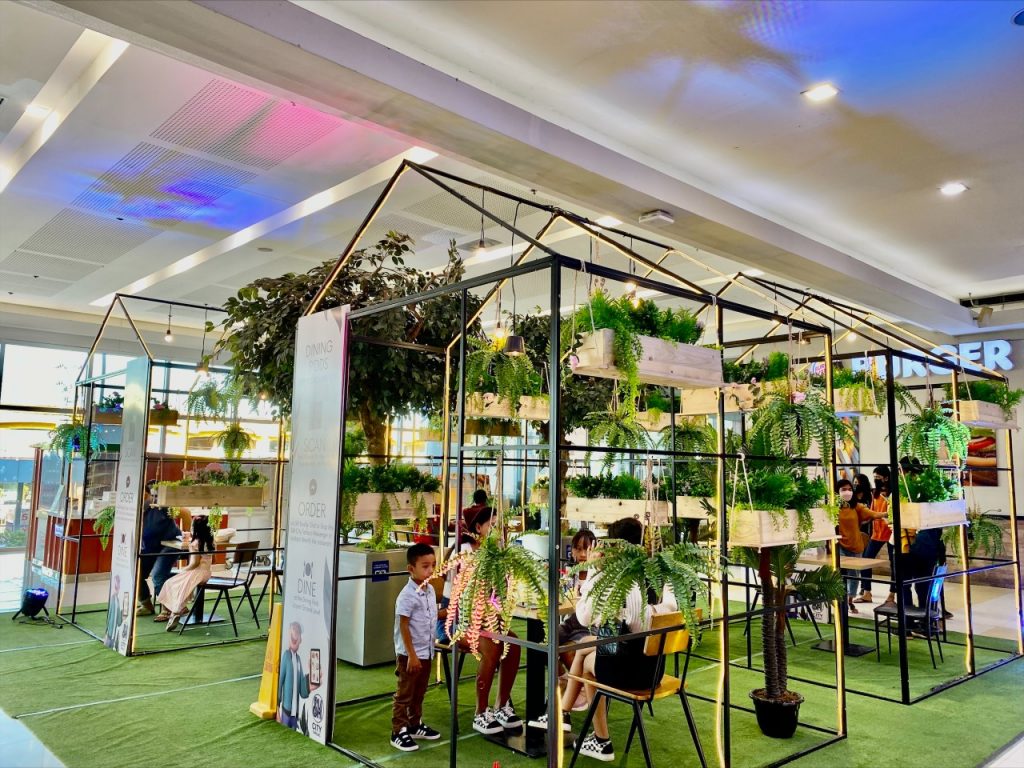 At SM Olongapo Central converted the event center into a green indoor sanctuary ornamented with green flamingos, vining plants and dining deck for customers to enjoy the garden ambiance in an air conditioned area. And, that's because plants go much beyond their aesthetic beauty to offer a multitude of benefits — physical, psychological, and economical. Plus, plants can transform the look and feel of a space, bend the acoustics and boost the energy efficiency of buildings.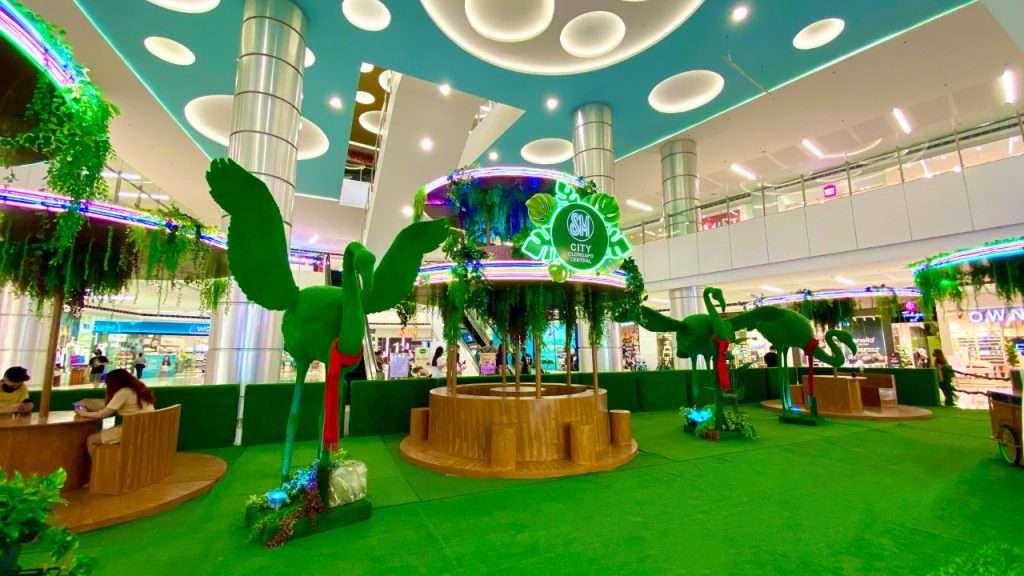 At SM City Clark, is like visiting a botanical garden café in France, designed with high skeletal dome gazebo decorated with red flower and a fountain located at the center of the set up. Shoppers can enjoy the place as an extended dining and good coffee area inside the mall. SM believes that people benefit from lower stress and anxiety when going in an environment that has splashes of greenery. In fact, the mere sight of a plant is enough to improve our mood and feelings, especially in the stressful situation.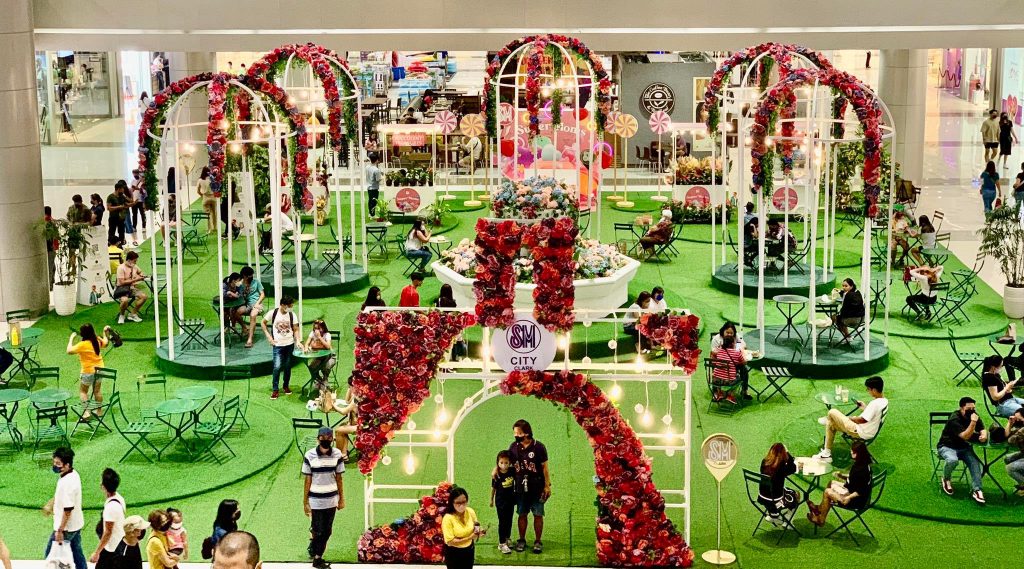 SM green development proven that plants lower energy costs and improve sales and operations by creating positive perceptions for businesses.
To sum it up, promoting plants in architectural planning will only serve to make our buildings and urban spaces better equipped for the future, more aesthetically pleasing, and more relevant to our changing lifestyles.