CITY OF SAN FERNANDO – The Provincial Small and Medium Enterprises Development Council (PSMEDC)-Pampanga lauded Governor Lilia "Nanay" Pineda and Former President and now Second District Representative Gloria Macapagal-Arroyo for their support to the small and medium entrepreneurs (SMEs) during their regular meeting held at Imang Nene, Orchid Gardens here.
PSMEDC head Teresa David-Carlos led the convergence of stakeholders in their meeting attended by the representatives from Department of Trade and Industry (DTI) and Department of Science and Technology (DOST), various small and medium business owners, and Provincial Government officials. She gave updates on the current state of the SMEs in the province.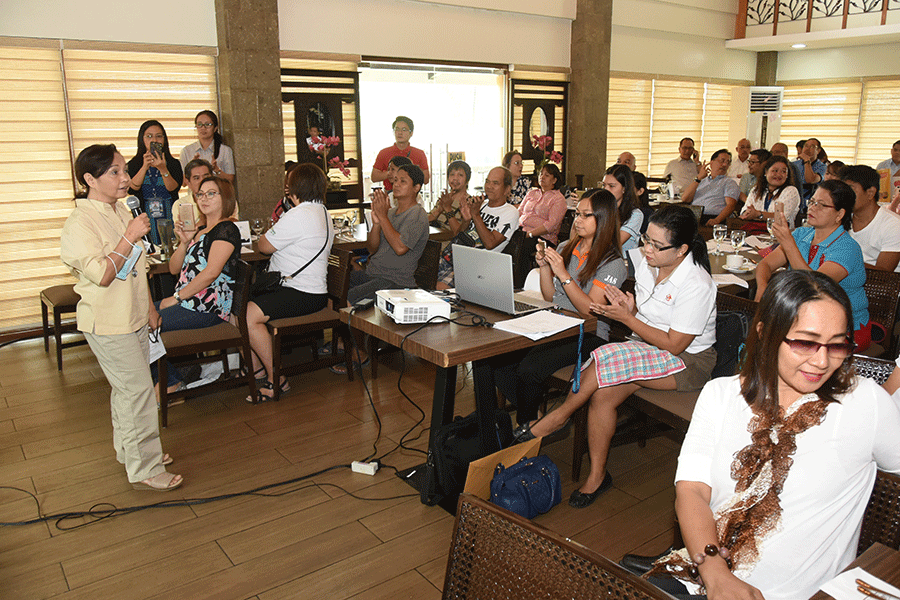 Carlos also pointed out that Pampanga has the most competitive SMEs in Central Luzon based on the 2017 Cities and Municipalities Competitiveness Index (CMCI) Results.
"I am proud to say that Pampanga is first among the provinces in Central Luzon in terms of SMEs competitiveness. Also, Pampanga ranked 41st out of the 72 provinces surveyed in the whole country," she bared.
Governor Pineda expressed her continuing support for the local business and confessed that she is planning for a revamped loaning scheme for SMEs where the Provincial Government can avoid losses due to unpaid loans. She also asked for the support of local SMEs, especially the successful ones, on how to teach ailing SMEs to gain more profit.
"I want to learn how can the Capitol help the SMEs and use the allotted funds for their proposed business expansion. I heard Tere Carlos, your head, that the SMEs need funding. I said to her, the Capitol is open for it, the provincial board is open for it. We have the funds, but help us how can we formulate a solution where these SMEs can be as successful as you after we lend them. We want to avoid complications," governor told the SME entrepreneurs.
Rep. Arroyo meanwhile expressed her elation upon learning that some of the SMEs she helped are blossoming. She also was happy to see the growth of the local entrepreneurs even since her time as president.
She said that the new branding of Pampanga that the Provincial Government is currently scheming will greatly help the SMEs in marketing not only the province but also the products associated with it. Arroyo said that the branding will make the competitive ranking of the province go higher, thus increasing the interest among customers not only nationwide but also overseas.
The president-turned-solon also said that this is one of the good things being in the local government after serving in the national scene because she saw the progress in the local level the application of her efforts in the national macro-programs as president. She hopes that the continuing progress of Pampanga can outrun Rizal being the number one in competitiveness in the national level.
The meeting was also attended by members of the provincial board, Pampanga Chamber of Commerce president Jess Nicdao, DTI Pampanga Provincial director Elinita Ordonio, Arts, Culture and Tourism of Pampanga head Arwin Lingat and historian Francis Musni. –PHILIP OCAMPO/PIO