CITY OF SAN FERNANDO — The Provincial Disaster Risk Reduction and Management Council (PDRRMC) has started involving students in establishing a mangroves belt along the coastline of Macabebe and Masantol to protect communities from natural hazards and effects of climate change.
At least 264 high school students recently planted a total of 3,055 mangroves propagules in Barangay Consuelo in Macabebe, Vice Gov. Dennis "Delta" Pineda, PDRRMC vice chair, said on Wednesday.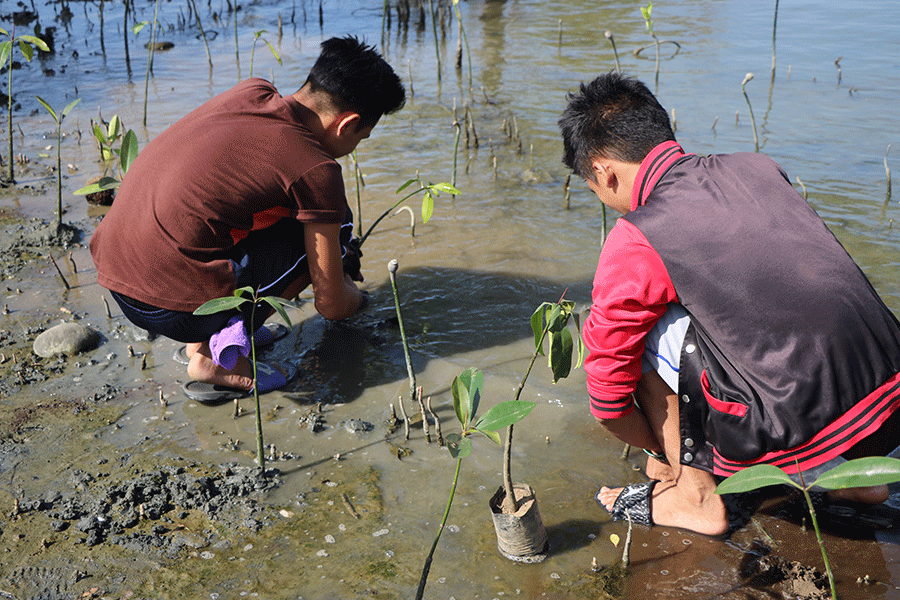 More mangroves reforestation activities are scheduled with local governments and Department of Education
"We are raising the awareness of our youth on the importance of mangroves. These are spawning areas for fishes and other aquatic life. These are also shield against storms and tsunamis," Pineda said of the project spearheaded by Gov. Lilia Pineda, PDRRMC chair.
Mangroves in Pampanga decreased from 132 hectares in 2010 to 56 hectares in 2013, according to remote sensing database gathered by Engr. Homer Pagkalinawan of the Department of Geodetic Engineering, College of Engineering of the University of the Philippines in Diliman, Quezon City.
Angelina Blanco, PDRRMC officer, said the Department of Science and Technology's Project NOAH-UP National Institute of Geological Sciences (NIGS) has identified 22 public elementary and secondary schools in Macabebe and Masantol that are prone to varying degrees of flooding.
Blanco said data from the Department of Environment and Natural Resources' Mines and Geosciences Bureau and the Philippine Institute of Volcanology and Seismology showed that 15 schools are prone to storm surge and four schools to tsunami in the same towns.
"This situation can be attributed mainly to the location of these towns being at the downstream portion of the Pampanga River and at the mouth of the Pampanga Bay. One of the prevention and mitigation measures that was identified to abate the risks from these hazards is mangroves planting," she said.
The Office of the Civil Defense has conferred three Gawad Kalasag awards to the PDRRMC and entered it in the Hall of Fame in 2016 because of the latter's outstanding capacities in disaster preparedness and mitigation through infrastructure projects, mobilization of equipment and volunteers, networking and information dissemination.