SO, it has come to an end.
At least for this particular battle where the Garbo-Aquino tandem emerged as the victor over the vaunted Halili-Morales team-up.
It was a convincing win by the 23-month termer Mayor Cris Garbo (52,517 votes) as seen in his 17,823-vote edge over first-time mayoral candidate but highly reputable and incumbent Vice Mayor Christian Halili (34,694).
Surprising it may even seem is the far bigger margin of the young lawyer Gerald (52,509) or "Geld" over his uncle Boking (30,022) , the seasoned politician with a 22,487 lead for the vice mayorship.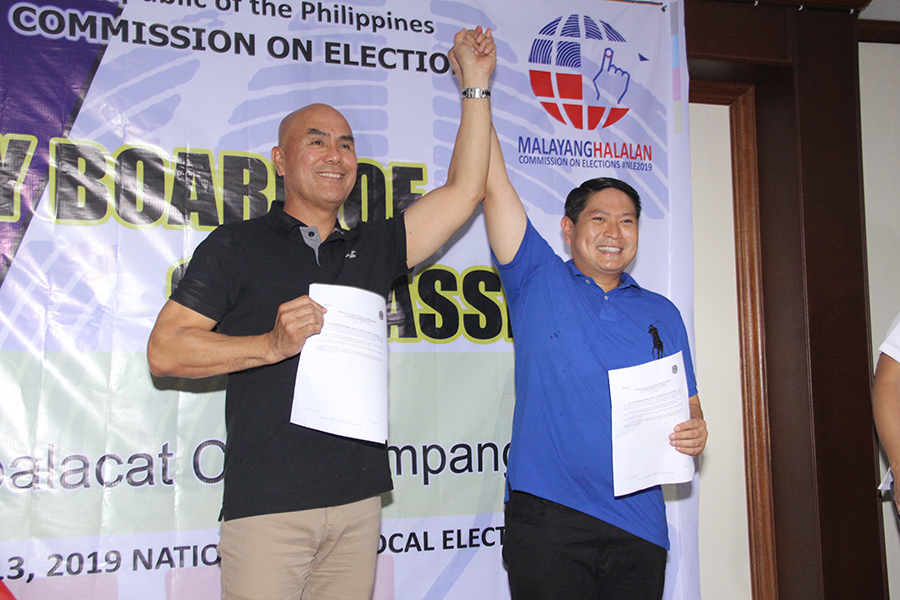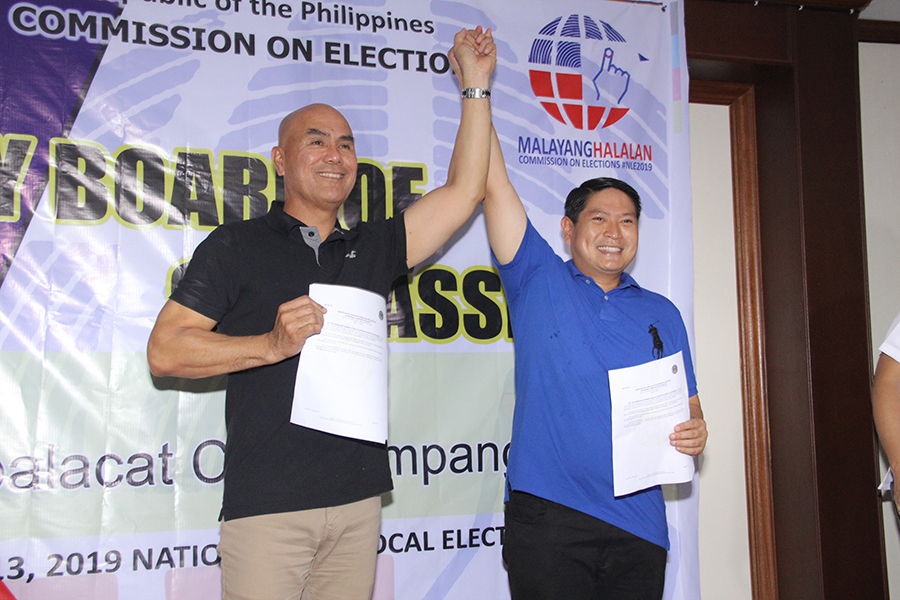 This, even as political observers and supporters of both camps expected the fight to be real close or leaning towards a victory by Morales. But still, Geld, who had a namesake opponent Aquino Algeld (2,498 votes), came out as the runaway winner.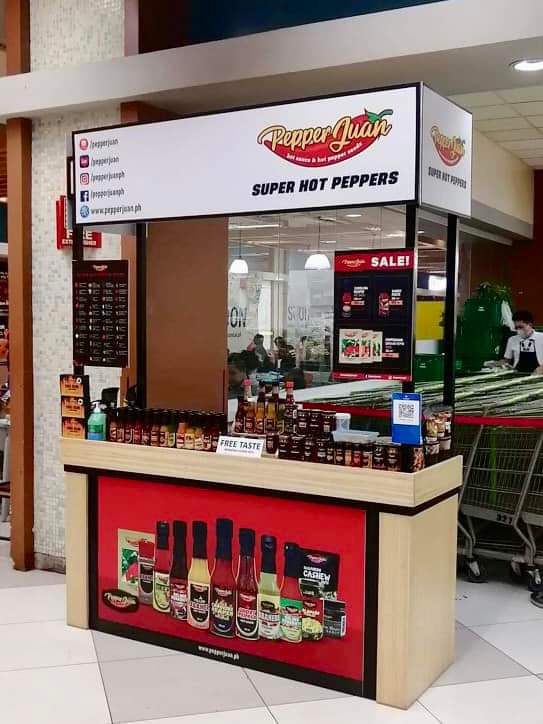 Mabalacat has about 115,700 voters and it is believed that the voter turnout reached 77 percent or a little less that 90,000.
The New City Council
For councilors, early turnouts on the first few hours of counting showed a commanding lead for Team MCG (Mayor Cris Garbo), with an initial 10-0 edge. But in the end, it settled to a 6-4 tussle with only the former mayor's son Dwight Morales successfully getting re-elected. The other re-electionists (Jerry Basilio, Eddie Sotto, Nino Rivera, Dan Bayani, Bok Tiglao, Nino Rivera, Jeng Yumul) were not as fortunate.
The young Morales will have with him in the City Council his Team CM (Caluguran Mabalacat) buddies Noel Castro, Timmy Dee and Jerry Magsino.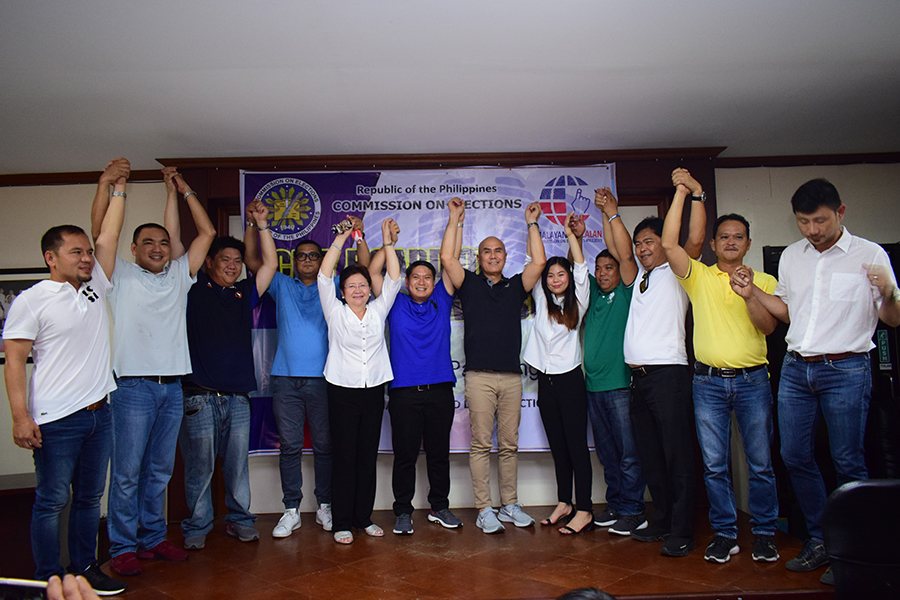 The rest of the council members will now be from Garbo team that include re-electionist daughter Winwin Garbo who emerged on top. She will have veteran councilor Liza Pineda who is making a comeback. Newbies will be Jun Castro, Nino Delos Reyes, Cocoy Tiglao and Carlo Dizon. Except for Dizon, Team MCG occupied the first five spots.
This result was not really what was expected. Observers believed that Team CM will wrest the majority seat. They believed that a 5-5 division of the house will be a good consolation for Garbo.
With the favorable turnout, Garbo can now take comfort in a supportive Sangguniang Panlungsod. Something that he did not have especially towards the end of last year when he pushed, but failed, to get a supplemental budget.
More than a Tag Team
Team CM was a seemingly formidable line-up. The big names in Mabalacat politics who went against Boking in recent elections bonded together to bring down Garbo and his team.
Timmy Dee is the son of the late Anthony Dee who ran for mayor against Boking on one too many occasions. His brother is the sitting barangay captain of vote-rich barangay Dau.
Noel Castro has had bright moments in the city's session hall and was a known critic of Boking in the past. In fact, he filed a disqualification case against the latter in the 2016 elections where the former also ran, together with Garbo. Halili is the son of the late mayor Wilfredo Halili who, as a KBL stalwart in the 1980s, has had run-ons with Boking who was then at the other side of political fence.
What really happened?
We asked long-time political strategist Jun Sibal, who served as campaign manager of Boking in the past, what the factors were that figured in this battle.
"The people of Mabalacat saw in Garbo what they didn't see in his predecessor- true to his word, genuinely compassionate. I hate to say this, but apparently being identified with Boking did more harm than good to Halili and his partymates. Dwight Morales, Timmy Dee and Noel Castro won seats in the city council not so much, because on their own they were really strong. They won because the three candidates on Garbo's team were simply weak," Sibal said.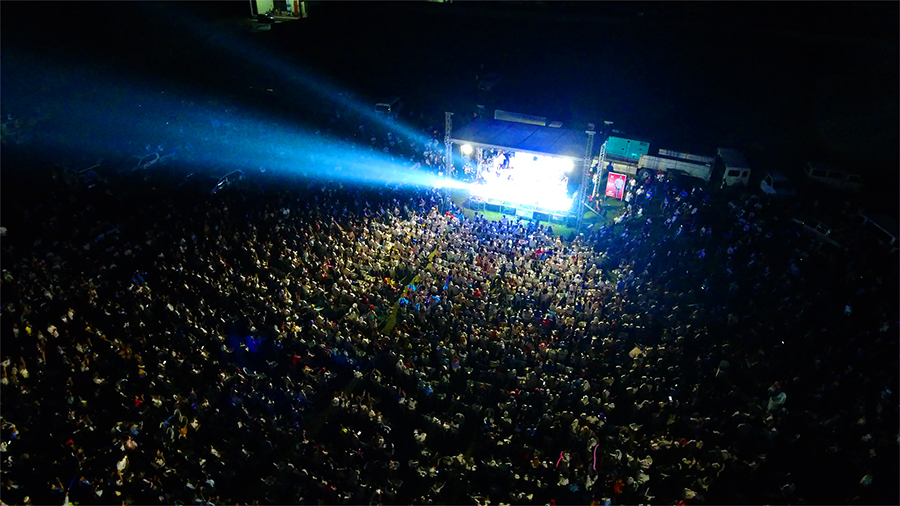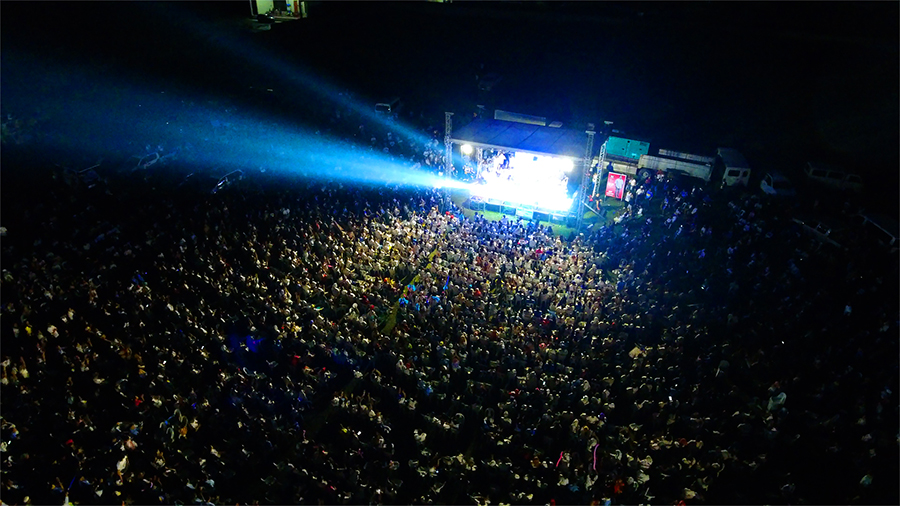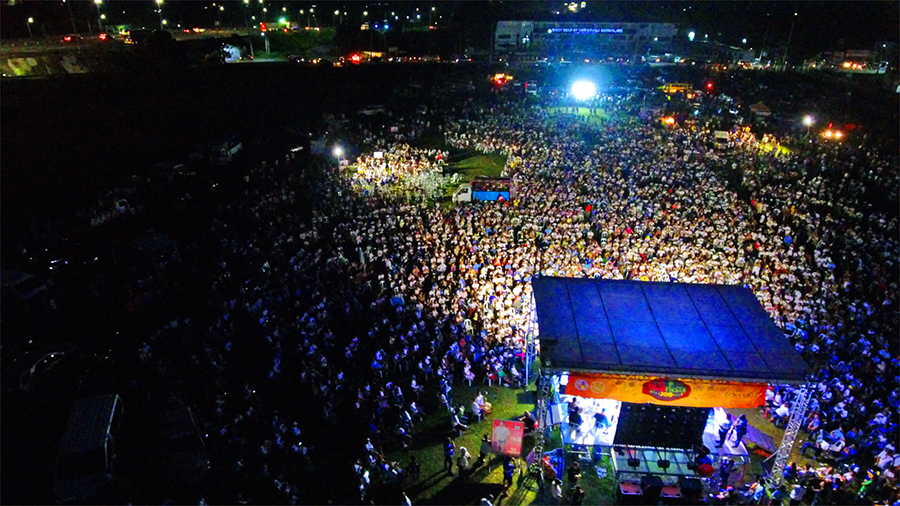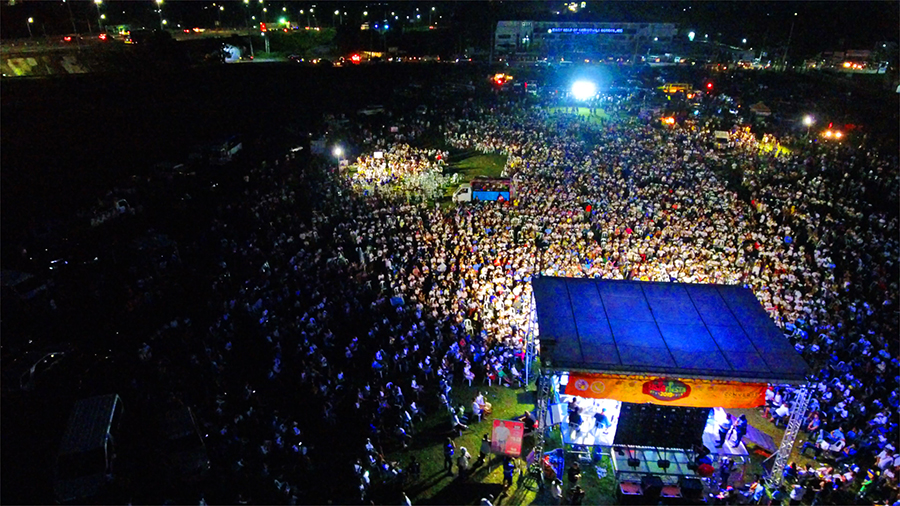 "Simply put, the people of Mabalacat didn't want a restoration of the old order. The overwhelming votes of Garbo and Aquino represent a clear break from the past, a damning condemnation, if you will, on Boking as a leader. Sad, really, that Boking didn't know when to stop," he added.
Unbelievable Results
For Team CM, the outcome of the political exercise in Mabalacat City is seen differently.
Deng Pangilinan, a known PR handler and staunch ally of Boking, has a different view.
"We don't believe in the outcome of election results. It's unusual. Boking lawyers and IT experts are already conducting investigation. They believe the results are pre-programmed," Pangilinan said.
"Something happened that only Comelec and Smartmatic can do such magic," added Deng, who said that there was also "a pattern where all precincts showed 200 vote lead which is unusual."
For his part, Atty. Emmanuel Ignacio, legal counsel of Garbo said:
"The win of Mayor Garbo and Atty. Geld may be something unprecedented in terms of its significance as to who now enjoys a renewed mandate to serve. The votes, aside from being well within the statistical probabilities, also validate and reassert people's wanting for meaningful reforms in governance and service," said Ignacio who also managed the campaign for Garbo.
"They can investigate all they want. But all the more they do this, all the more they would be enlightened how the Mabalacat electorate wanted to see Garbo and Aquino win by giving them a wide margin of votes over their opponents," Ignacio added.
The "Anointment"
This election in Mabalacat was made more interesting with the anointment by some religious organizations on candidates.
The Iglesia Ni Cristo, said to be in the vicinity of 20,000 votes who are vaunted for their block voting, endorsed the Halili-Morales tandem, along with Team CM candidates Noel Castro, Dwight Morales, Carlo Nino Rivera, Eddie Sotto, Jerry Magsino and Bok Tiglao. Picked in the "pasya" were only three members of Team MCG: Jun Castro, Winwin Garbo, and Nino Delos Reyes.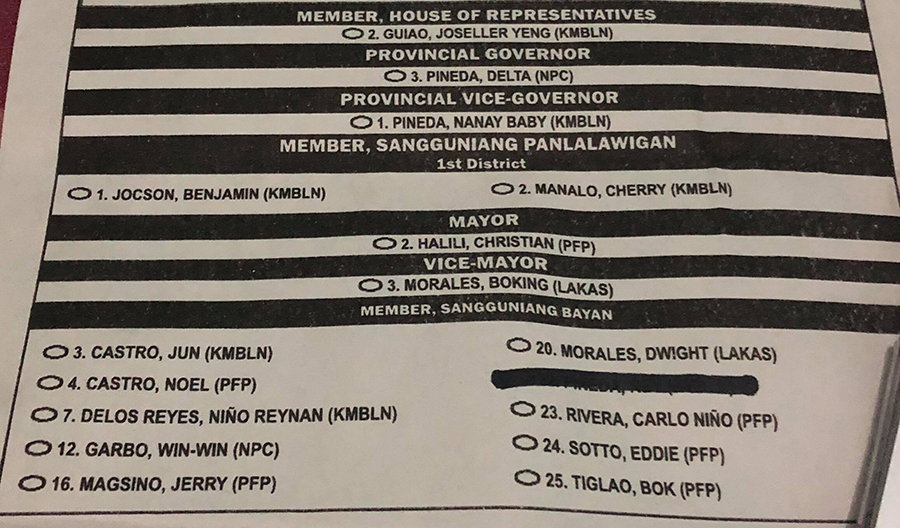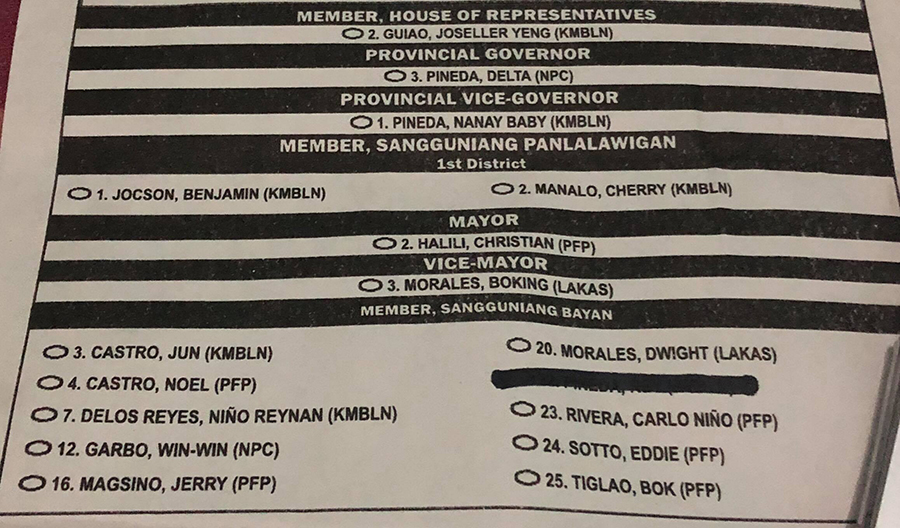 A growing group of evangelical and born again churches, on the one hand, chose Garbo-Aquino, along with 8 of its 10 councilorables. The two spots were given to Dee and Magsino (replacing De Leon and Mendiola). This was shown in their issuance of a sample ballot.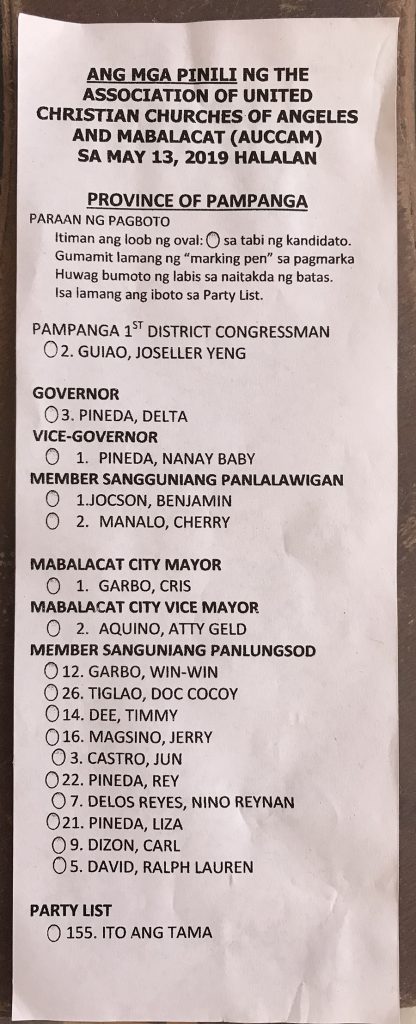 The officers and members of Association of United Christian Churches in Mabalacat and Angeles City (AUCCAM) who have been courted by several candidates in recent elections were also seen present in Team MCG rallies.