22
MABALACAT CITY — Westchester Realty Corporation have started its rehabilitation of the controversial Xevera in Mabalacat and Bacolor and Sameera in Angeles City, three sprawling low-cost housing communities in Pampanga after its acquisition from Home Development Mutual Fund or Pag-IBIG Fund in the amount of P2.2 billion. 
"Weschester acquired both housing communities from Pagibig Fund for P2.2 billion. Another P1-billion will be infused for two years development and P1-billion for repair and rehabilitation with a total investment of P4.2-billion," said former Mindoro Congressman Rod G. Valencia.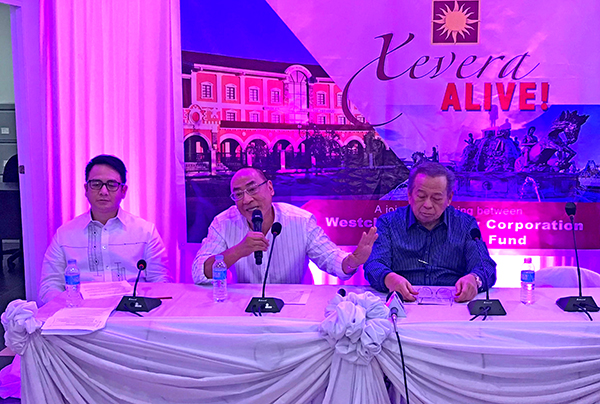 Valencia, one of the top community builders in the country said rehabilitation of the physical structures within the Xevera Housing complexes to regain back the glory of being model communities.
He said Pag-IBIG Fund found Weschester as "best qualified" for the purchase in bulk the housing units situated in three Globe Asiatique projects in Pampanga. The sale was formalized with the sigining of Deed of Conditional Sale.
The controversy involving owners of housing units of Xevera [Mabalacat] and GA top executive ended into law suit that sent Delfin Lee to jail after the Pag-IBIG Fund filed criminal case against him for syndicated estafa.
Lee was incarcerated at the Pampanga provincial jail for 10-long years. He was released from detention and cleared of charges last year.
"The positive development has given more than what I hoped for the past many years. for the rights of legitimate homeowners are kept in place. And for my dream for ordinary masses to acquire affordable houses they can call their own and live in a model community that would uplift their morale and dignity as well," said Lee in a statement distributed to media.
Lee said the Duterte administration has made it a priority to legitimize and properly documented the ownership and titles of these housing units and that is the mandate being followed by the Pag-IBIG Fund.
"My company GA Realty Holdings Corproation has agreed in principle to lift these "Lis Pendens cases" with a written commitment from Westchester to honor the rights of existing homeowners including those that are fully paid," Lee stated further.
"I am entrusting the Xevera projects to Westchester, rst assured that GARHC will continue to monitor all developments to ensure the rights and security of all legitimate homeowners are kept in place." Lee pointed out.
Valencia said Westchester found out that "all is not lost" in the housing projects intended to provide decent communities for thousands of Pampanguenos.
"Homeownership is not a privilege but a right by any qualified home borrowers or buyer," said Valencia.
Mabalacat City mayor Cris Garbo who graced the turn-over ceremony warmly welcomed the development saying the take over of Xevera by Westchester would enliven the spirits and morale booster of occupants. –Jess Malabanan