HONG KONG – The 19th HKTDC Hong Kong International Lighting Fair (Autumn Edition) opened today and runs until 30 October at the Hong Kong Convention and Exhibition Centre (HKCEC) with a record 2,670 exhibitors from 38 countries and regions, including first-time exhibitors from Denmark and South Africa.
Meanwhile, the 2nd Hong Kong International Outdoor and Tech Light Expo returns from 26-29 October at the AsiaWorld-Expo. The latest products from 410 exhibitors from Hong Kong, the Chinese mainland, Korea, Singapore and Taiwan are on display during the four day fairs.
Organised by the Hong Kong Trade Development Council (HKTDC), the twin lighting fairs form the world's largest lighting marketplace, offering a wide variety of smart and green lighting products for buyers across the world.
HKTDC Deputy Executive Director Benjamin Chau said, "This year, the export performance of the local lighting industry is satisfactory, with the first three quarters recording a 4.7 per-cent-increase to HK$7.32 billion. Mature markets such as the United States (+11.5%), the Netherlands (+43.2%) and Sweden (+23.7%) recorded double-digit growth, while emerging markets such as the United Arab Emirates and Poland saw an increase of 63.3 and 141 per cent respectively.
ASEAN Investment Agreement to Promote Bilateral Trade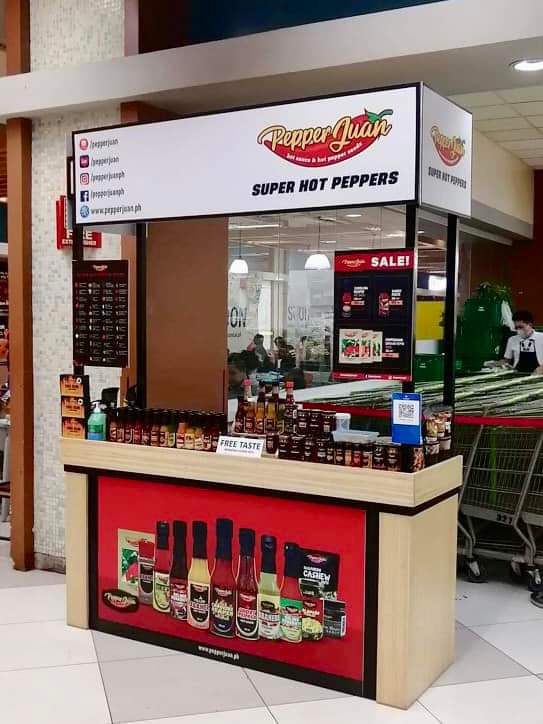 "The Free Trade and Investment Agreement to be signed between Hong Kong and ASEAN next month is expected to further promote bilateral trade, which will benefit the lighting industry," said Mr Chau. "In the first nine months of 2017, the total lighting product exports from Hong Kong to ASEAN reached HK$338 million. Exports to Thailand and Vietnam in particular grew 30.9 and 22.3 per cent respectively."
The HKTDC organised 78 buying missions through its overseas offices, inviting more than 7,600 buyers from 60 countries and regions to visit and source from the parallel fairs. From the ASEAN region, participating companies include Index Living Group from Thailand, Pt Provice from Indonesia, Meinhardt Infrastructure from Singapore, and Anh Minh Chau Trading Services from Vietnam. Others include Rexel Arabia from the UAE, Ledin S.P. Z.O.O. from Poland, Home Depot from the United States, as well as B&Q, SLV (Shanghai) and Simon Electric from the Chinese mainland.
LED and Smart Lighting Products in the Limelight
According to Mr Chau, while the demand for LED lighting products remains high, smart lighting is also gaining prominence in recent years. "With the rise of smart city and smart homes, the industry has increased investment in developing lighting products that integrate well with smart systems, such as lighting systems controlled by smartphones and tablets."
Examples include the LED Camera BW PIX (Booth No: 1C-C12), which sends user notifications via smartphone upon detecting motion and allows two-way communication with its built-in WIFI system; the Handheld Spectral PAR meter (Booth No: 3D-A44), which enhances plant growth through recording essential light parameters and manual adjustments; as well as the AOK Smart Street Lighting (Booth No: 8-K02), which monitors noise, air pollution, humidity and luminance, while serving as a Wi-Fi hotspot and charging station for electric vehicles.
During the fairs, industry experts from renowned companies such as Philips, Tencent, Lenovo Connect, Xiaomi and Samsung Electronics will share insights on the latest product trends and cover such topics as the global outlook for smart lighting, the integration of illumination and IoT (Internet of Things), human-centric lighting, the latest standards and requirements for the global LED industry, Belt and Road market opportunities, as well as opportunities and challenges in the outdoor lighting industry.
New LED Essentials Zone
The Autumn Lighting Fair is divided into various zones to showcase a wide range of innovative and personalised lighting products, allowing buyers to efficiently source targeted products. The Hall of Aurora features more than 650 local and international brands this year, including BJB, PHILIPS, LEDUS, MEGAMAN and VIRIBRIGHT.
In addition, the LED & Green Lighting zone gathers more than 1,100 exhibitors with a wide variety of energy-efficient products and latest green solutions. The new LED Essentials zone displays a wide range of LED parts and accessories, such as lighting accessories and transformers. Meanwhile, the Smart Lighting & Solutions zone spotlights stylish lighting designs, software, management systems and various smart lighting solutions.
At the Small Orders Zone, about 1,400 products are on display at the zone's 140+ shelves. Price and minimum-order quantity (MOQ) information are readily available for instant comparison (usually available in quantities of between five and 1,000 pieces), providing greater business opportunities for suppliers and small/medium scaled buyers, particularly retailers.
Eyes on the first Lighting Solutions and Systems zone
The Outdoor and Tech Light Expo showcases a variety of outdoor and industrial lighting products and systems for construction sites, factories, advertising, stadiums and studios. To cater to the needs of the development of the Bay Area, as well as Belt and Road markets, the Chinese mainland town of Henglan, the Zhongshan LED Lighting Industry Association, the Guangdong Lighting Association and the Gaoyou Lighting Association of Jiangsu have set up group pavilions, leveraging on Hong Kong's exhibition platform to expand overseas.
The Expo has launched a new Lighting Solutions and Systems zone, featuring the latest energy-saving lighting systems and solutions to meet market demand for energy-efficient and cost-cutting technologies. Other zones include Outdoor Lighting, Professional and Industrial Lighting, and Advertising Lighting.
The wide range of highlighted products on display include the LED Ultra High Wall Washer Light (Booth No.: 8-J15), which supports both single and RGB colours for animation lighting effects; as well as the low-energy, long-lasting, high luminance Integrated Solar Area Light (Booth No.: 8-F23) that comes with automatic light sensors.
The Outdoor and Tech Light Expo is being held at the AsiaWorld-Expo with the concurrent Eco Expo Asia, from 26-29 October. Along with the Autumn Lighting Fair, the parallel fairs create synergy and more business opportunities for industry players. A free shuttle bus service between the HKCEC and AsiaWorld-Expo is provided during the concurrent fair period.
Fair Details:
Hong Kong International Outdoor and Tech Light Expo
Date: 26-29 October (Thu-Sun)
Venue: Halls 6 and 8, AsiaWorld-Expo, Hong Kong
Opening hours: 26 Oct: 10:30am-6pm; 27-28 Oct: 10am-6pm; 29 Oct:10am-5pm
Exhibit Categories: Outdoor Lighting, Professional and Industrial Lighting, Advertising Lighting, Lighting Solutions and Systems
*Media Registration: Hall 3 Entrance, AsiaWorld-Expo or Media Centre, Room 108, Hall 8 Side Entrance, AsiaWorld-Expo
Website:www.hktdc.com/ hkotlexpo/
Interesting Products: http://bit.ly/2zxurEL
Hong Kong International Lighting Fair (Autumn Edition)
Date: 27-30 October (Fri-Mon)
Venue: HKCEC, 1 Expo Drive, Wan Chai
Opening hours: 27-29 October: 9:30am-7pm; 30 October: 9:30am-4pm
Exhibit Categories: Commercial Lighting, Smart Lighting & Solutions, Household Lighting, Testing, Certification & Inspection, LED & Green Lighting, LED Essentials, and Trade Service & Publications
*Media Registration: HKCEC, Harbour Road Entrance, Hall 1E Concourse or HKTDC Media and Webcast Centre, HKCEC Expo Drive Entrance
Website:www.hktdc.com/ hklightingfairae
Interesting Products: http://bit.ly/2gj7L2t
Photo Download: http://bit.ly/2y7BlDD
Media Registration:
Media may register on-site with their business cards and/or media identification.