HERMOSA, Bataan –  A 26 year-old man was killed while two others were slightly injured, including a village councilor, after a tension between the residents of a disputed land and a group of security personnel arose, allegedly leading to a shooting incident in Barangay Sumalo at 5:40 p.m. Saturday afternoon.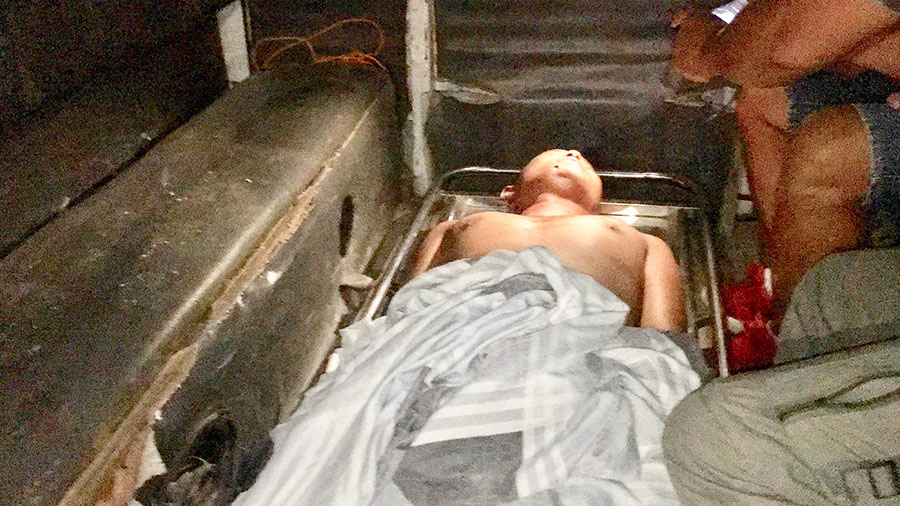 In an initial report from Major Madtaib Jalman, chief of police of Hermosa PNP, the victims were identified as Jonathan Villete, 26, photocopier machine operator, Elmer Bautista Sr., village councilor, and Elmer Bautista, 21, a Philippine Navy apprentice seaman, all residents of Barangay Sumalo.
Villete was declared dead on arrival at the Peninsula Medical Center in Dinalupihan while Bautista senior and his son were taken to the Jose Payumo Memorial Hospital. The young Bautista was later transferred to Bataan General Hospital in Balanga City.
In a follow-up operation, the suspect named Titanic Mystica, 60, communications officer of Riverforest Development Corporation (RDC), was arrested by Hermosa Police.
An RDC security official, who requested anonymity, denied that the gunman came from their group. He said the implementation of a checkpoint being questioned by the residents is meant to protect other informal settlers from coming to their "private land."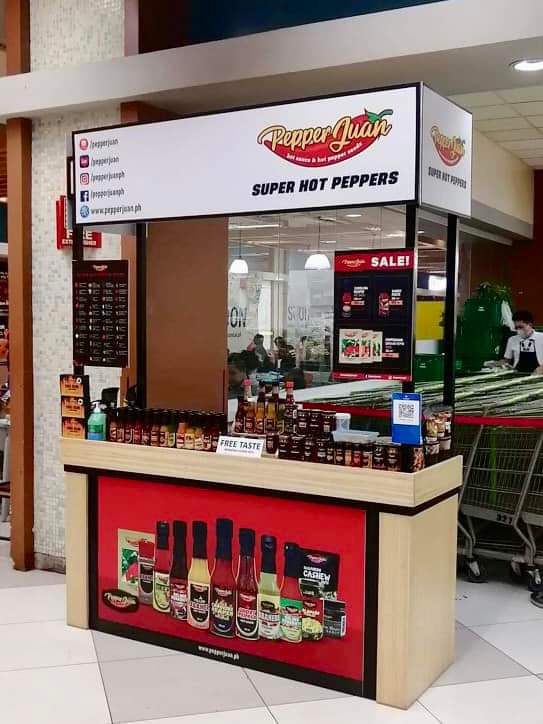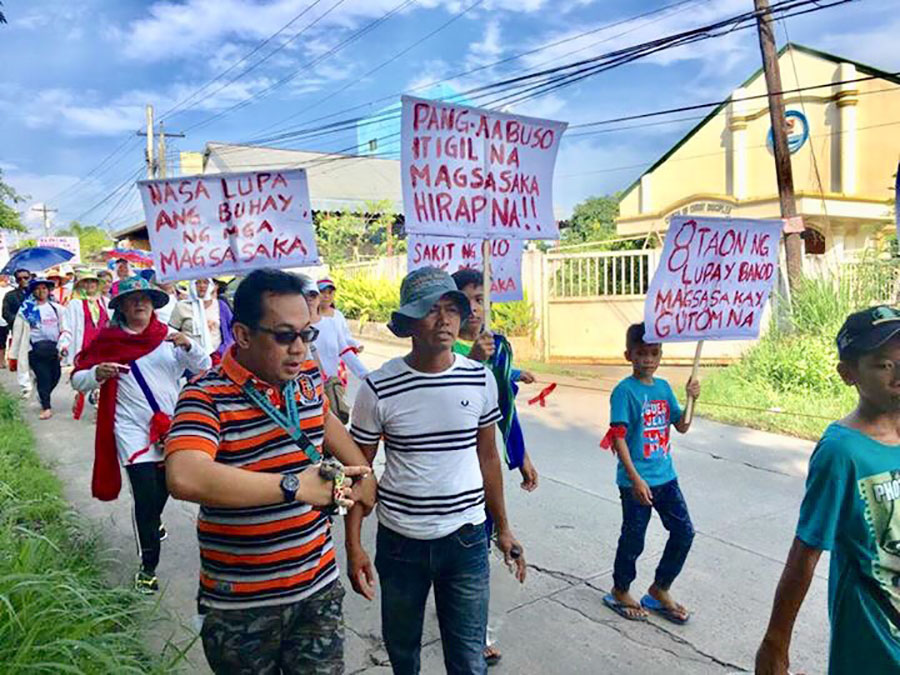 In January 2018, a resolution was passed by the Sangguniang Bayan (municipal council) of Hermosa revoking the industrial classification of more than 200 hectares of lands here that had for years been contested by farmers and Riverforest Development Corporation.
The Diocese of Balanga led by Bishop Ruperto Santos and the Parish of Hermosa headed by Father Tony Quintos said the CBCP had been very supportive of the plight of Sumalo farmers.
"Since the 1950s, we have records here of baptismal certificates from the residents which prove that Sumalo village exists even before the Littons arrived here," Bishop Santos told this reporter in an interview last 2018.
Villagers here, mostly farmers, faced eviction in a case at a local court filed by Riverforest Development Corp., through which owners of the land sought to develop the 200-hectare property into another economic zone.
Bishop Santos added that the municipal council's resolution to reclassify the land from industrial to agricultural was an action "to correct past mistakes."
"It is just and fair that the land as before should be agricultural. We support the Sumalo farmers and stand with Hermosa Mayor Jopet Inton. Return to our roots," the prelate said during an interview with Bataan newsmen.
Municipal legal counsel and municipal administrator of Hermosa, Atty. Ariel Inton, said the SB resolution had nothing to do with land ownership but whether it was classified as industrial or agricultural.
"The owner of the land has no power to dictate on what classification their property should have. It is the municipal council that has the power to decide. This is not a battle for ownership of the property but for its classification," the lawyer said.
He said the municipal government under Mayor Inton fully supported the farmers, especially on the land dispute.
"In the five years that the property was classified as industrial, there was no development made. Real property tax paid was still on agricultural classification and not on its being industrial," said Councilor Luzviminda Samaniego, chair of the SB Committee on Housing and Land Utilization.
Samaniego, sponsor of the resolution, said another reason she fought for its passage was to respect the decision of the Department of Agrarian Reform (DAR).
Over the years, DAR stood its ground revoking the conversion of the land from agricultural to industrial despite previous certifications and decisions rendered by other agencies.
Barangay Sumalo village chief, Rolando Martinez, said their grandfathers had been tilling the land long before Sumalo was declared a barangay in 1957, while the Littons got their land title only in 1979. The whole 200-hectare property was reportedly bought by the Littons for only P11,000.
He said RDC had fenced the property and they could no longer harvest fruits and other produce they had planted. Residents here pointed to combat wires that he said were used as a fence more than 10 years ago to bar residents from the property.