The long wait is over​ ​​as ​the final batch of the FA-50PH officially arrived at ​the ​Haribon Hangar, Air Force City, Clark ​Freeport in Pampanga on May 31, 2017.
The arrival and blessing ceremony of the fighter jets was graced by Commander of Air Logistics Command, (ALC) Major General Arnold A Mancita AFP.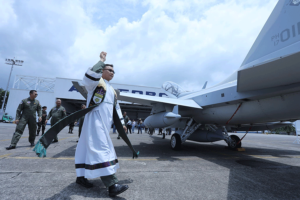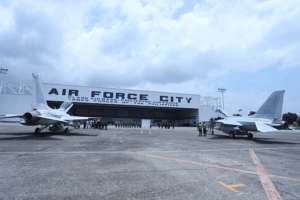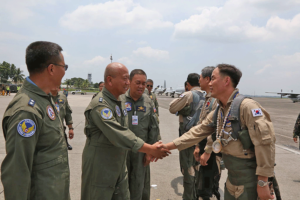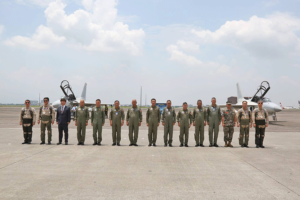 Th​is​ will be the last batch of the FA-50PH trainer planes that will complete its squadron of 12.
The PAF's acquisition of the 12 FA-50PH F/SA/LIFTA is under the AFP Modernization Program contracted with the Korean Aerospace Industries (KAI), Ltd. to beef up the country's territorial defense capabilities. Moreover, the said acquisition signals the symbolic return of the PAF to its supersonic age after the PAF's F-5 Freedom Fighter jets were retired in 2005. –Photo By: A1C Yupangco and A1C Balunes • A2C Alberto