Have you wished for beaches in Pampanga? Have you hoped for a boat adventure in your place? Have you dreamt of eating bottomless supply of seafood? Have you wondered to be in two places in one time? You need not wish, hope, wonder nor dream of these things anymore, because they are easy to reach, within Pampanga.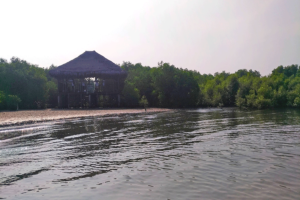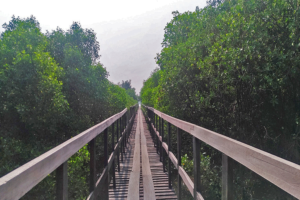 Bangkung Malapad is a proposed critical habitat and ecotourism area in Pampanga. It is a mangrove islet formed from the sediments of the eruption of Mount Pinatubo in 1991. The ecotourism area is blessed with various marine species because of the increased survival rates of mangroves that serve as their reefs. This increase is credited to the deposits from the eruption. In addition, the area is home to about 31,000 migratory birds of different species during the winter season from October to January.


Relative to this, a Sasuman-Bangkung Malapad Critical Habitat and Ecotourism Area Technical Working Group (SBMCHEA-TWG) was created to further oversee and ensure the preservation of the area and the welfare of its community. SBMCHEA-TWG members include the Department of Environment and Natural Resources (DENR)-Pampanga Provincial Environment and Natural Resources Office, DENR-Manila Bay Coordinating Office, Department of the Interior and Local Government, Department of Public Works and Highways, Bureau of Fisheries and Aquatic Resources, National Economic and Development Authority, Department of Trade and Industry, Department of Social Welfare and Development, Pampanga Provincial Government Environment and Natural Resources Office, and the municipal government of Sasmuan.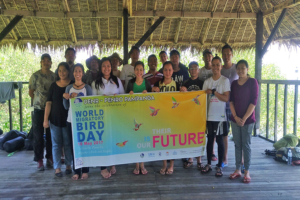 Conservation activities for Bangkung Malapad include regular cleanups and restoration. Fisher folk are also engaged in planting mangroves for river productivity. To get there, you would have to travel to the municipality of Sasmuan for the endorsement of your booking for a 30 to 45-minute boat ride. You will be assisted by a bangkero and some barangay officials of Barangay Batang 2nd in your trip. Upon your arrival, you will be greeted by its 300-meter boardwalk, and the view deck gives you a breathtaking view of the mangroves and the coast of Sasmuan and province of Bataan. It is also a venue for immersions and other gatherings.
Your travel would not be complete without experiencing the food in a particular place, so why not try requesting for the Women's Group of Sasmuan for their culinary services? Relish your taste buds of the seafood that they will serve for lunch, and be tickled by Sinigang sa Palapat and palapat candies for dessert. Palapat is the fruit produced by mangroves which has a similar tanginess of tamarind.
How well do you know your geography? Pampanga and Bataan are neighboring provinces; thus if you are in Bangkung Malapad, you are also bordering Bataan, making you travel two places in one time.
Visiting this paradise will not only satiate your travel experience, but will also help its locals. –Written by: Carmela Jane F. Villar, PIA Regional Office III • Photos by: Jemwelle G. Viray, PIA Pampanga Information Center