Around 158 informal settlers from Bocaue, Bulacan received their housing units from the National Housing Authority (NHA) during a turn-over ceremony held on Thursday afternoon in Bocaue Hills AFP-PNP Housing in Barangay Batia, Bocaue.
Through the initiative of Senator Joel Villanueva and his sister Bocaue Mayor Joni Villanueva-Tugna, the first batch of 158 housing units were awarded to the beneficiaries.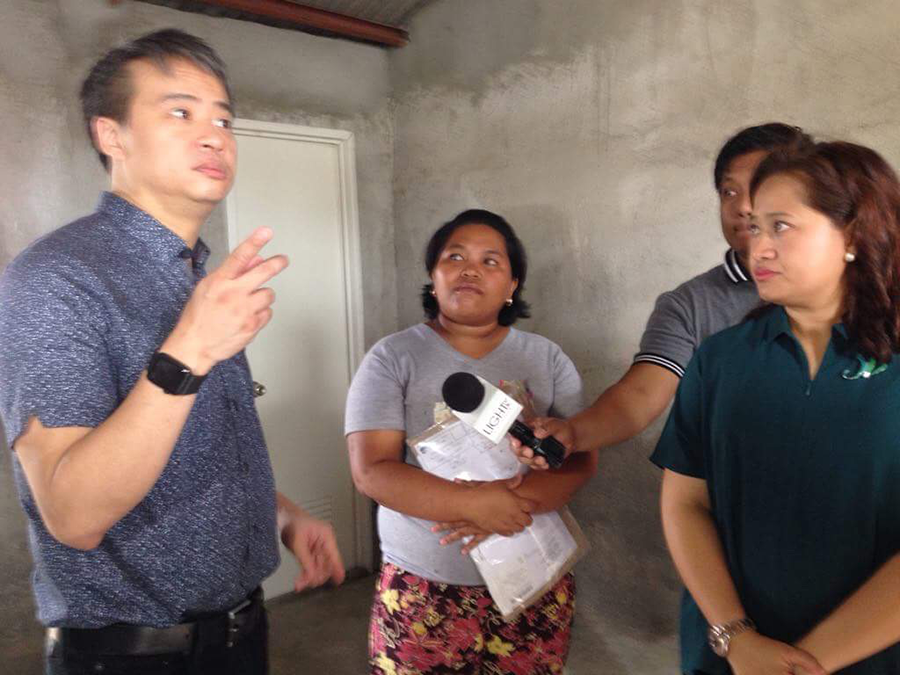 Sen. Joel Villanueva (left), Bocaue Mayor Joni Villanueva (right) inspects the unit received by Myraley Germe (center) during turn-over of 158 housing units on Thursday at AFP-PNP Housing in Bocaue town. –Photo by ERICK SILVERIO
The senator said that families who live in waterways and flood-prone areas were prioritized to be relocated in the government housing project.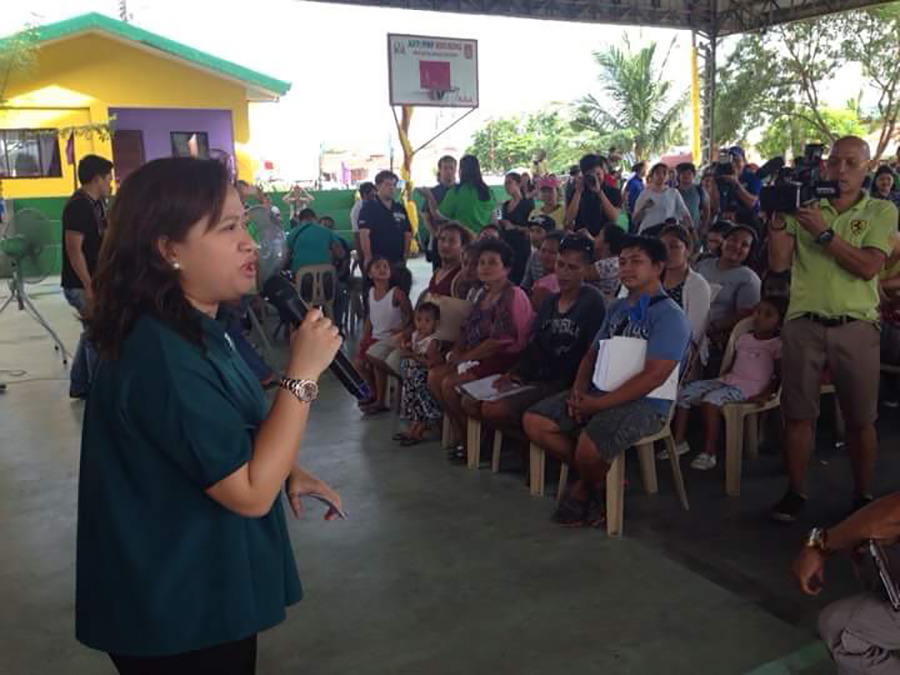 MAYOR JONI VILLANUEVA
Engr. Ramon Paragas of the NHA Region 3 said the AFP-PNP Housing was designed for active military and retired personnel.
The mayor wanted to end her term with zero informal settlers and she is hoping to have more socialize housing projects in the town.
"We express our sincerest gratitude to the NHA for giving hope to our 'kababayans'. Our people will now have a clean and inhabitable environment that they can call home," the senator said.
According to the NHA, the lot area of each housing unit is 36 square meters and costs P175,000 wherein P35,000 of the said cost will be subsidized by the housing bureau and is payable in 30 years. It was also learned the first five years will be paid for only P200 monthly.
The application fees for water and power connection will also be shouldered by the NHA.