TALAVERA, Nueva Ecija –  The Philippine Drug Enforcement Agency (PDEA) and Talavera Police have arrested a 47-yr old lady who yielded 50 grams of shabu worth P340,000 on Wednesday night.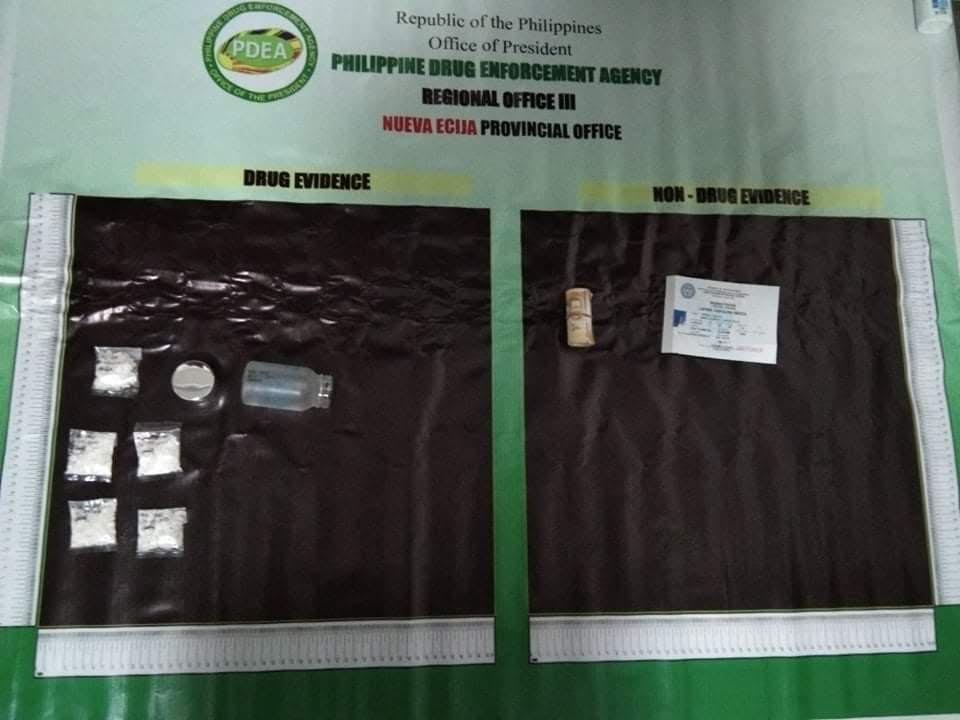 The suspect was identified as Carolina Lapina a.k.a "Olga," a resident of Cabanatuan, Nueva Ecija. 
In a report submitted to PDEA Director General Wilkins Villanueva and PDEA Regional Director Christian Frivaldo, the suspect has been in surveillance for more than a month.
"Lapina had been in PDEA's radar since May 2020, following a report from a confidential informant regarding Lapina's involvement in the bulk sale of shabu in Talavera and Cabanatuan City," Frivaldo said.
Lapina is now detained at the PDEA Jail Facility, Diosdado Macapagal Government Center, Barangay Maimpis, City of San Fernando, Pampanga.
She will be facing charges for Violation of Section 5 (sale of dangerous drugs), and Section 11 (possession of dangerous drugs) of Republic Act 9165.