DINALUPIHAN, Bataan – Funnside Ningnangan, a leading grill and seafood restaurant owned by Kapampangan businessmen, on April 13 opened its first branch in Bataan.
It's located in Barangay Sta. Isabela, Dinalupihan town (in front of Red Camia grocery).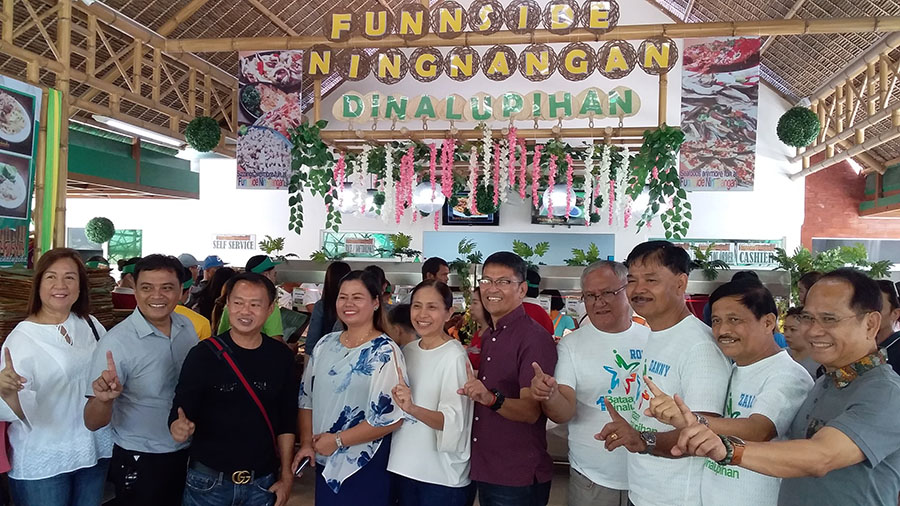 The new branch is the second franchise of Funnside Ningnangan. The owners are Ruben Oliva and his wife Mauren. The Olivas are Kapampangans but are based in Olongapo City.
"We trust the brand of Funnside Ningnangan, not to mention Kapampangan
food is really delicious," said Ruben when asked why he had chosen Funnside Ningnangan.
Dinalupihan Mayor Gila Garcia and Vice Mayor Dr. Renato Matawaran welcomed the new investment in their town.
"It only shows we are a becoming a progressive town. We also welcome the employment it brings," said Garcia.
Matawaran said "Funnside Ningnangan is one of the biggest food centers in the town."
Former Sto. Tomas, Pampanga Mayor  Lito Naguit and Lee Manlapaz – owners of Funnside Ningnangan – also graced the opening of Dinalupihan
branch.
Funnside Ningnangan now has 13 branches. They are mostly in Pampanga
and Bulacan.
The first franchise of Funnside Ningnangan is in Guagua, Pampanga.
Last November, it opened its first branch in Gapan, Nueva Ecija.  It
will soon open a branch in Cavite.