Card personalization has long been a cornerstone of the world's larger organizations' card issuance programs. Beyond simply customizing a card with an individual's photo and personal information, card personalization also encompasses the encoding of technology cards to enable a variety of cardholder permissions and/or uses.
As such, the ability to personalize ID badges and cards holds tremendous value for the organizations that issue them. Wherein lies the value? Well, for starters, a single card can be personalized to perform one or all of the following functions:
Identify the cardholder
Bolster security
Enable physical or logical access
Facilitate cashless transactions
Store monetary value
Promote one's brand
With so many possible uses, it's easy to see the many advantages that personalization delivers. Unfortunately, for many smaller organizations, the cost and complexity of traditional ribbon-based card printing has kept many from realizing the benefits of personalized cards and IDs.
Alternative Methods Just Don't Cut It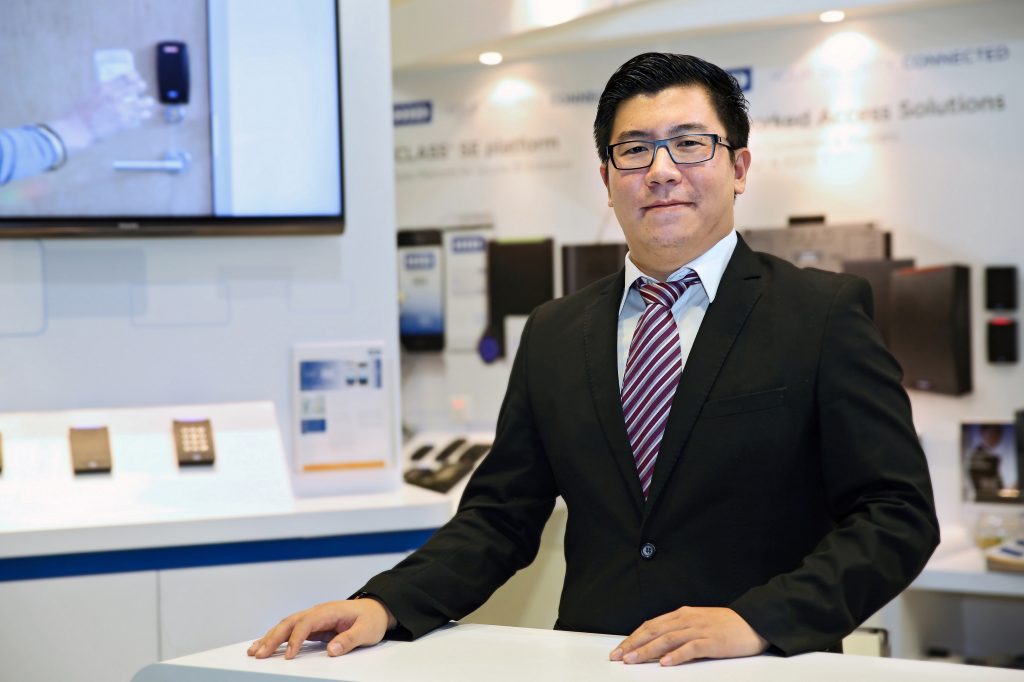 For decades, due to constrictive budgets and/or limited technical know-how, many smaller companies, retail businesses and schools have been relegated to creating basic IDs by printing cardholder photos and text onto adhesive paper labels that they would then apply to plastic cards. In some cases, IDs have been printed on heavy card stock paper and then fed through a standard laminator.
Sadly, using such methods to create employee and visitor badges, student and faculty IDs, or gift and loyalty cards — although simple and inexpensive — provides none of the benefits of true card personalization.
Enter Inkjet Card Printing — Your Path to High-Value Personalized Cards
Fortunately, new approaches to inkjet printing are now bringing the broader benefits of personalized, secure ID cards to much smaller organizations.
For the first time in history, the simplicity and affordability of inkjet paper printing technology that was popularized for home use is now available in an easy-to-use card printer — enabling today's smaller businesses and educational institutions to realize the full potential of card personalization.
One such innovation is the HID® FARGO® INK1000 that offers optional contactless card encoding functionality. It can enable the same card used for identification to be used for door entry, computer/network access, cashless vending, logging time and attendance, or participating in gift and loyalty programs.
Boundless Benefits
Ideal for cost-conscious small businesses and schools that need to print high quality corporate and visitor badges, gift and loyalty cards, or student and faculty IDs, this inkjet printing technology delivers high definition, true edge-to-edge printing while eliminating the hassles of print ribbons or the need for specialized cards.
The easy-to-install, snap-in ink cartridges contain specially formulated inks that naturally adhere to standard, off-the-shelf PVC and composite cards — and unlike traditional, more complicated ribbon-based printer offerings, the HID FARGO INK1000 is easy to use and maintain. As no special training or expertise is required, even novice users can start personalizing and printing cards virtually right out of the box.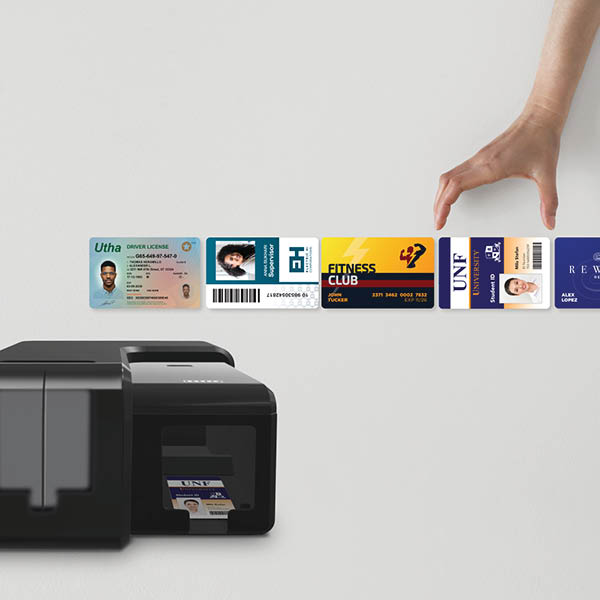 Plus, dependent on card design, a single ink cartridge has the potential to produce hundreds more cards than would be possible with print ribbons — bringing your card designs to life with significantly less waste and at a fraction of the cost.