MARIVELES, Bataan – Hermosa Mayor Jopet Inton on Thursday joined Bataan Governor Abet Garcia in forging a partnership deal between the Provincial Government of Bataan, Authority of the Freeport Area of Bataan (AFAB) and two top Chinese engineering firms.
The AFAB and the provincial government signed a partnership deal with Sinohydro Co.Ltd. and Powerchina Chengdu Engineering Co. Ltd.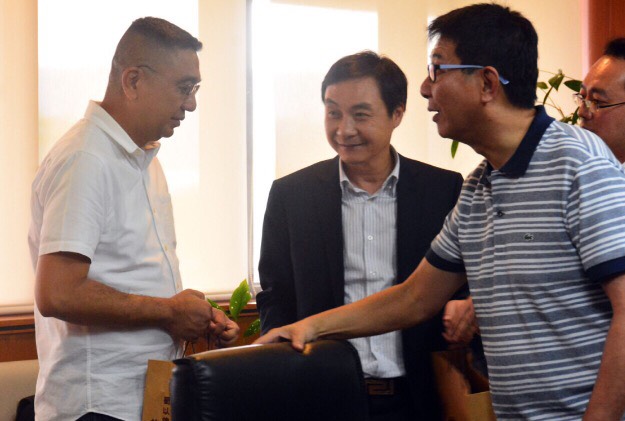 AFAB Chair and Administrator Emmanuel D. Pineda, Governor Garcia, Sinohydro Deputy General Manager Xiang Chaoqun and Powerchina Chengdu President Huang He signed of the memorandum of understanding (MoU). Mayor Inton also joined the signing ceremonies as witness.
Sinohydro Co. Ltd. is China's renowned giant engineering project contractor and hydropower, wind power and water resources developer.
Powerchina is a state-owned enterprise ranked by Fortune as the world's 200th biggest company serving its foreign clients through its industrial chains with a number of world famous brands including Sinohydro, HydroChina, SEPCO and SEPCOIII.
Under the MoU, the AFAB and the Provincial Government of Bataan will work with Sinohydro and POWERCHINA toward the financing, engineering, procurement and actual construction of projects which are vital and significant to economic and political development within FAB, Regions III, IV and National Capital Region.
All the parties also vow to establish strong and prospective business relations and cooperate in projects related to Manila Bay Sea Cross Bridge, container ports, industrial estates, renewable energy, tourism and commercial developments, highways and railways and utilities.
"In the future, we hope to sign an agreement and contract with Sinohydro and POWERCHINA for more projects in Bataan that will surely provide legitimate jobs," Governor Garcia said.
"We are looking forward that these Chinese firms will not just invest in the FAB but also in other economic zones in our province including Hermosa Ecozone," Inton told this reporter. — Mhike R. Cigaral