Mabalacat City, Pampanga — The local college here has reiterated its call to the city government officials to declare the historic Kamikaze East Airfield in Brgy. Cacutud as a Peace Zone — a symbol of reconciliation and harmony.
Mabalacat City College (MCC) led by its administration and students, have plotted four wooden peace poles on the site last September 27, 2023 to amplify this purpose.
The unveiling of poles was led by Vice President for Global Relations, Opportunities, and Workforce Development Raymond John Vergara, Kayantabe Manager Carol Arboleda, Director of the Center for Community Research and Innovation James Darwin Lagman, and TSg. Michael B. Peñalosa. Each pole is inked with the words 'May peace prevail on Earth' with Filipino, Japanese and German translations.
MCC Student Supreme Council President Jessie Dela Pena, with various student organizations as witnesses, led the signing of the petition. This symbolic act will become an annual tradition, with peace poles from global peace advocates joining in the future.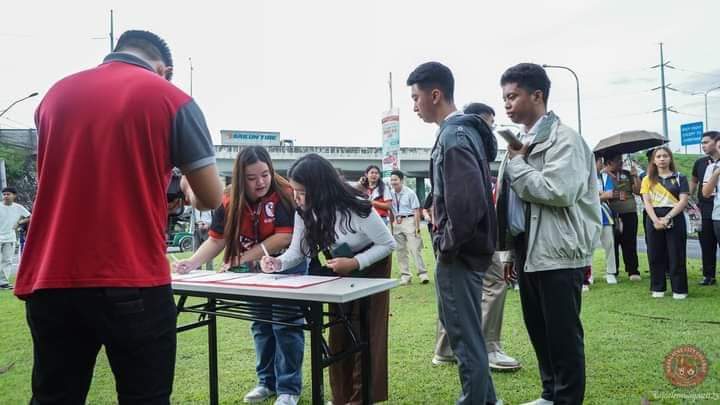 The Kamikaze monument, a relic from World War 2, was shrouded with controversy about inadvertently glorifying past oppressors.
"The ultimate vision is to transform Kamikaze East Airfield, once a symbol of conflict, into a testament to the shared commitment to peace—a legacy for future generations. This initiative also reaffirms the City Government's dedication to peace-building and its active membership in the World City Mayors for Peace," Mabalacat City College said in its official statement.