Barangay Maimpis' lass Vanessa Yvonne Sicat and Barangay San Agustin's pride Paolo Santiago were crowned as Mutya at Lakan ning San Fernando 2017, respectively.
The coronation, held Saturday at SM City Pampanga, was led by Mayor Edwin 'EdSa' Santiago; Vice Mayor Jimmy Lazatin; Councilors BJ Lagman and Harvey Quiwa; and Pyestang Fernandino 2017 Executive Committee.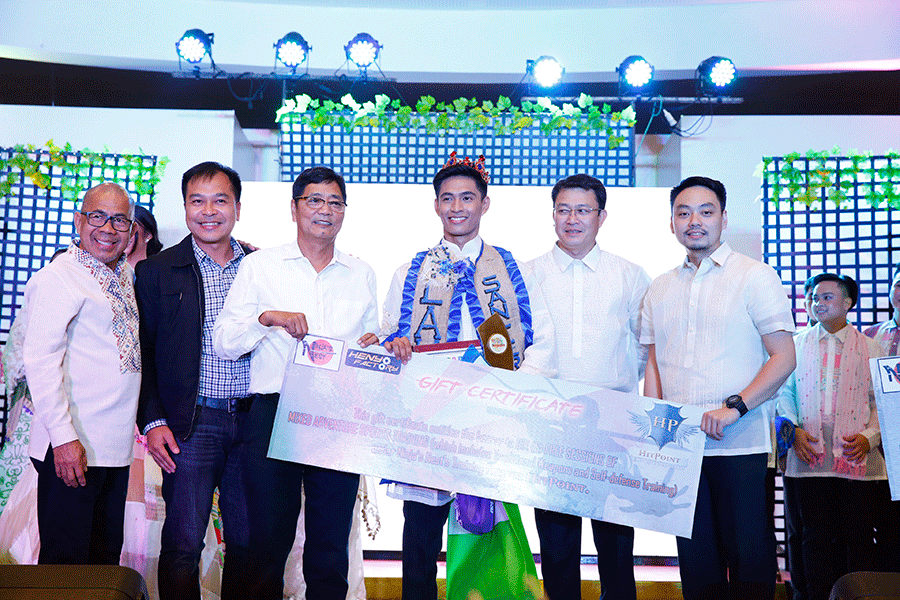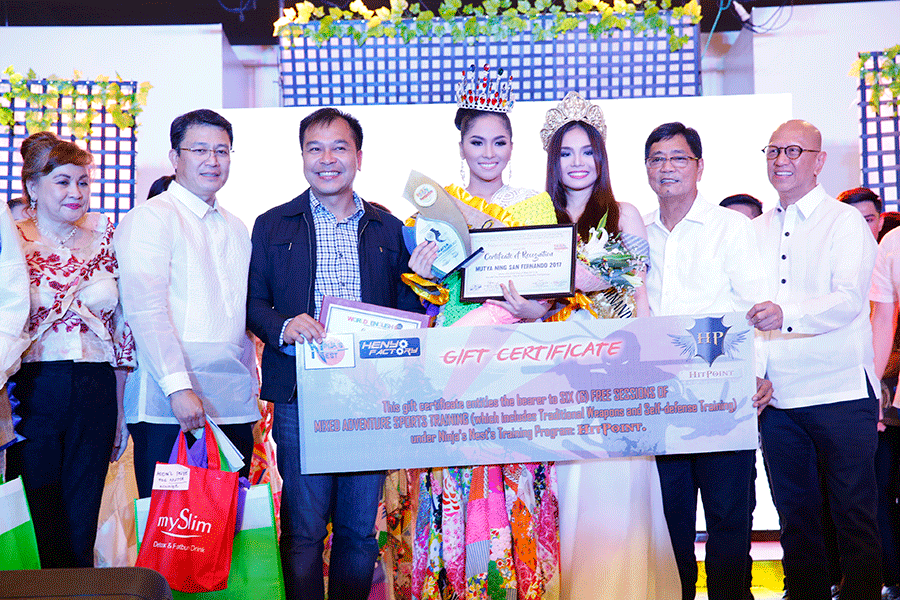 Sicat outshined 11 other candidates after bagging numerous awards such as Best in Casual Wear, Best in Long Gown, Miss Ever Bilena, Mutya Heyday's choice, Ms. GNN 44 Telegenic and The Orchid Gardens Ambassadress.
The 21-year old Santiago who bested 10 aspiring gentlemen was also awarded as Best in Swimwear, Best in Formal Wear, Best in Barong Tagalog, Mr. Photogenic, Mr. Black Beauty, Lakan Heyday's choice, Mr. Dermcare, SunStar Lakan Darling of the Press and The Orchid Gardens Ambassador.
Landing 1st runners up in the prestigious competition were Jhackie Brendan Garcia of Brgy. Dolores for Mutya and Renver Ryan Sicat of Brgy. Sindalan for Lakan.
While, Brgy. Dela Paz's bet Erica Kate Manliclic (Mutya) and Brgy. Panipuan's representative Jasfer Sabile (Lakan) were both awarded as 2nd runners up.
For his part, Mayor Edwin 'EdSa' Santiago challenged the candidates to foster goodwill and serve as role models to their fellow Fernandinos, at all times.
"Win or lose, may you continue to do your share to help us, in the City Government, attain a more progressive and livable home for everyone," Mayor Edsa said.