Geared towards delivering health security and luxury, an 8-storey, 200 bedroom state-of-the-art medical facility complemented with posh residential development will soon rise at The Lakeshore.
Nestled in the vast plains of Mexico, Pampanga along the North Luzon Expressway (NLEX), the 300-hectare mixed-used development is 40-minute drive from north of Manila. Access via Mexico exit of NLEX; from south via the Skyway, Bulacan; from north via TPLEX; and via SCTEX if from Bataan and Zambales.
Total project development cost is P5.4 billion: P3.7 billion on hospital and condominium construction, P1 billion on medical arts building and commercial spaces, and P0.7 billion on assisted living facilities.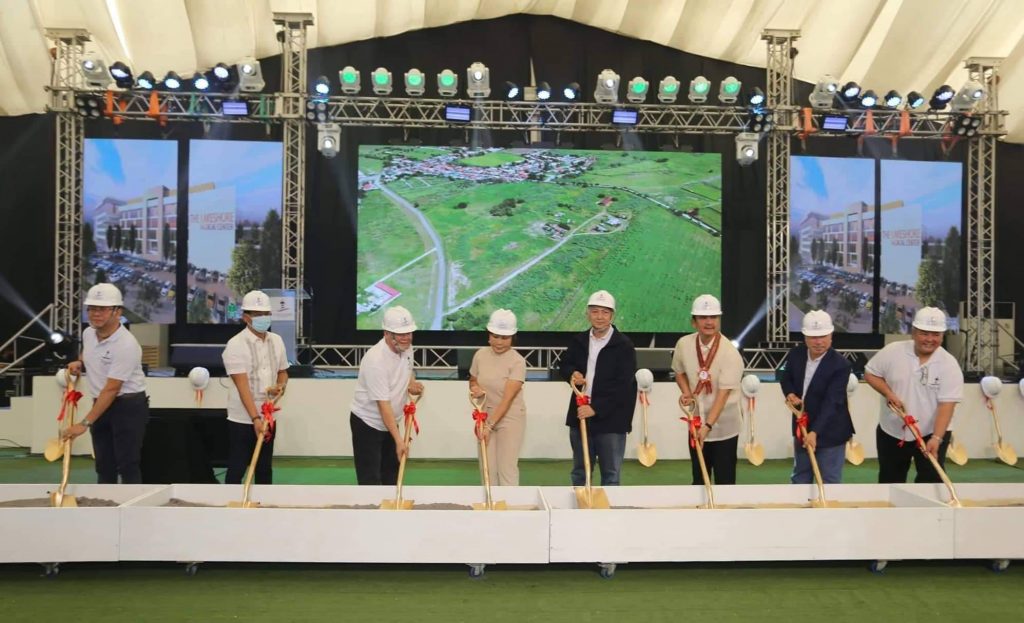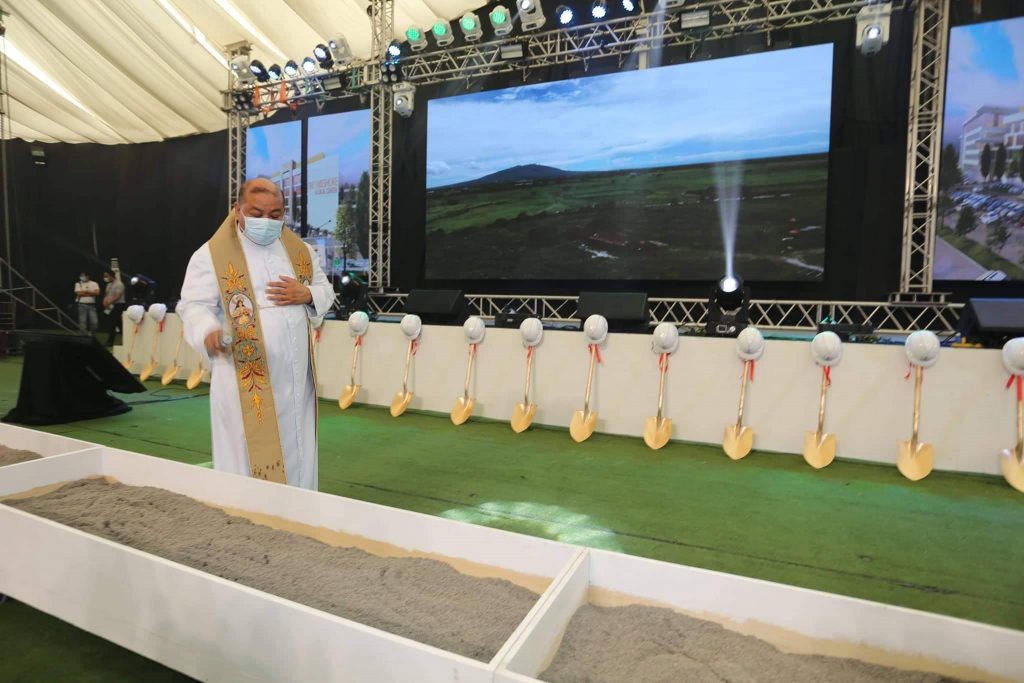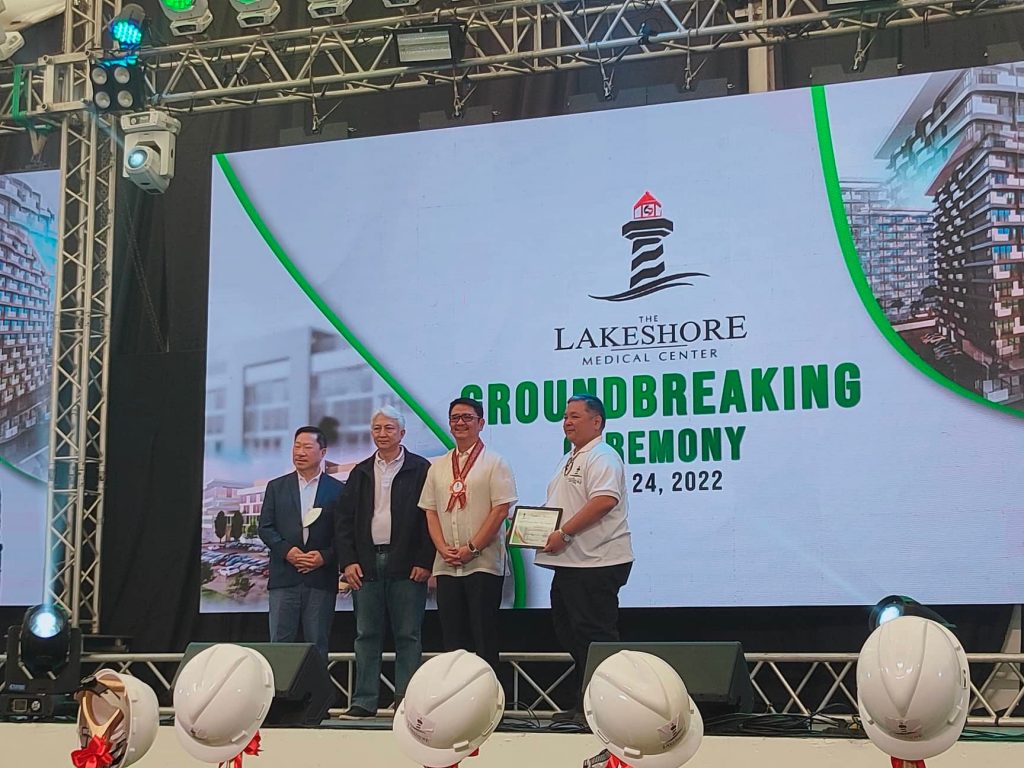 The Lakeshore Medical Center
Well-equipped with sub-specialty disciplines and dedicated centers and institutes, the medical center will house Kidney and Renal Transplant Institute, Heart Institute, Cancer Institute, Neurology with Stroke Center, Center for Trauma and Rehabilitation, top-rate operating theaters, Radiology Department, Nuclear Medicine and state-of-the-art Emergency Department.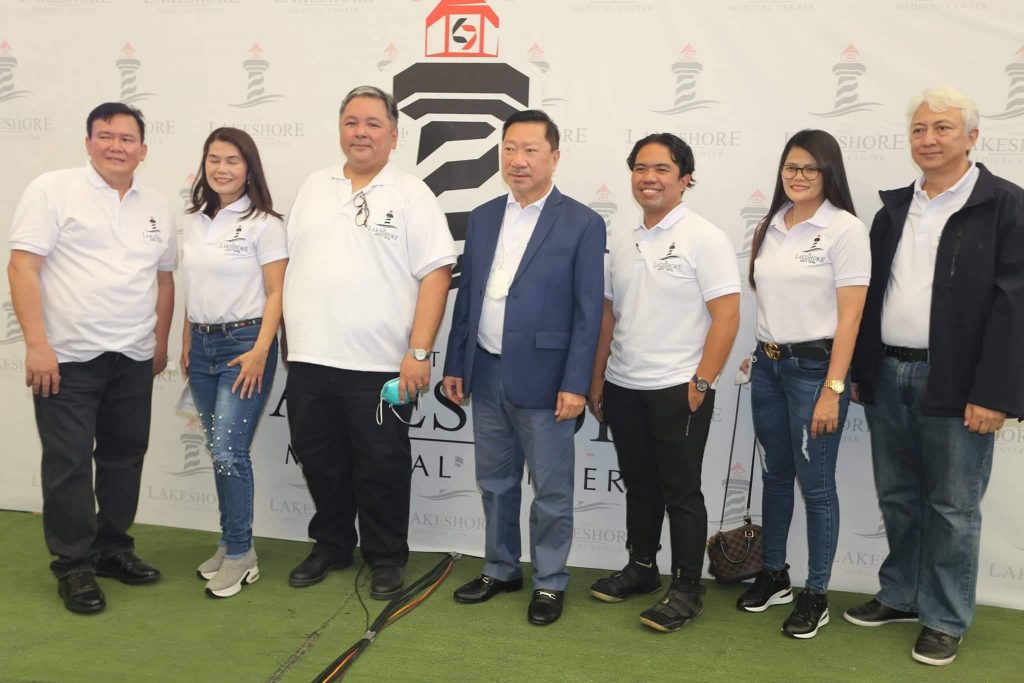 Patients will be immediately treated while in transit to the center via modern ambulances. A helicopter-ready facility wil be opened in case of air lifting processes (Air Ambulance).
The operating room will handle surgeries for vascular, cardiovascular, abdominal, trauma, oncological, neurosurgical, urological among others. Other general services and subspecialties such as gastroenterology, nephrology, endocrine, pulmonary, infectious, obstetrics and gynecology, and pediatrics will be available.
It will also house an ICU, a CCU and eventually a Stroke Unit. A Hyperbaric Oxygen treatment for post- hypoxic brain injury and facilitated wound healing is one of the company's proud investment. Advanced Geriatric and Palliative care with special focus on dementia with assisted living facility and Hospice.
Other unique disciplines of medicine will be in place – Functional, Recreational Medicine and Traditional Chinese Medicine.
The Lighthouse Residences
Pledged to providing wellness and healing, The Lighthouse Residences will be connected to the Medical Center and Emergency Room through a bridge.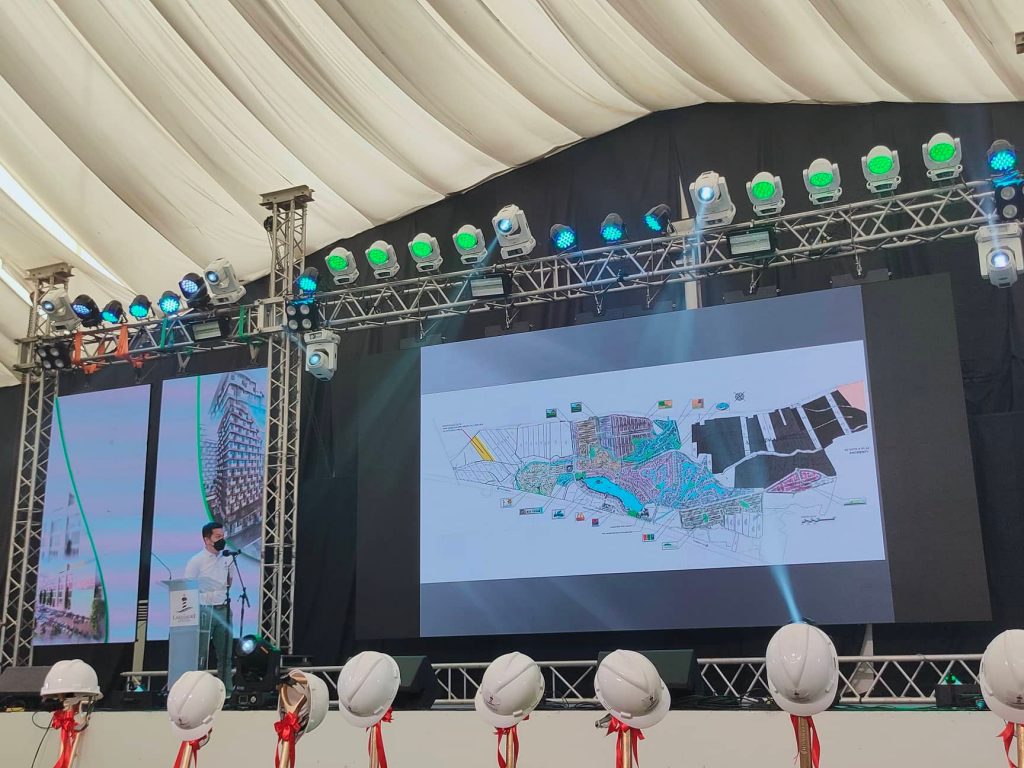 Made available to each room is the "Red Phone" or intercom system connected to the Emergency Room or emergency response concierge.
The condominium and condotel units can be used to accommodate people for a weekend stay similar to 'Air BnB'.
Also, a medical school for doctor practitioners and allied professionals will be put up to address the operational demands in manpower of this project.
Medicine, Architecture and Real Estate Development
On November 21, 2021, a group of like-minded doctors conversed with topnotch Kapampangan residential developer and urban planner Architect Nestor Mangio to innovate the healthcare landscape in Pampanga.
Twenty one years in concept, this unique notion to establish a future-proof medical institution will soon be enjoyed by the people of Pampanga and adjacent areas.
The future of medicine; Science and nature combined. The Lakeshore Medical Center and Lighthouse Residences has raised the bar on what it means to secure health security and luxury.