Search
Search mail
Compose
Labels
Inbox
239
Starred
Snoozed
Sent
Drafts
1
More
Meet
New meeting
Join a meeting
Hangouts
CollapseHangouts
More
1 of 1,618
Print all
In new window
Fwd: Pampanga PDRRMC gears up for rainy season
Inbox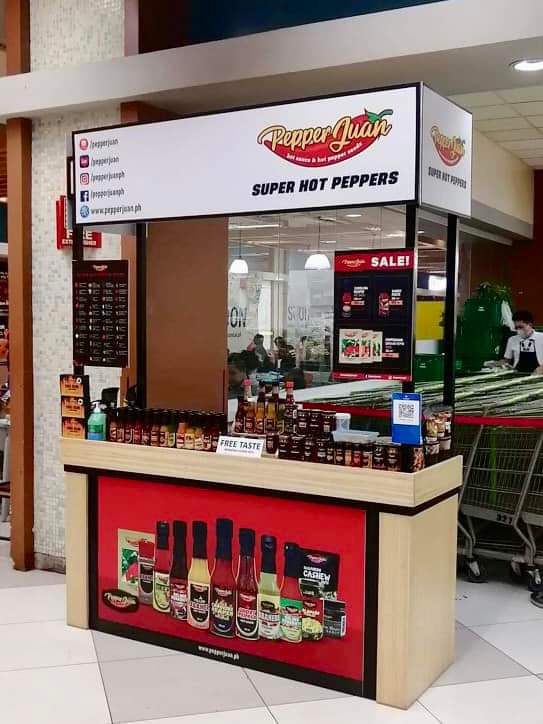 iOrbitNews Online iorbitnews@gmail.com
Thu, 23 Jun, 16:02 (16 hours ago)
to me
———- Forwarded message ———
From: PIO PAMPANGA piopampanga2020@gmail.com
Date: Wed, Jun 22, 2022, 22:44
Subject: Pampanga PDRRMC gears up for rainy season
To: actopampanga@gmail.com, agsantiago@rw951.fm, aileenmae_22navarro@yahoo.com, aksyoncenter792@yahoo.com, ambetjen@yahoo.com, arlyn.lukban24@gmail.com, ashley.manabat@yahoo.com, astrud.aguinaldo@gmail.com, atulabut@gmail.com, bernardogalang64@yahoo.com, bonglacson2@gmail.com, bonglacson@yahoo.com, carlo.datu@pia.gov.ph, casas.sherwin@gmail.com, cathmaglalangbusinessmirror@gmail.com, cmc.cajucom@yahoo.com, cmcajucom@yahoo.com, djpapakurt@gmail.com, dtpangilinan@yahoo.com, dzarnewsdesk@gmail.com, ericvjimenez@gmail.com, fggphotos@gmail.com, finespartan@yahoo.com, francisdacer@yahoo.com, graceberja_sansano@yahoo.com, gracierutao@abs-cbn.com, ilyong5@yahoo.com, iorbitnews@gmail.com, jdmanaloto@gmail.com, jenna_parungao@yahoo.com, jess.malabanan@yahoo.com, jgsbnfm@gmail.com, jimjimhipolito@yahoo.com, joandeguz@yahoo.com, Joeley01@yahoo.com, joeynews22@gmail.com, johelaxlblanco09@gmail.com, jojodue@gmail.com, joseph_hernal@yahoo.com, jovideleon44@yahoo.com, jpmanalang@gmail.com, junmalig@yahoo.com, kramsie@gmail.com, lincoln.baluyut@gmail.com, mamangun.patricia@gmail.com, mamangun.patricia@yahoo.com, mariejoy.simpao@pia.gov.ph, markebbolrosales@gmail.com, marnshd@gmail.com, micacanoy8@gmail.com, mispampanga@gmail.com, missrheinnluna@gmail.com, mrcgabriel23@gmail.com, nwssyndicatedigest@yahoo.com, perrypangan@yahoo.com, piacentralluzon@gmail.com, puntogitnangluzon@yahoo.com, regalafranco@gmail.com, rendy2012@gmail.com, resty_psn_pm@yahoo.com, rey_navales@yahoo.com, ria.defiesta@gmail.com, ricarjoyangela@yahoo.com, ricsapnu51@yahoo.com, romeodizon@icloud.com, rudy_abular@yahoo.com, shianee@gmail.com, sonnie252000@gmail.com, sspdaily@gmail.com, stockman18@yahoo.com, tonetteorejas@yahoo.com, Donna Rempillo dona.rempillo@gmail.com, Mikah Amparo mpamparo@cltv36.tv, Randy Datu- Rappler randydatu20@gmail.com, The voice thevoicenewsweekly@gmail.com, Vegailic Jun G. Ventura VGVentura@gmanetwork.com
Pampanga PDRRMC gears up for rainy season
JASMINE D. JASO
CITY OF SAN FERNANDO, Pampanga – Governor Dennis "Delta" Pineda assures that Pampanga is all set for the rainy season.
This was gleaned from the second quarterly meeting of the Provincial Disaster Risk Reduction and Management Council (PDRRMC) held at the Kingsborough International Convention Center on Wednesday, June 22.
The said meeting—which was presided over by Governor Delta, who is also the chairperson of the council—highlighted the preparations made by the PDRRMC for the rainy season, as well as the National Disaster Resilience Month (NDRM) this coming July.
Angelina Blanco, provincial disaster risk reduction and management officer, said that even before the rainy season began on May 18, the council has never stopped conducting trainings and response actions to prepare for any disaster that might strike the province.
"We have already taken all the preparatory actions, but since disasters are inevitable and often occur without any early warnings, we have capacitated our LDRRMOs, barangays, and communities to become more pro-active," said Blanco, as she expressed confidence that Pampanga is well-equipped for the rainy season.
She said that the provincial government, through the directive of Governor Delta, has already prepared the evacuation centers in the municipalities of Magalang, Lubao, Mexico, Porac, and Floridablanca.
"In terms of vehicles, we have five buses, military trucks, and enough boats for coastal barangays that we can use for pre-emptive evacuation," Blanco said. "We have a stockpile of goods in our warehouse for at least forty to fifty thousand families," she furthered.
During the meeting, some members of the council also proposed their programs, projects, and activities (PPAs) for the year 2023.
The activities for the month-long celebration of the NDRM 2022 were also presented.
NDRM activities include the DRRM Summit for the Youth that will be held at Don Honorio Ventura State University (DHVSU) Bacolor on July 4; the Mobile Photography and Video-Making Contest that will transpire from July 4 to 11; the DRR-CCA Film Viewing for Provincial Hospital and Capitol Employees that will be held at the Benigno Hall from July 19 to 21; the Distribution of IEC Booklets for Persons with Disability (PWD) that will take place on the third week of July; the NDRM Festival: DRR-CCA Exhibit and Dynamic Display of PDRRMO Preparedness and Rescue Capacity at the SM City Pampanga from July 20 to 22; and the 1st Pampanga First Aid and Basic Life Support Olympics that will be held at the Bren Z. Guiao Convention Center on July 27.